The National Squash Championship has been called to order, but the country's top ranked player- Dipika Pallikal- has given it a miss. Turns out, it is a headstrong boycott of some practices that the Championship refuses to revoke. What is this protest about?:
1. Pallikal is Fighting for Equality:
Year after year, the National Squash Championship, one of the most prestigious championships at the domestic level, has been projecting inequal treatment of men and women, by conferring less than half of the Prize money to the women champions, as compared to the men.
2. Fourth Time Unlucky:
Pallikal, Ranking 18th worldwide, had been the champion at the tournament in 2011 - which was the first and the last time she has ever participated in the contest. For the subsequent four years, she snubbed the championship clearly standing her ground till the tournament agrees to change their unfair practices.
3. Where are we at, for Equal pay?
The authorities at the championship have revealed that they have a  pool of 6.7 lakh- out of which the prize money will be allocated. While they deny having arrived at a fix amount for the purses of male and female champions- rumour has it, that it has been decided as Rs. 1, 20, 000 for the Men's winner, and Rs. 50,000 for the women's champion.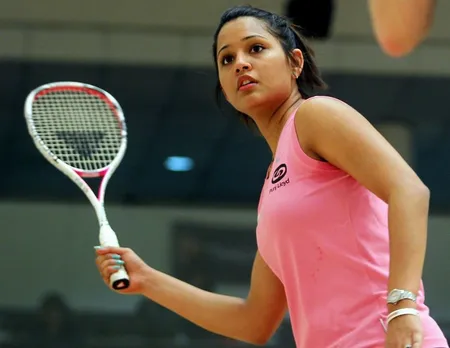 4. International Standards:
Ever since the PSA and the WSA authorities established a symbiosis, there was a lobby for equal prize money, which bore fruit and today, many World Series tournaments have started to offer equal money.
5. What Dipika has to Say:
Pallikal, the only Indian player to be renowned internationally, having broken into the world's top ten in the past, is certainly too big a name to not have on board. She has been conspicuous in her absence, and her stance is creating ripples.
"The reason is the same why I haven't played in the last three years. I feel we deserve equal pay like most of the tournaments which are becoming equal prize money on the PSA professional circuit. I don't see why there should be a difference between men and women. I would have loved to play in Kerala and definitely miss playing the Nationals. If women have started getting equal prize money at professional tournaments around the word, why can't the same happen in India?" Pallikal questioned as she signed off," she told PTI in an interview about the boycott.
Image Credit: Zee News India