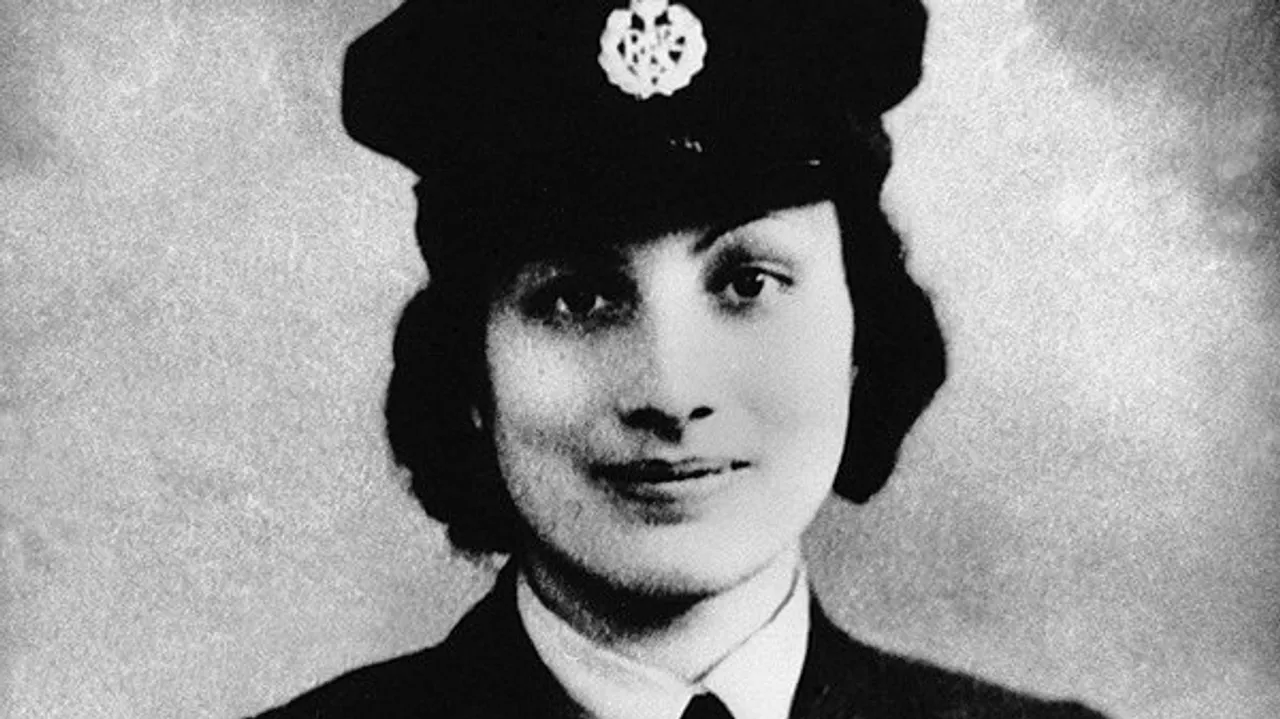 Indian Origin World War II spy Noor Inayat Khan has been honoured with the Blue Plaque in London. She has become the first Indian-origin woman to be bestowed with this honour. Khan was an undercover radio operator in Nazi-captured France in 1943 working for Britain's Special Operations Executive (SOE). The memorial plaque will be installed at her family home in central London, 4 Taviton Street at Bloomsbury where she lived before leaving for France as a spy.
The plaque was unveiled today, August 28, 2020, by her biographer and journalist Shrabani Basu, reports NDTV. "When Noor Inayat Khan left this house on her last mission, she would never have dreamed that one day she would become a symbol of bravery," said Basu, author of the book Spy Princess: The Life of Noor Inayat Khan.
About Spy Noor Inayat Khan
Khan was born in 1914 to a Sufi saint Hazrat Inayat Khan and an American mother. She was also a descendent of Mysore king, Tipu Sultan. She received her education in London and Paris. Later on, she joined Britain's SOE in 1943 and became its first female radio operator to be sent to Nazi-occupied France. While undercover, she eluded the Nazi forces and transmitted messages to London. It is said that when she was arrested by the Nazis, Khan did not reveal anything about her mission, not even her name. Eventually, she was shot in the head on September 11, 1944, at Dachau concentration camp.
Also Read:10 women in Indian history who hit patriarchy where it hurt
Recalling Khan for her work as an "unlikely" spy, Basu said that Khan believed in non-violence and religious harmony. "Yet when her adopted country needed her, she unhesitatingly gave her life in the fight against Fascism," added Basu.
In 1949, Khan was posthumously awarded the George Cross and the French Croix de Guerre for her bravery. Later in 2012, Princess Anne unveiled a bust of Khan at Gordon Square Gardens.
About Blue Plaque Honour
The Blue Plaque scheme is run by the English Heritage Charity and was founded in 1866. The scheme aims at honouring the buildings where notable figures of history lived or worked. The plaque that celebrates Khan's link with her family home reads, "Noor Inayat Khan GC, 1914-1944, SOE Agent codename 'Madeleine'' stayed here". Other than Khan's residence, the Blue Plaque honour has been bestowed on buildings that were closely related to Indian leaders like Mahatma Gandhi and BR Ambedkar.
Also Read: A Call To Spy Trailer: Radhika Apte Charms As The British Spy Noor Inayat Khan
Khan has now joined a number of significant women who have received Blue Plaque honour making up for 14 percent of the total plaques issued. Since the number of women honoured is much lower, English Heritage had now started "Plaques For Women" campaign in 2016 leading to a rise in women nominations for the honour.
"It is fitting that Noor Inayat Khan is the first woman of Indian-origin to be remembered with a Blue Plaque. As people walk by, Noor's story will continue to inspire future generations. In today's world, her vision of unity and freedom is more important than ever," said Shrabani Basu.