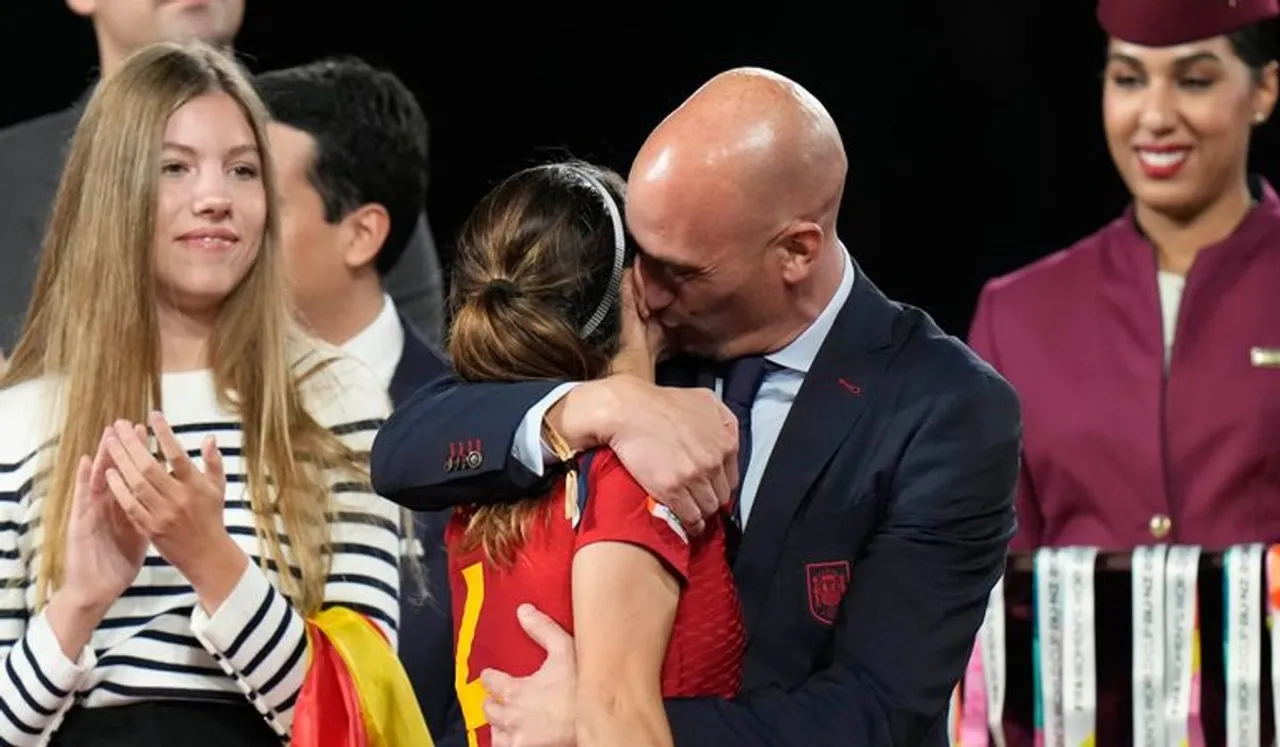 The kiss scandal at the Women's Football World Cup Final caused worldwide outrage after Spanish FA President Luis Rubiales kissed a player without her consent during the team's victory celebrations on the field.
After receiving legal charges over his actions, Luis Rubiales has now resigned from the position. 
Spanish FA President Luis Rubiales Resigns
The kiss scandal tarnished Spain's victory at the FIFA Women's World Cup 2023 on August 20 in Sydney as Spanish FA President Luis Rubiales got himself engulfed in allegations over an unsolicited kiss to one of the players of the winning team, Jenni Hermoso. 
On September 10, Luis Rubiales in his statement announced his resignation after receiving a lot of backlash and legal charges over the controversy. Rubiales said that his position with the Spanish Football Federation (REFF) has become untenable and that he has sent his resignation to the current acting President of the football federation, Pedro Rocha. 
Rubiales was also suspended for 90 days from participating in any of the activities of FIFA by its governing bodies until further investigation into the case. 
A Spanish prosecutor also filed a lawsuit against Rubiales last week for coercion and sexually assaulting the football player. 
The 33-year-old Spanish midfielder also lodged a complaint to the National Court formally accusing Rubiales of sexually assaulting her. 
Rubiales stated that after the suspension by FIFA and other charges being opened against him, he does not think he will be able to return to his position. 
In the open letter sent by Rubiales to the REFF, he mentioned he would also be resigning from his position as Vice President of the European Football League governing body UEFA. 
Rubiales also talked in a TV interview about his resignation where he claimed that there are de facto powers that will prevent his return and there is no point in insisting on clinging and waiting as it will not be contributing anything positive to either the Football Federation or the Spanish Football. 
46-year-old Rubiales was a former player and head of Spain's main players' union and has been the President of the football federation since 2018. 
---
Suggested Reading: Boundaries And Consent: Lessons From The Luis Rubiales Case