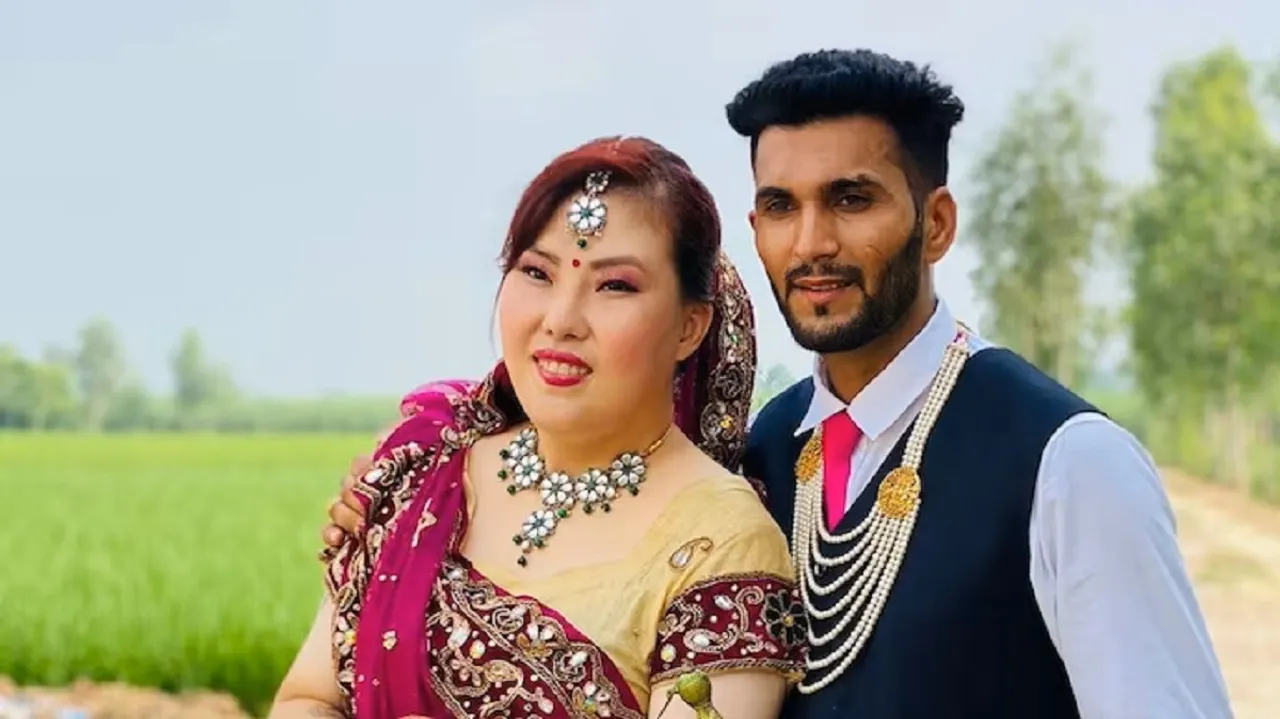 In yet another case of cross-border love affair, a South Korean woman flew to India to marry her boyfriend from Uttar Pradesh. The couple married at Gurudwara Nanak Bagh in Puwayan in Uttar Pradesh's Shahjahanpur district. Kim Boh-nee is currently staying with her husband Sukhjeet Singh at his farmhouse.
According to reports, their love story began two years ago in a coffee shop in South Korea. After spending six years as an employee at the coffee shop, Singh's life intertwined with Kim's when she joined the same cafe as a billing counter attendant.
However, Singh had to return to India for a six-month period. Overwhelmed by the separation, Kim reached Delhi, then Shahjahanpur, with the support of a friend and reunited with Singh.
Two days ago, the couple tied the knot in a traditional ceremony at the gurdwara. Sukhjeet says he wants to settle with his wife in Korea.
Kim Boh Ni is in India on a tourist visa. After a month, she will return to her homeland, while Sukhjeet Singh has plans to follow her after a three-month interval.
Sukhjeet shared about his marriage to India Today, "I overcame the language problem between me and Kim in two to four months and learned the Korean language. After being in a live-in relationship for 4 years with the permission of our families, both of us decided to get married."
Similar cases

This is not an isolated incident for many cases of cross-border love stories have come upfront in recent months. 
Anju, a 34-year-old Indian mother of two children, legally travelled to Pakistan and married her 29-year-old Pakistani Facebook friend, Nasrullah, after converting to Islam. The couple, who had been friends on Facebook since 2019, tied the knot in a local court under the supervision of a district and sessions judge. 
In another recent incident, a Polish woman named recently travelled a great distance to marry her Indian friend she met on social media. She ultimately got together with her Indian partner after obtaining a five-year visa.
---
Suggested Reading: After Anju, Another Rajasthan Woman Elopes With Lover To Kuwait