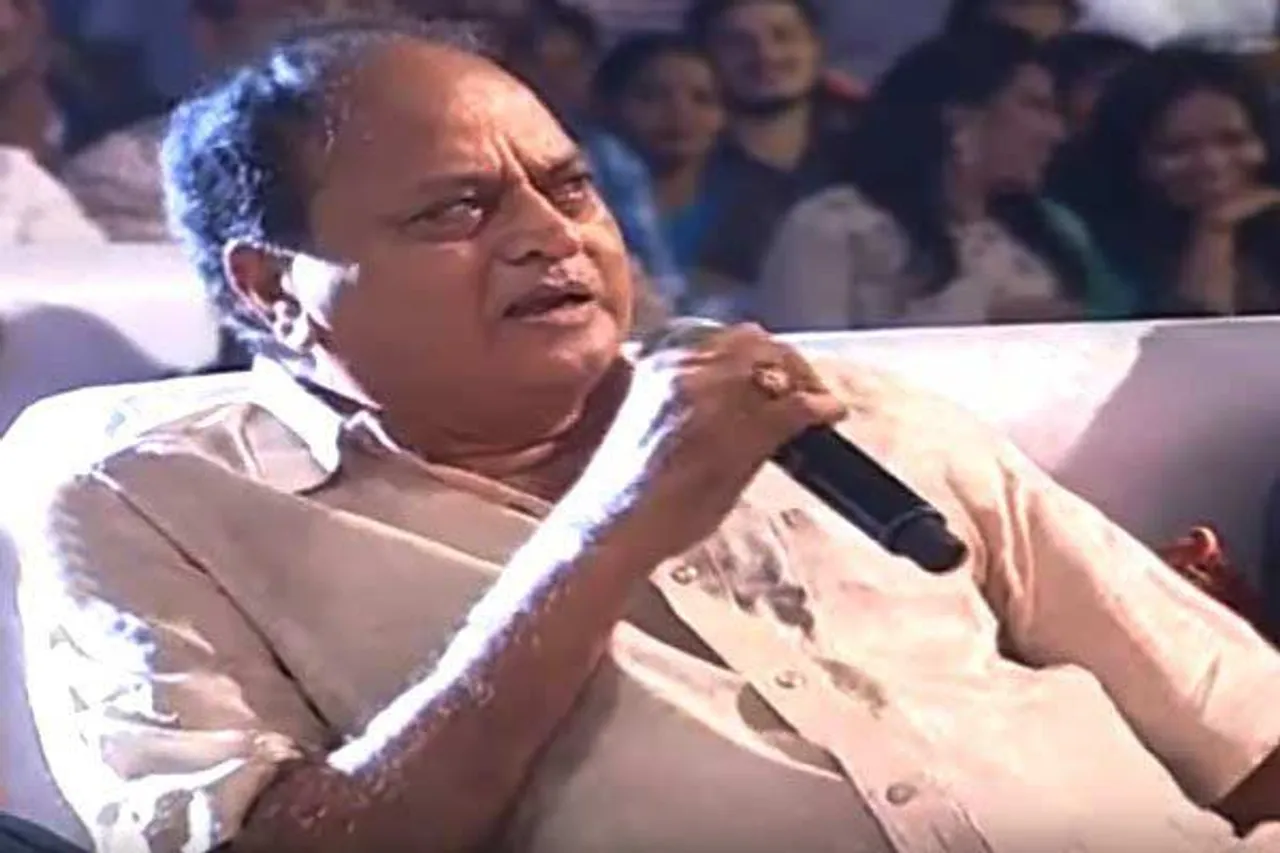 Why is it so difficult for some men to respect women for their abilities and not just physical attributes? It is humiliating to know when people of influence make careless comments because once the bullet is out of the gun; no amount of apologies can bring it back. Something similar happened with veteran Telugu comedian/villain Chalapathi Rao, who made a scandalous comment against women at the audio release of Rarandoi Veduka Chuddam on May 23.
The Hyderabad police have booked Rao for his derogatory comment. Police said that a women's organisation had filed a complaint against the Telugu actor at Saroornagar police station under Rachakonda police commissionerate. He has been booked under sections 354A (4) and 509 of the Indian Penal Code.
The film's trailer, which ended with the tagline "Ammailu manashanthi ki haanikaram" (women are detrimental to peace of mind), gave way to a controversial moment when moderator Geetha asked the actor if he agreed with the statement. Rao replied, "What can I say if you ask like that? Women are not disturbance to peace. But, are useful to sleep with."
The one comment spread like wildfire on social media with people taking to Facebook and Twitter to slam the senior actor and didn't even spare television anchor Ravi and actor Naga Chaitanya, who looked like they were laughing when Rao made the comment.
The start cast of the film whose trailer was run at the audio release was also present there and included Nagarjuna, Naga Chaitanya and actress Rakul Preet Singh. They also commented on the controversy.
Respecting women is a way of life for me.The reactions shown on TV weren't for the statement made.Do I agree with it ?Absolutely NOT !

— chaitanya akkineni (@chay_akkineni) May 23, 2017
"I always respect women personally and in my films. I definitely do not agree with Chalapathi Rao's derogatory comments," Nagarjuna tweeted on Tuesday.
ALSO READ: Shruti Kaushik's Saheli Trust Empowers Abused Women, Kids
Rakul also clarified that she is being wrongly framed at laughing after Rao's comment. She said that those reactions were for some other moment but shown as colliding with Rao's comment.
For people who think @chay_akkineni n I ver laughing at those comments , telecast happens at a 5 mins lag n those reactions ver not for it.

— Rakul Singh (@Rakulpreet) May 23, 2017
#respectwomen pic.twitter.com/mXYZCvMPwI

— Rakul Singh (@Rakulpreet) May 23, 2017
"Beginners, most of the times, choose to remain silent out of respect for the seniors, but this occasion cannot be one of those and such seniors should also know where to draw the line in scenarios like this," commented Rakul on the controversy.
Naga Chaitanya quickly followed suit when he said, "Respecting women is a way of life for me. The reactions shown on TV weren't for the statement made. Do I agree with it? Absolutely NOT!"
Rao posted an apology on Facebook after the comment went viral and he was being slammed on social media. ""I didn't mean to hurt anyone. If I had hurt your feelings, I am sorry. But, I was angry when they asked me if 'girls are harmful'? Do we sleep with snakes? No. That's why I said woman are harmless and that's why we sleep with them. I don't even understand what's wrong in that. Some channel, that does not know Telugu, reported it and others are spreading it like cancer. I will never insult a woman. I will always treat women with respect like mothers and sisters."
Picture credit- Telugu360
Join Us on https://www.facebook.com/SheThePeoplePage
Follow Us on https://twitter.com/SheThePeopleTV