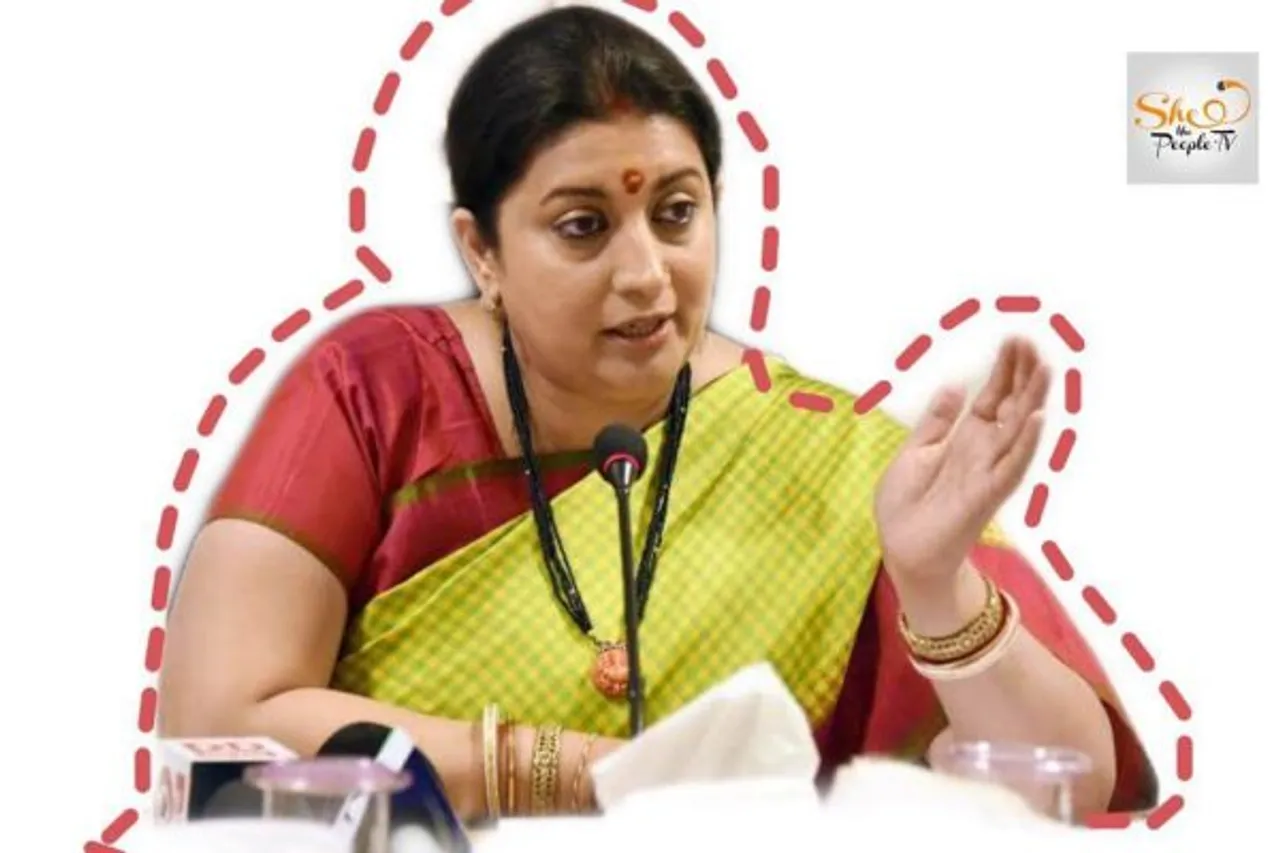 Just like others millennial, politicians are also active social media users sometimes for playing politics but at times for having fun and showing their other side. Textile Minister Smriti Irani who is well known for her great command over language and fiery debates, posted her detour to a south Indian joint in Mumbai while enroute her meeting.
She was headed to a formal meeting in Mumbai but made a pitstop for the well know but modest Madras Cafe. She posted pictures of her food, delicious plates full of upma podi and other favourites.
She ordered upma podi and tuppa dosa relatable emojis. Describing her mouth-watering Dosa she wrote "Set...The Dosa and Me". She finished her delicious meal with a cup of filter coffee. She wrote "Jhakaas Coffee...Khalaas Meal" (Amazing coffee....Finished Meal).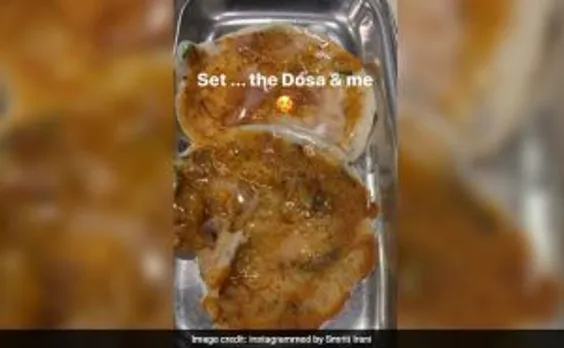 Pic Credit NDTV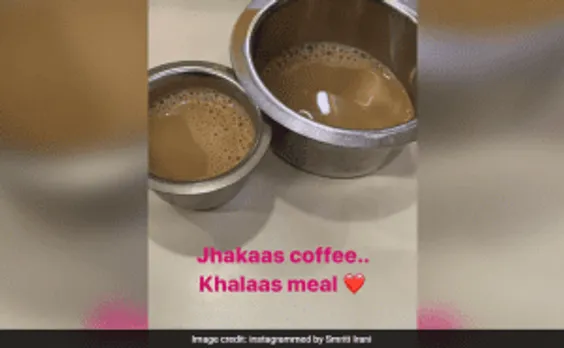 Irani tinkled her fans with a wacky disclaimer saying "For all those who thought I ate all that food myself... think again". Ms Irani also shared two photographs with Jagdish and Devrath Kamath, the managers of Madras Cafe. With A caption "Serving traditions with a smile... since 1940" Kamath family is running the Madras Cafe for the past 75 years now.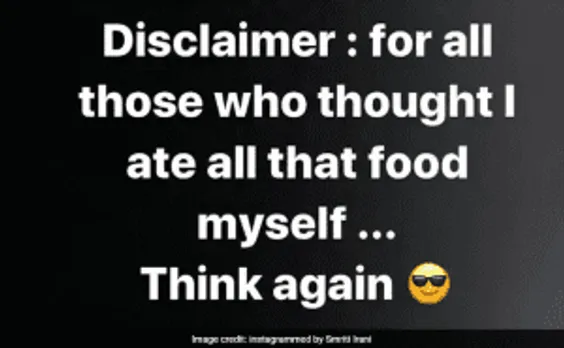 Pic Credit: NDTV

Also Read: Smriti Irani Stood By Her Daughter Against A School Bully
The Social Media Irani
In order to connect with the younger generation, leaders have to use their language. Senior leaders of BJP has mastered social media in that sense. From Prime Minister Modi to former foreign minister late Sushma Swaraj all used social media extensively.
Irani takes on trolls by sharing hilarious memes and relatable photos.
Read Also: Here's How Union Minister Smriti Irani Rocks Her Instagram
Divya Tripathi is an intern with SheThePeople