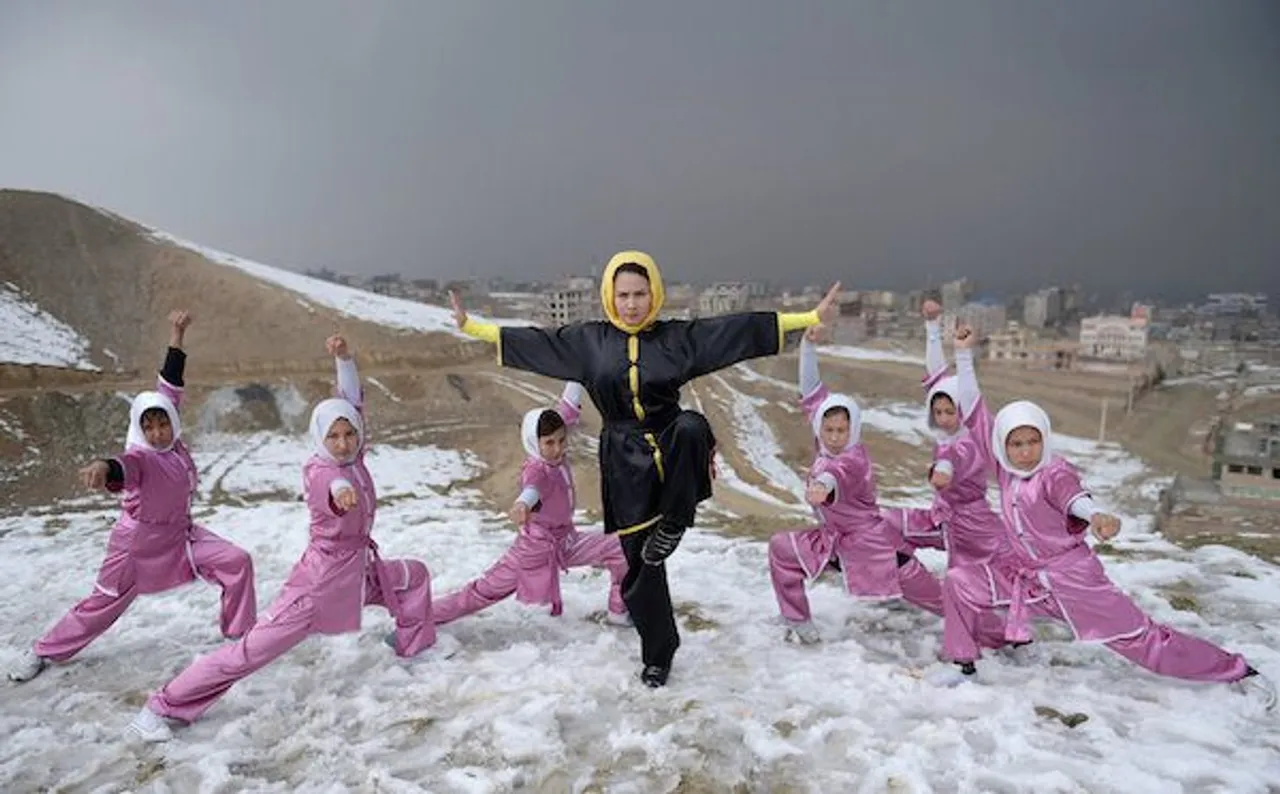 Ten ethnic Hazara women and girls in Afghanistan are learning the wushu style of kung fu atop a hill in the west of Kabul
The girls are part of the Shaolin Wushu club and practice martial arts in a country where women's sports are severely restricted. Afghanistan is one of the hardest places for women to live in, according to the United Nations, and these women face a lot of threats and harassment for pursuing the sport they love.
One of the members, Shakila Muradi, says "There are many people harassing us, but we ignore them and follow our goals."
Photographer Wakil Kohsar compiled stunning photographs of these young women practising the sport diligently in the middle of winter, atop a snowy hilltop.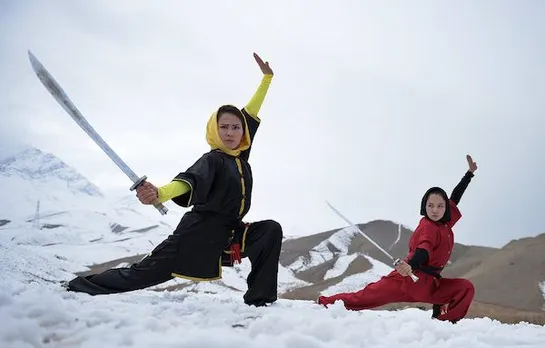 Source: WAKIL KOHSAR
(Getty Images)
Their 20-year-old trainer, Sima Azimi, is Afghanistan's first female Wushu trainer who used to love watching martial arts movies as a child. She picked up the sport while she was living as a refugee in Iran, and won many medals there. She has been teaching in Kabul for a year.
These girls do not have it was, as they are regularly harassed. Azimi tells Reuters that she is concerned about the safety about her students.
"We are living in a country where there is stupidity going on, there are people who might oppose women improving themselves, but I love fight against such stupidity and train in Wushu," she told Reuters.
Another student, Zahra Timori, said, "The biggest challenge we face is insecurity. Most of the time we can't go to the club due to insecurity."
Sima's father is one of her biggest supporters, though he admits that he worries for the girls' safety. Still, he happy to see them practice, and hopes that more girls also join the club.
The girls dream of taking part in international matches.
Also Read: Afghan Women Fight Society To Join Army
Safia Ferozi Becomes Afghanistan's Second Woman Military Pilot