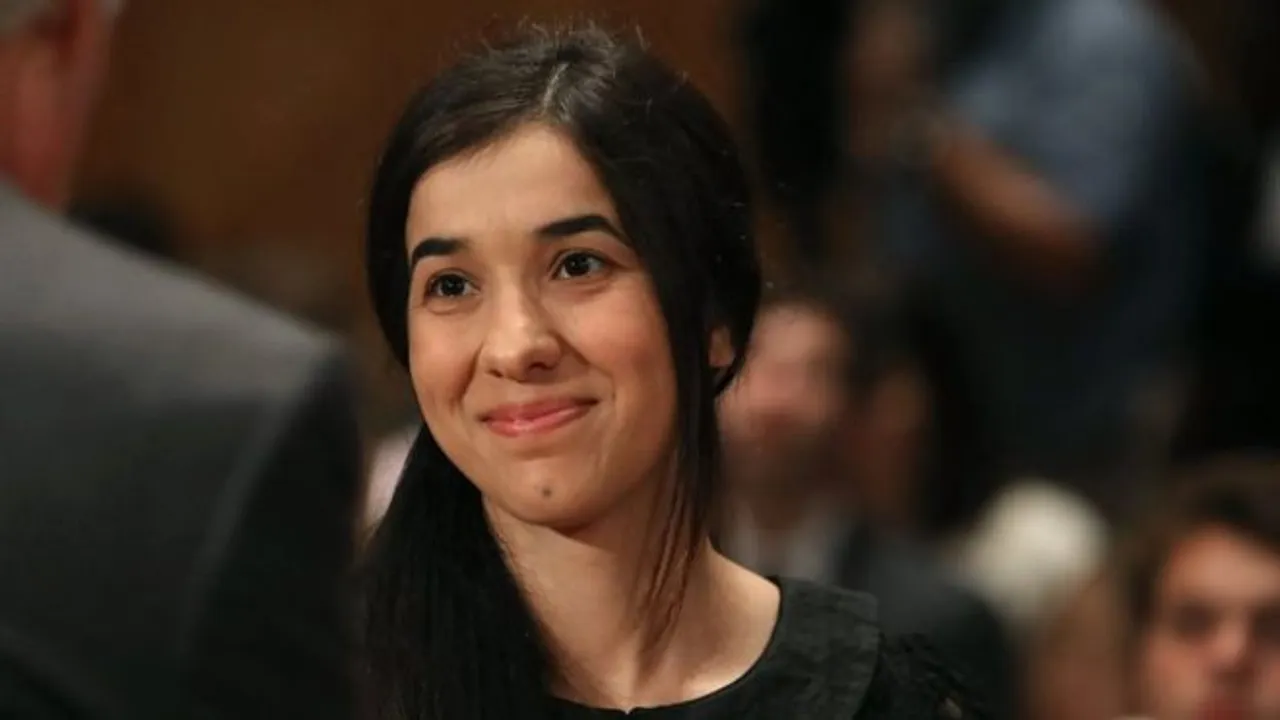 The 2018 Nobel Peace Prize has been awarded to Nadia Murad for her efforts to end the use of sexual violence as a weapon of war and armed conflict. She shares the award with Denis Mukwege. 

Berit Reiss-Andersen, Chair of the Norwegian Nobel Committee, announced the award at the Norwegian Nobel Institute in Oslo. The recipient is chosen by a committee of five people who are elected by the Norwegian Parliament.
BREAKING NEWS:
The Norwegian Nobel Committee has decided to award the Nobel Peace Prize for 2018 to Denis Mukwege and Nadia Murad for their efforts to end the use of sexual violence as a weapon of war and armed conflict. #NobelPrize #NobelPeacePrize pic.twitter.com/LaICSbQXWM

— The Nobel Prize (@NobelPrize) October 5, 2018
Who is Nadia Murad?
Murad was born in the village of Kojo in Sinjar, Iraq. She was born into a family of farmers, who belong to the Yazidi ethno-religious minority.
Murad was part of an estimated 3,000 Yazidi girls and women who were survivors of rape and other horrific abuses by the IS army (Islamic State in Iraq). These abuses were systematically part of a military strategy. The army used these abuses against women as a strategical weapon in the fight against Yazidis and other religious minorities
The girl, in her teens, was held as a slave in the city of Mosul. She was beaten, burned with cigarettes and raped when she tried to escape. However, she managed to escape after her captor left the house unlocked. Soon after, a neighbouring family took her in and smuggled her out of the Islamic State controlled area. She was finally able to make her way to a refugee camp in Duhok, northern Iraq.
Following her escape from IS, Murad chose to speak openly about what she had suffered.
In February 2015, she gave her first testimony to reporters of the Belgian daily La Libre Belgique.
On 16 December 2015, she briefed the United Nations Security Council on the issue of human trafficking and conflict.
Her memoir, The Last Girl: My Story of Captivity, and My Fight Against the Islamic State, came out  in November last year.
The Iraqi government had nominated her once earlier in 2016 for the Nobel Peace Prize.
In 2016, the UN named her the First Goodwill Ambassador for the Dignity of Survivors of Human Trafficking. She was just 23 then.
"Nadia Murad is the witness who tells of the abuses perpetrated against herself and others. Each of them, in their own way, has helped to give greater visibility to wartime sexual violence," said Berit Reiss-Andersen during the award announcement. 
Murad's fellow recipient, Denis Mukwege, is a gynaecologist treating victims of sexual violence in the Democratic Republic of Congo. Last year, the committee awarded the Peace Prize was to the International Campaign to Abolish Nuclear Weapons (ICAN).
Watch the moment the 2018 Nobel Peace Prize is announced.

Presented by Berit Reiss-Andersen, Chair of the Norwegian Nobel Committee. pic.twitter.com/fIv2yWPxE6

— The Nobel Prize (@NobelPrize) October 5, 2018
Also Read: Frances H. Arnold Wins Nobel Prize 2018 In Chemistry