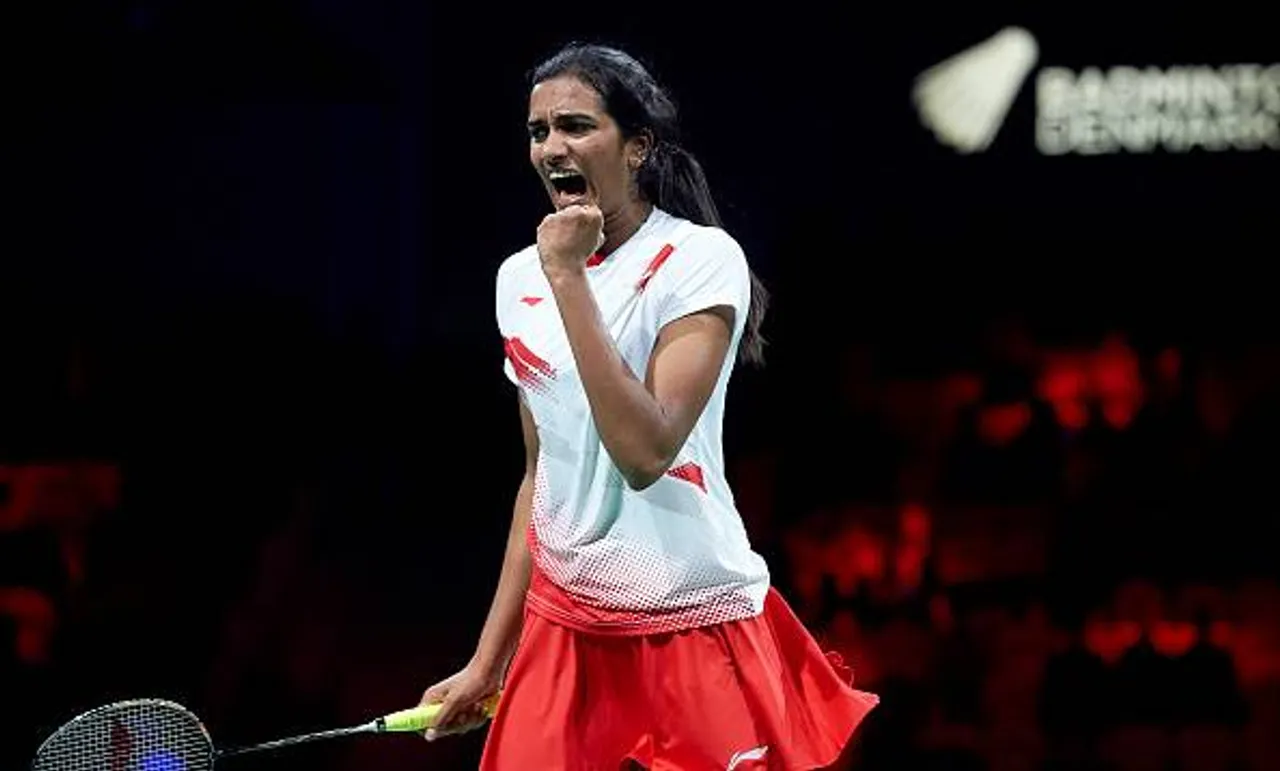 After an enthralling performance at the India Open Super Series, PV Sindhu has scaled a new high. The BWF World Rankings show she's now world number 2, jumping up from number five. She is currently the best Indian woman badminton player.
WORLD NO 2 😍
Super happy ☺️☺️☺️☺️☺️
#worldno2#soontobe1#superhappy#☺️☺️ pic.twitter.com/FtQoGPe3Us

— Pvsindhu (@Pvsindhu1) April 6, 2017
Rankings were released on Thursday, and the star player surges through the list with glory. She is only the second Indian woman after Saina Nehwal to break into the top-five of the world rankings.
Congratulations way to go like a boss World no2 like I said before 1 more to go 2017a great year for you god bless @Pvsindhu1 #Smashpodu🔥🔥🇮🇳

— Vijay Prabhakaran (@vj_1312) April 6, 2017
@Pvsindhu1 wowwww awesome Sindhu.... keep going girl 😘😘

— Gutta Jwala 💙 (@Guttajwala) April 6, 2017
Great day for #sports! @Pvsindhu1 reaches career high ranking of World No.2 & @IndianFootball achieves highest ranking in 2 decades of 101🎉👍

— Vijay Goel (@VijayGoelBJP) April 6, 2017
The Olympic Silver Medallist secured her career-best rank soon after the winning streak at the India Open Superseries, held in last Sunday, on April 2. Tai Tzu Ying of Chinese Taipei leads the chart  with 87911 points. No male Indian shuttler has figured in the top-10 list.
Watch Interview: Fierce and fearless, here's how PV Sindhu takes on wins or failure
The India Open Super Series - it was a nail-biting final, with Sindhu smoothly knocking out her Rio Olympics rival Carolina Marin. The last time she took over the experienced shuttler was in the Dubai Masters in December.
Heartiest congratulations @Pvsindhu1 ...slow and steady to the Ultimate Pinnacle !!!! @baselineventure pic.twitter.com/J9RTQggOqa

— Tuhin Mishra (@tuhinmishra75) April 6, 2017
2016 was the best year for Sindhu as she won the honour of being called the first and the youngest Indian ever to clinch an Olympic silver, leaving behind Saina Nehwal's bronze five years ago in London. She also became the second Indian ever to win a medal in Olympics in badminton after Saina Nehwal. After coming back from Rio, the 21-year-old from Hyderabad claimed her first China Open and the Malaysia Masters, and finished second at the Hong Kong Open.
Join Us on https://www.facebook.com/SheThePeoplePage
Follow Us on https://twitter.com/SheThePeopleTV