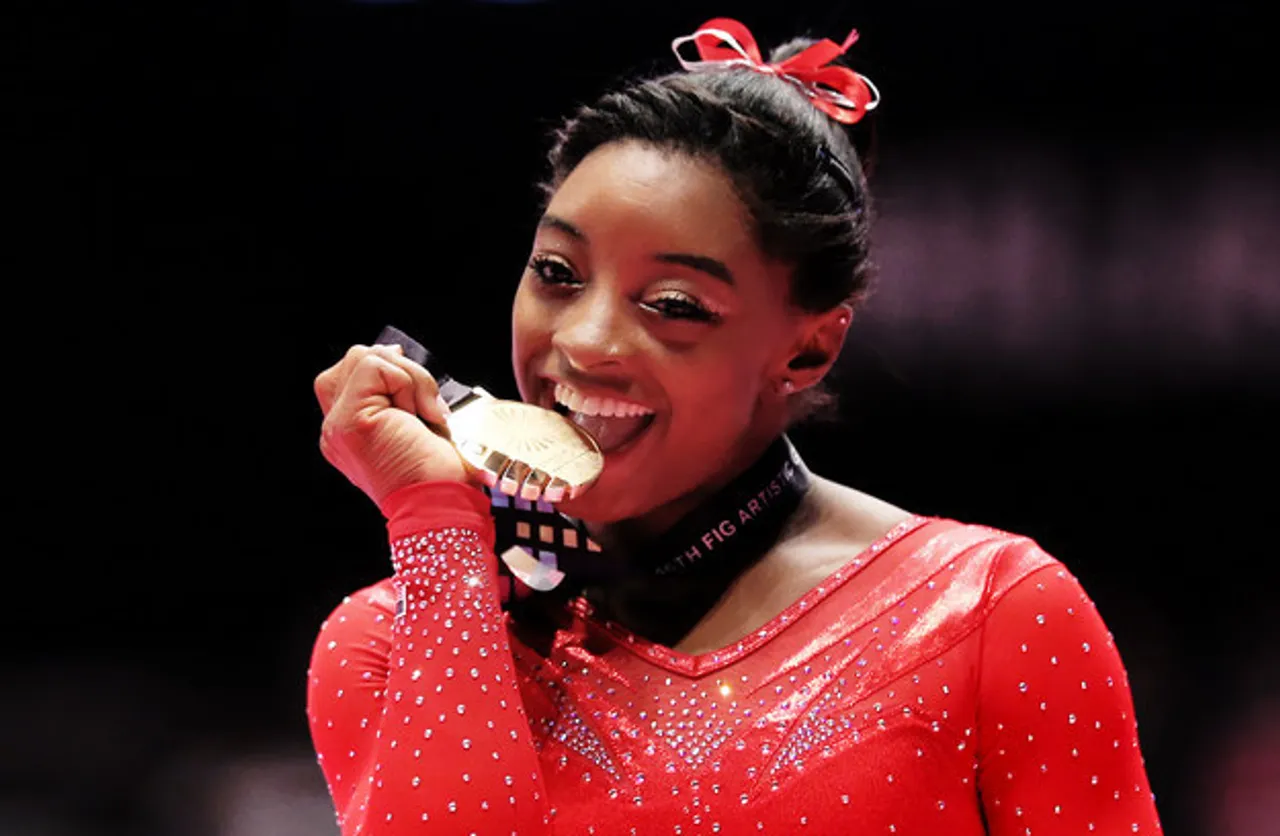 Simone Biles: Olympic champion Simone Biles will be starring in the third season of Facebook Watch's Versus series: 'Simone vs Herself'.
The series will premiere during the Tokyo Olympics which will be conducted between July 23-Aug. 8, 2021. The show has been produced by Religion of Sports which is a sports media company. 
The company gave the announcement about the docuseries on its Twitter handle. 
'Simone vs Herself' comes after the first and second installments that featured Tom Brady and NBA champion Stephen Curry respectively. The series will be made available on the 'Versus on Watch' Facebook page. 
Watch the trailer of the series featuring Olympic champion Simone Biles here: 
Series Presents Struggles Faced By Olympic champion Simone Biles 
The series will give viewers a glimpse into the life and struggles of Olympic champion Simone Biles. When asked about the series, she said that she has faced a lot of highs and lows throughout her gymnastics career. She also added that she has always felt as if she was trying hard to prove herself to others. "My mom has always encouraged me to be the 'best Simone I can be' and I now have a true appreciation for what that really means, which is one of the big reasons I wanted to come back for Tokyo," she added. 
Simone has won over 19 World Championships, and is known for displaying never-seen-before gymnastic moves. Read more about it here.
The series has been directed by Gotham Chopra one of the co-founders of Religion of Sports.