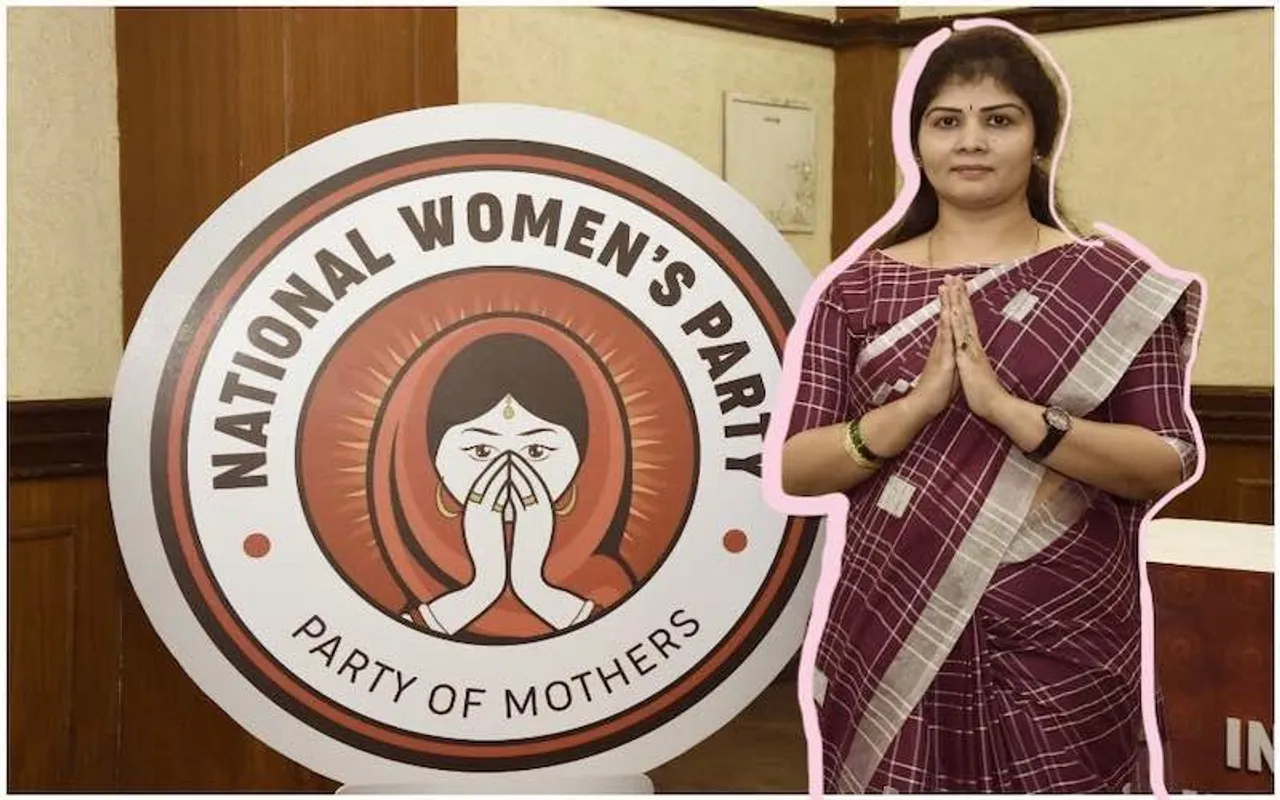 Dr Shweta Shetty, the founder-chairperson of the National Women's Party (NWP), which has made a maiden electoral entry into 2019 elections, thinks that there is an end to the patriarchal tunnel of politics for women in India. A medico by profession, she said that her party is out to create an "enabling environment and give a potent push for a fair share of political power to women in India".
Sadly, in Indian 'masculine politics', so far only two, out of more than two thousand political parties, have given some leverage to women as contestants, and it still remains around 10% in average of all contestants in 2019. Against such a dismal backdrop, Dr Shetty explained the rationale behind forming a separate party, instead of joining any existing one, as "to give a platform to aspiring women, so that they don't have to beg for party tickets".
While reacting to the fate of the bill to reserve 33% of seats for women in parliament or assemblies, Dr Shetty admitted that Indian women, despite their increasing strength as voters or their large turn-out in polls over the years, "have not been able to wield enough clout as a powerful vote-bank or earn any bargaining power". Thus, it is not surprising that the "bill is languishing in political cold storage for decades, barring periodical reappearances in election seasons," she rued.
Why Shweta Shetty set up NWP - to give a platform to aspiring women, so that they don't have to beg for party tickets
Women's Bill a must
For her party, 'The re-introduction of women's reservation bill, with no less than 50% quota for women, is the topmost agenda, while the other priorities are women's education, health, employment and security." She further said that the decision to field candidates for as many as 283 seats, is 'a deliberate choice', as the number is slightly more than 50% of elected seats in the lower house, and also sends out a strong message to misogynistic political parties in India.
The manifesto of NWP, taking note of the overall scenario of increasing incidents of violence against women, pronounced that 'it is a major issue of women's safety in India' and has made specific reference to instances of 'molestations of minor girls', 'domestic violence', 'sexual harassment', 'trafficking' and 'honour killings' for focused policy interventions and speedy justice delivery system. Dr Shetty remarked that "justice delayed is indeed justice denied" and "to bring the culprit to book, setting up of special courts to resolve the issues at the shortest possible time, could really act as a deterrent."Moreover, to her, women under different vulnerable situations like, 'single women', a 'widow' or an 'acid victim', deserve the state's 'protective umbrella and financial support'.
Jobs A Key Issue
Dr Shetty's fight for equality, has not been restricted to political sphere alone, and she said that, "since inequality is all pervasive including in the sphere of work, women have a right to 50% of jobs both in public and private sectors."In the sphere of agriculture, which accommodates a large number of women, "there should be equal pay for them, as they contribute substantially to the sector, yet remain marginalised," she emphasised.
NWP one of the few parties talking of climate change and a greener future
On other issues of national interest like education, the NWP is in favour of, 'one nation, one board'. Dr Shetty, a supporter of 'no-retention' policy, has been championing for causes like free transition of children up to 10th class, education loans at lower rates of interest, and overall allocation of more budget to the education sector.
Speaking on climate change and the need for environment protection, she is all for launching a 'Maa Dharani Suraksha Abhiyan' for awareness creation among the young generation in particular and create 33% greenery for maintaining ecological balance'. Being a medical professional and a mother of two children, she has also been advocating for eschewing junk foods and their sale, and also a health clinic for every 200 houses for better health care.
Electoral gains in the long term?
The NWP, with its logo of a 'woman with folded hands', has already more than ten lakh members on its roll. But, she sounded pragmatic enough to understand the existing 'politics of power-play' and the dim chances of 'any immediate electoral gains' for her party, which is 'registered', but 'unrecognised'. Neither is she cowed down by the challenges of the paucity of funds in the face of the growing menace of 'money power' in electoral politics. Instead, she has chosen the 'social media', in place of 'door-to-door campaigns or holding rallies' to garner public support.
Undoubtedly, the emergence of the NWP, under the leadership of Dr Shweta Shetty, and its 'women-centric' narrative, has brought a whiff of fresh air to the current election ambiance.
Also Read: Indian Women Voters Should Come Up To Vote For Women In Lok Sabha Elections
Archana Datta, is a retired Indian Information Service Officer, and a media educator.