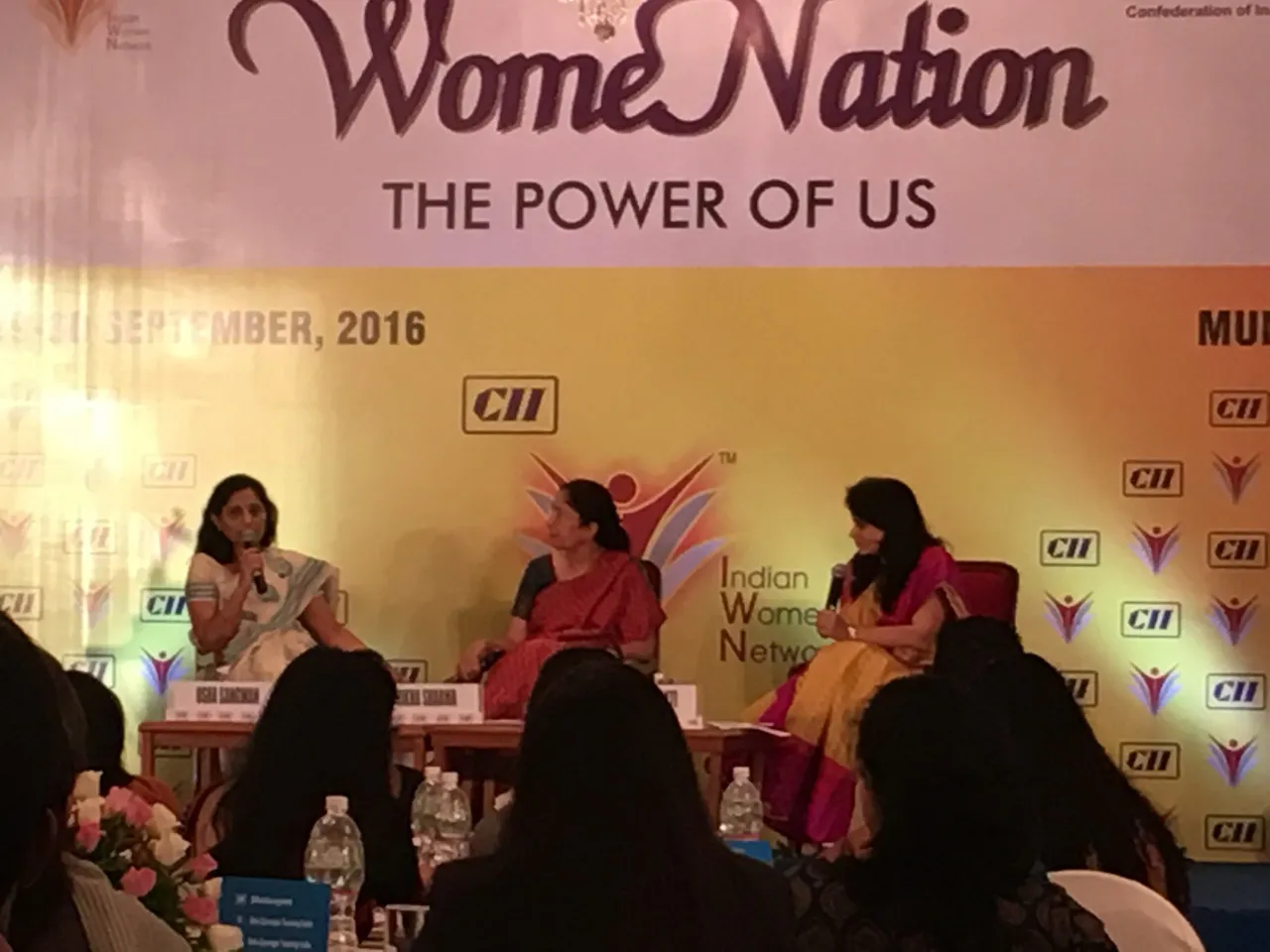 Always been asked to be 'the man at work'? Meet Axis Bank CEO Shikha Sharma. She feels that a lot of women at top positions over-compensate for their femininity by becoming over aggressive. She says 'this builds resistance and programs them for failure.' Giving the example of her Bank's board, which has three women in all, including Usha Sangwan from Life Insurance Corporation. One doesn't need to be loud or aggressive to be heard, Sharma argued, pointing out that Sangwan, for one, is usually reserved but when she does speak, her comments are always incisive and hard-hitting. And she does get heard.
Sangwan and Sharma kicked off the women's empowerment conference, WomeNation held by Confederation of Indian Industries' Indian Women's Network, to which SheThePeople.TV was digital partner.
"Women should be the heroine, not the victim," Sangwan said, urging women not to hold themselves back. The first step is to understand yourself, she says, adding that she was always told that she would have to choose between her promotion and her family. That wasn't what she wanted to do, and she found a way to get both.
Speaking about different styles of leadership, both women said that leadership styles vary for both men and women, and all styles should be celebrated and accepted.
 " We do have to deal with roles because of society. (We are) expected to supervise the home, in India. Maybe it's changing in the West. Women are forced to slice time. That's good because you don't become obsessive. Women are forced to manage their time better and develop a nurturing style," Shikha Sharma said at the CII event.
Both women also admitted that one should not be embarrassed to ask for help, and seek counsel. Sharma said that once she got over her fear of not knowing and seeking counsel, she overcame the bottlenecks in her career.
 "Be fair and firm. Work without fear and favour," Sangwan concluded.