These women will say what they want, when they want, no matter the repercussions, and nobody can stop them. Here are the fierce women who won our hearts this year.
Rana Ayyub- After getting rejected from publishers who were to afraid to publish her book due to political repercussions, the 32 year old self-published her expose into the Gujarat riots, Gujarat Files. Posing as Maithili Tyagi, a filmmaker from the American Film Institute Conservatory, Rana met bureaucrats and top cops in Gujarat who held pivotal positions in the state between 2001 and 2010.
Ironically the book has became a global sensation.
Also Read: Journalist Rana Ayyub's self-published book on Gujarat gets off big launch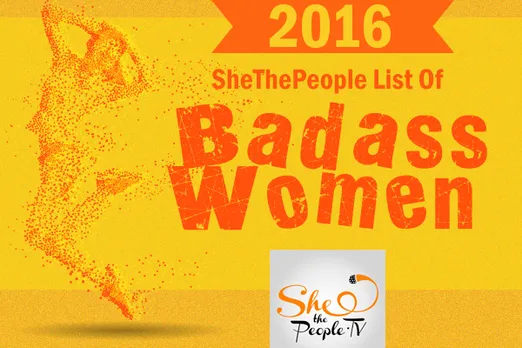 Mallika Dua- The 26 year old comedian has been quite a newsmaker this year for her funny and unabashed comments on beauty, feminism and more. Her 'Makeup Didi' character is probably one of the funniest on the internet.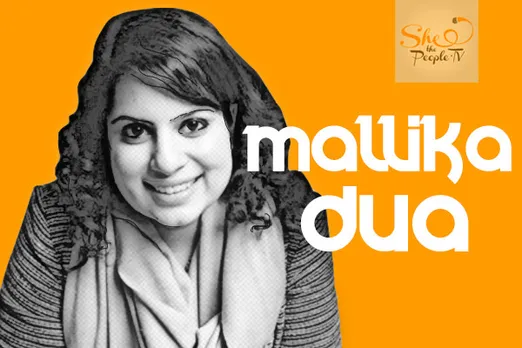 Source: SheThePeople.TV
https://twitter.com/MallikaDua/status/802426913645920256
Also Read: Meet the girl from Daahli, Mallika Dua who is taking the internet by storm
Twinkle Khanna- She is the author of bestselling Mrs Funnybones, and recently The Legend of Lakshmi Prasad. She speaks as well as she writes, and her pithy, sharp and funny comments have made her one of the most loved public figures of the year. We loved her on Koffee with Karan! Oh and she was not afraid to take on Naseeruddin Shah who called her father, Rajesh Khanna, a 'poor' actor.
Sir if u can't respect the living ,respect the dead-mediocrity is attacking a man who can't respond @NaseerudinShah https://t.co/4EdyWmwiNj

— Twinkle Khanna (@mrsfunnybones) July 23, 2016
Nandini Sundar- The Delhi University Professor, along with 10 others, was shockingly booked for the murder of a tribal villager in the insurgency-hit Sukma district of Chhattisgarh. Twitter exploded with outrage over the accusation against Sundar, with prominent names coming out in support of her.
How utterly atrocious this is. The credibility and integrity of Nandini Sundar is beyond doubt https://t.co/rogt3v6G8w

— Sagarika Ghose (@sagarikaghose) November 8, 2016
Radhika Apte- She wasn't afraid to speak out against the sensational way in which the media reacted to the leaked sex scene from the movie 'Parched.'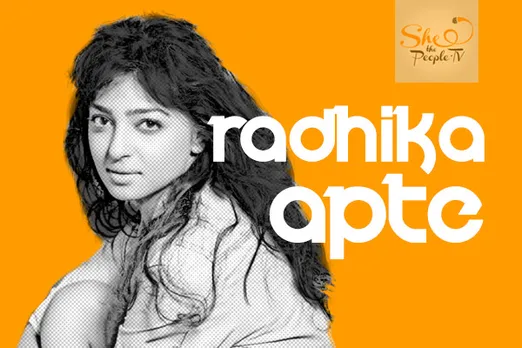 Source: SheThePeople.TV
"I am not ashamed of anything. People who are embarrassed about their own body are curious about others' bodies. So if you want to see a naked body tomorrow, see yourself in the mirror rather than my clip. Then only we can talk about this," she said.
Sakshi Malik- She needs no description. She broke all stereotypes when she won the Olympic gold for wrestling.
Sania Mirza- The tennis champ took on veteran journalist Rajdeep Sardesai for asking her about when she will settle down and become a mother.
"You sound disappointed that I'm not choosing motherhood over being number one in the world at this point of time. But I'll answer your question anyway, that's the question I face all the time as a woman, that all women have to face — the first is marriage and then it's motherhood."
She also called out the gender wage gap in tennis.
Barkha Dutt  bravely confessed that she was molested as a child
"I cannot with any honesty write about feminism, call myself a feminist, or talk about the need to lift the veil of silence and the conspiracy of silence around sexual violence and abuse, if I'm not ready to break the silence in my own life,"
And she courageously took on the trolls who sought to demean her.
Dear Trolls- your abuse, hashtags, coarseness & validation of a terrorist say a lot about you. You will not silence or scare me.Bring it on

— barkha dutt (@BDUTT) July 25, 2016
Reshma Qureshi, is an acid attack survivor, who proudly walked the ramps in this year's NY Fashion week. She is also the face of NGO Make Love not Scars.
Sapna Bhavnani spoke up against the discrimination single women often face in India society. She said it is cool to be a spinster (because they were women who spun for earning).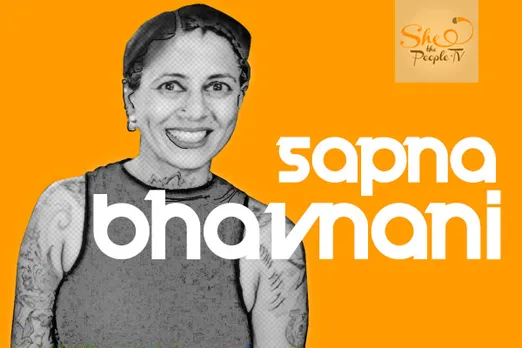 Source: SheThePeople.TV
And she said that women must ask for their orgasms and make sure they get them, without faking. She believes in speaking out and says that women should not hide that they are on Tinder!
Nannamal is a 96 year old yoga instructor whose moves will put you to shame.
Watch the video here:
Shweta Bachchan on speaking out against media's invasion of her daughter's life?
"Perhaps if they understood that we, just like them, are human beings, trying to get about our everyday lives while making sure we give respect to the love and affection people show members of our family, couldn't they in return give my daughter her private life back?"

Shweta Nanda from SHE THE PEOPLE on Vimeo.
Trupti Desai is an activist who will not take no for an answer. She forcefully enters religious shrines which do not allow women, along with her organisation, Bhumata Brigade. The Bombay High Court ruled that women could enter the inner areas of Mumbai's Haji Ali Dargah, partly because of Desai's activism.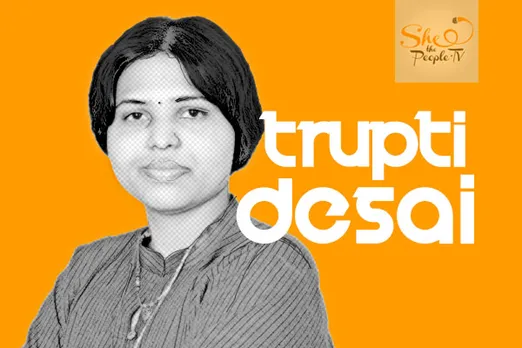 Source: SheThePeople.TV
Taslima Nasrim remains as outspoken as ever, despite being exiled from her home country, Bangladesh for her writing. She is unafraid to voice her strong opinions even after multiple fatwas have been issued against her, and recently released a book about her experiences.
"If they don't kill me, I will keep writing the way I am doing now."
Also Read: Taslima Nasrin's Life in Exile
Aditi Mittal- The comedian's shows and videos are often centered around the ridiculous ways sexism permeates our societies. Her videos on topics like bra shopping and menstruation blow the lid off taboos.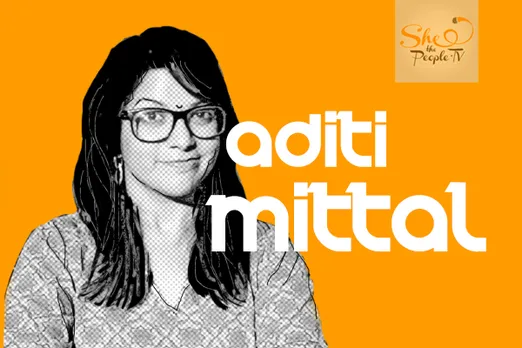 Source: SheThePeople.TV
Also Watch: Aditi Mittal shatters menstrual taboos: gems from her performance
Taruna Aswani boldly hit back at a cyber bully who threatened her with explicit photos.
"As embarrassing as the videos may be (they were sent to my boyfriend at the time) I choose to stand up to this man. Instead of cowering down to his requests" she posted on Facebook.
Also Read: Girl Hits Back At Cyber Bully
Shikha Makan for making a film about society's hostility towards single women. She interviews single women who have been harassed just for being independent. Girls characters' are judged by how late they come home and whether they have boys over. The film exposes the mistreatment that independent single women have to face.
Also Read: Goal Busters: Women who mattered & shattered the ceiling in 2016 by Kiran Manral