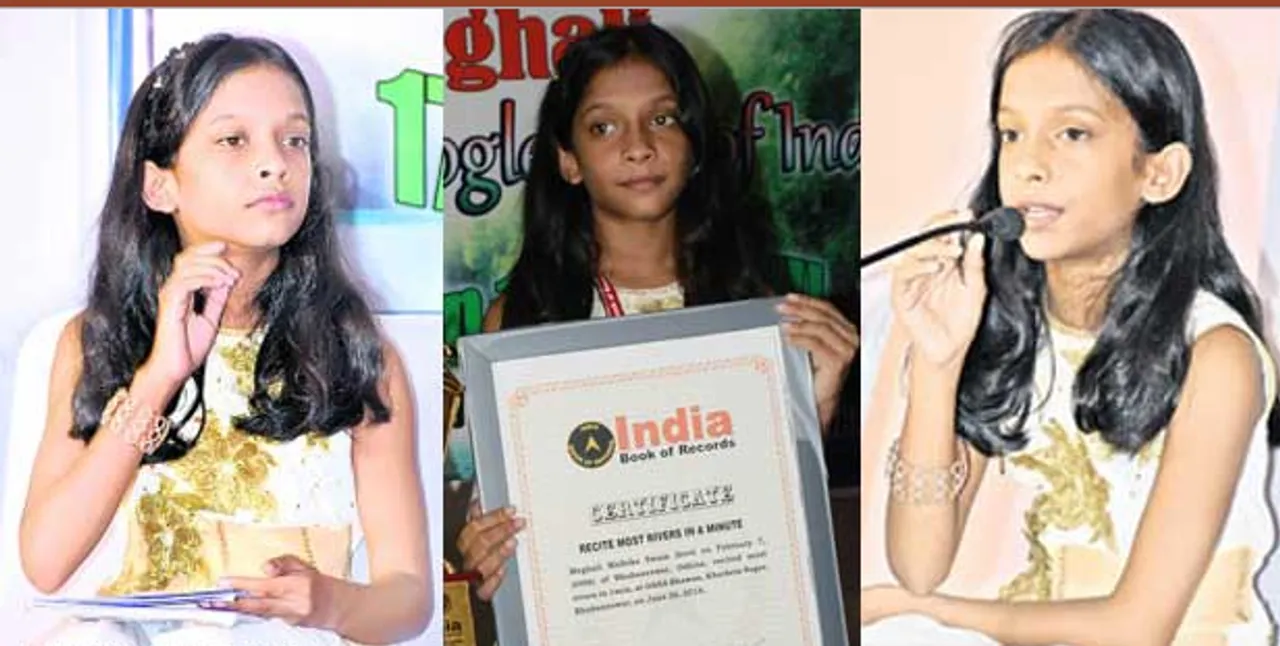 She is a 10 year old who is a walking talking encyclopaedia on geography, and with her latest feat has managed to register her name into the India Book Of Records. Odisha girl Meghali Malbika Swain named 165 rivers in just one minute, yes you read that right, without even taking a pause. Which was enough to convince the adjudicator Biswadeep Roy Chowdhury that her name deserved to be there.
Also Read: At 9 years Anvitha Vijay is an app developer and star at Apple's WWDC
While answering the question as to how could she manage to shoot off so many names in so little time, the fifth standard student said,  "Names of rivers are easier to pronounce and I can utter more number of river names in a particular time", reported by India Times.
Meghali's father Prafulla Kumar Swain, who is an OAS officer and currently working with the Idco, first noticed this unique talent in his daughter when she was just four years old. Noting her exceptional ability for memorising information regarding physical geography he started bringing maps and voluminous geography books home. At six years, when she was given the title Google Girl of India by Zee News.  The child prodigy is not only is a champion of remembering the names of the rivers but also skilled at mapping the origins of world's major rivers, the countries these flow in, has an outstanding grasp over all the mountains, plateaus, peninsulas, islands, deserts, oceans, seas, bays, gulfs, straits, channels, and their tributaries. She can name of all 196 countries and their physical features, their capitals, currencies, languages, national flags. Sounds a lot eh?
You May Also Like: Meet the memory wiz: Vyshnavi Yarlagadda
So how does she do it? Meghali has a simple answer,  "I acquired knowledge about all these from intensive map study. Atlas has been my main source of information. I don't forget things easily and certainly there is no trick in it."
The memory wizard now has a new target- naming 1,000 rivers in eight minutes time. So will she manage you think? Watch this space.
Feature Image Credit: incredibleorissa.com