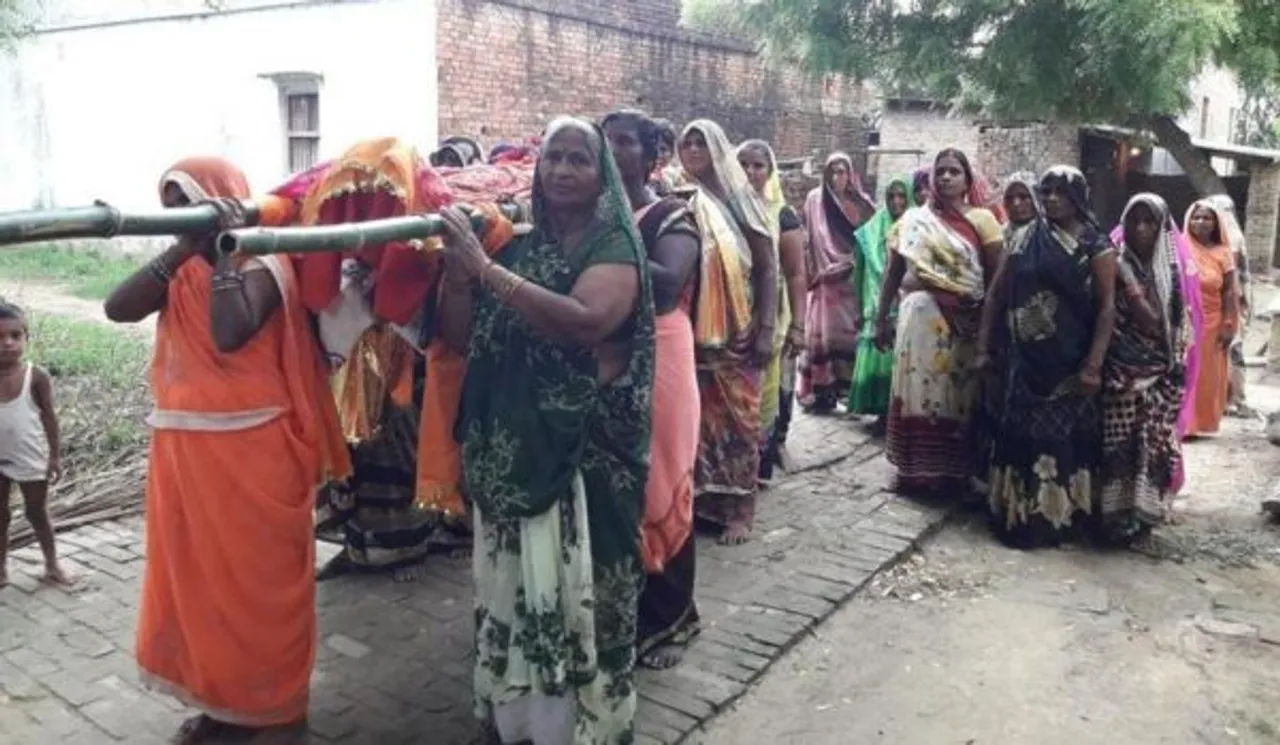 Traditionally, women have been kept away from performing the last rites. In some communities, women even stay at the distance from the body of the deceased. However, shattering all these stereotypes, Pushpavati Patel, a resident of Varanasi, performed the last rites of her mother Santori Devi. She did this to keep her 95-year-old mother's last wish.
Women from the locality accompanied her and returned after a while. However, Pushpavati, Santori Devi's daughter, and daughters-in-law – Prabhavati, Amravati, and Kalavati attended the cremation at the Sarai Mohana Ghat.
The funeral possession of the woman took place on Sunday (22nd July). Many onlookers thought that something was off. However, this was not because that there were no males in the locality, but Pushpavati did this to honour her mother's last wish.
Pushpavati's father had passed away about twenty years ago. She has two brothers, Tribhuvan Narayan Patel and Babulal Patel, the third one– Ramrathi Patel – died 10 years ago. Her mother even directed the family to donate her eyes, after her passing.
Pushpavati faced a lot of resistance from neighbours and relatives. However, she was determined to fulfil her mother's wish. Everybody told her that it is not a woman's job to perform the last rites. Her brothers supported her and she went ahead with her decision.
Her brother Tribhuvan said Devi was all for breaking gender stereotypes, in life and death.  He said, "My mother abhorred superstition and unreasonable dogmas, and treated her sons and daughters equally. She wanted my sister, Pushpavati Patel, and daughters-in-law to carry her bier because she believed that such a move would dispel the commonly held notion that women are not permitted to do so."
"I am thankful that my sister fulfilled my mother's last wish," said Tribhuvan.
Pushpavati described her mother as a brave woman who treated boys and girls equally.  She asserted that her mother's last wish will set an example for the society. She said, "I will always be indebted to my mother, who gave me such love and respect. I did nothing unique; it was my mother who made us become unique."
Picture Credits: hindustantimes.com
Also Read: Don't Disrobe Women For Cremation: Goa Human Rights Panel
Deepali is an intern with SheThePeople.TV