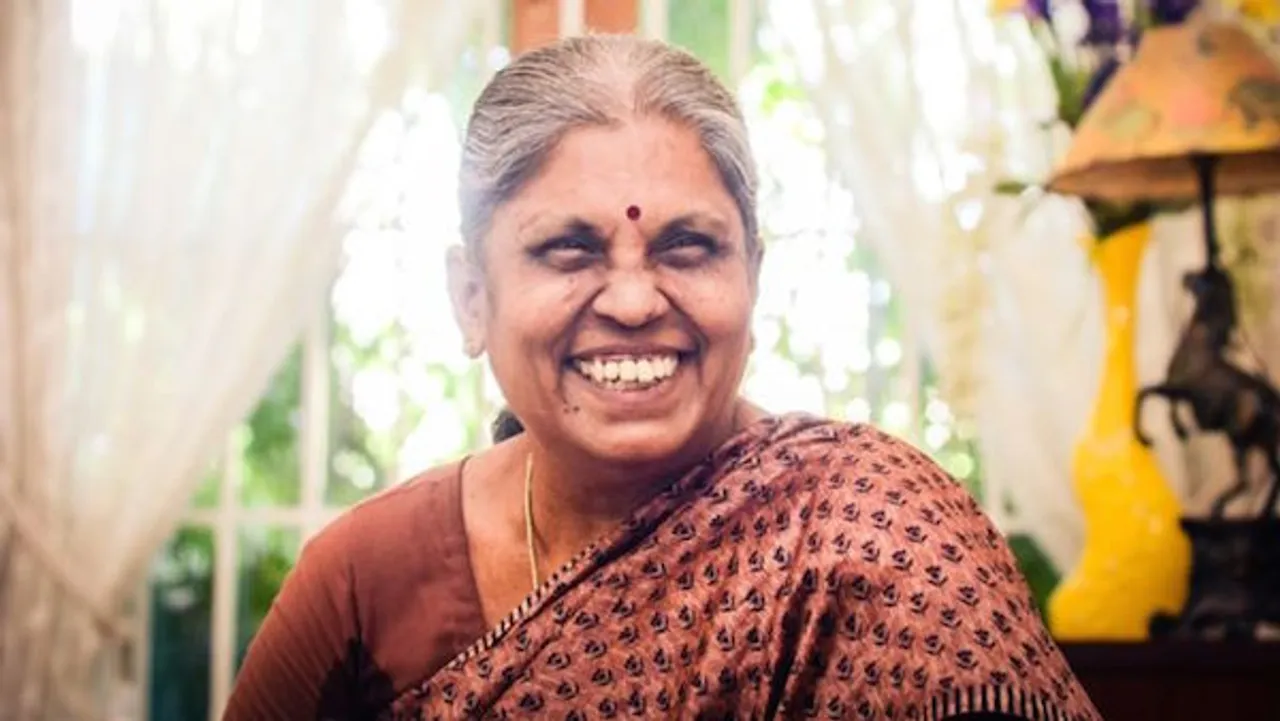 India's first case of HIV in 1985 was discovered by a woman, a 32-year-old microbiology student in Madras (as it was then called), who was looking for a topic for her dissertation.
Encouraged by her professor and mentor Suniti Solomon, Sellappan Nirmala decided to do her paper on HIV, and discovered that India, which had long ignored the disease as a manifestation of the 'evil' ways of the western world, had cases of its own.
Also Read: India's Eco Warriors
When Solomon suggested the topic to Nirmala, she was reluctant to take it up, but eventually gave in and began her research. Meeting sex workers in Madras was not easy, so Nirmala visited hospitals and spoke to patients being treated for sexually transmitted diseases. These people helped her find names and an address where she could meet her subjects for blood samples: a place called a Vigilance Home, where sex workers and the destitute were taken by the authorities as punishment.
Over a few months, Nirmala collected about 80 samples from these sex workers, with the help of her husband who drove her to the remand home himself so they could save the money on bus fare. Then Nirmala and Solomon established a makeshift laboratory where they tested these blood samples for HIV. Since they did not have all the equipment they required, Nirmala arranged to have the blood samples tested in a lab 200 kms away from Madras. Waiting for the results, Nirmala and the other pathologists believed that they would not find the HIV, but when many of the samples turned yellow after the tests, they had to accept the fact that India was just as susceptible to the dreaded virus as the western world.
Also Read: Keep Your City Safe With Elsamarie
It was a moment of shock. Nirmala and her husband were sworn to secrecy and asked to go home, while the pathologists returned to the remand home and collected fresh samples from the same women to be tested in the US. The results were the same. HIV was definitely in India.
As the news spread, Tamil Nadu reacted very badly to Nirmala and Solomon blaming the two women for 'staining' the good reputation of the prayerful, traditional people of Tamil Nadu.
But when it was understood that millions of Indians were infected with HIV, rather than the handful tested in Tamil Nadu, Nirmala and Solomon were forgotten.
Today in India, more than 2.1 million remain infected by this often fatal disease. Apart from being medically weak, HIV positive patients face social discrimination, avoided by others and even deprived of employment. While doctors, governments, and NGOs communicate and spread awareness that this is not a disease that can be transferred by touch, the belief still exists.
However, much good work is taking place to manage and perhaps even cure the disease. And this is thanks to Nirmala and Solomon who first broke through the deliberate blindness of a nation and showed us that we are just as human as the rest of the world.
Picture Credit: BBC