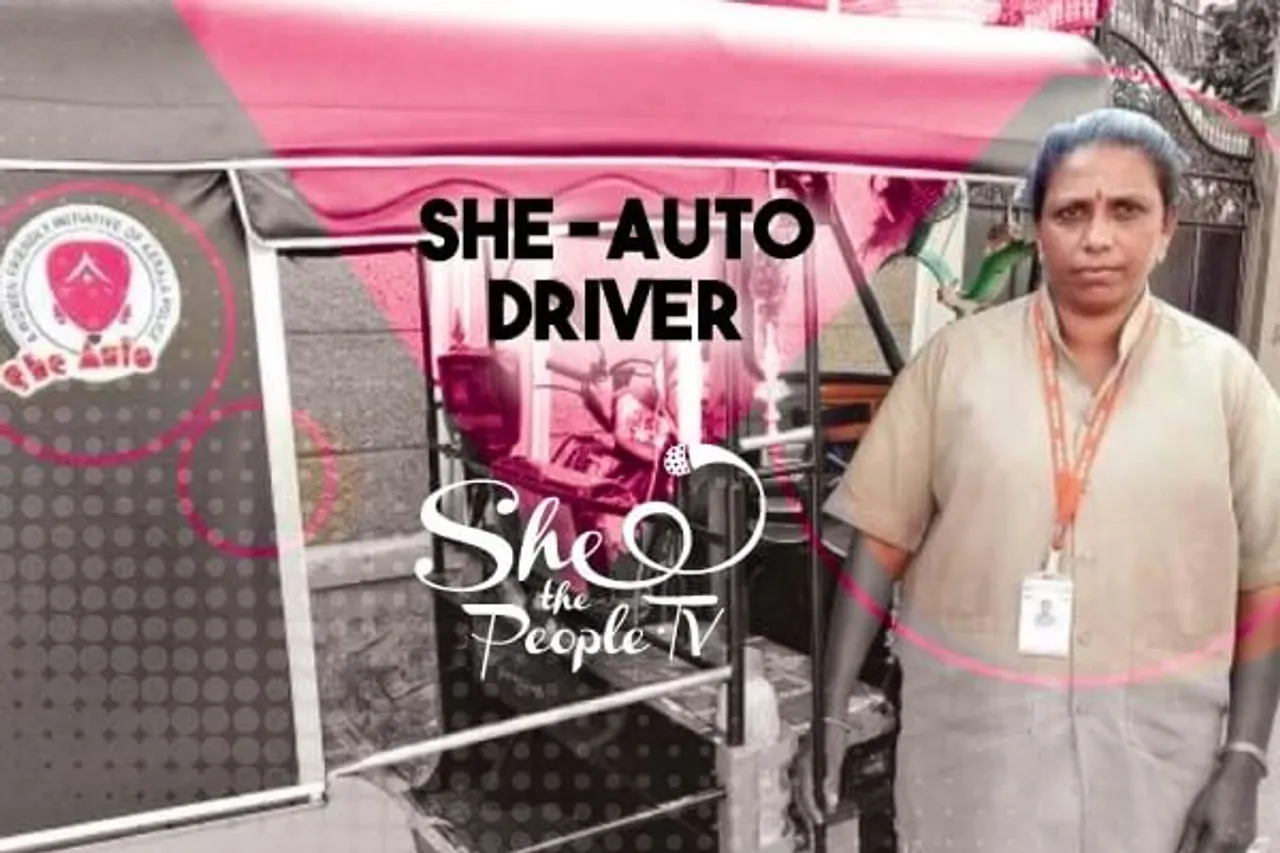 The 'She -Auto' project was launched by the Thiruvananthapuram police to ensure the safety and security of women passengers in the city. Sadly amongst the 120 male auto drivers, Seetha is the only woman driver. She went through many ups and downs in her life, from being on the verge of almost ending her life to again standing up on her feet independently, she is no less than a superwoman and an inspiration for all of us.
The journey of becoming the first 'she- auto driver'
Seetha belongs to a very poor family. A while ago, her husband was diagnosed with cancer and doctors at a hospital said he would not survive for more than six months. But she didn't give up on her husband and to save his life  Seetha took him to another private hospital, where he underwent three surgeries that cost of around 9.5 lakh rupees. To bear these medical expenses Seetha took a loan from the bank. However, she failed to pay the due amount, as a result of which she was put on the defaulter's list and the bank started attachment proceedings. Amongst all these hardships she lost her younger daughter in an unfortunate event. The trauma of losing a child and the huge debt on her head broke down Seetha so much so that she decided to end her life with her husband. But destiny had planned something else for her. "We decided to commit suicide, but we were saved by M.A. Yusuff Ali, owner of Lulu Group, who appeared as a God in front of me. He paid 5 lakh and gave me back my shelter," she told Deccan Chronicle.
 It has been 13 months since she started driving an autorickshaw. She earns 1,000-2,000 rupees daily, which is just enough for her family's survival, and the medical expenses of her husband. In the meantime, she also managed to marry off her elder daughter. She also helps those who are in dire need, as she gives free rides to RCC hospital in case of emergency. To earn extra income for other needs like maintenance of the vehicle, she picks up students from the school. After this, she goes home by 6.30 pm and then prepares food for her husband.
Struggles of being a woman auto driver
It is not easy to survive in a profession which is predominantly controlled by men. While driving auto Seetha faces many problems on a daily basis. Narrating the rough environment of her job, she said, "Sometimes male passengers touch my shoulder which makes me very uncomfortable. As a solution, I raised the height and breadth of my seat and fitted a rear view mirror. " She further adds, "Sometimes three-four persons get into my auto to go to different places and shout at me if I ask for an extra payment. Shouldn't I be paid for the work I do?" asks Seetha.
Overcoming the challenges
Although it's tough, Seetha manages work and as well as look after her ill husband. Also, to facilitate the drivers She-auto has tablets and free Wi-Fi services installed, which also attracts passengers. "The tablet they have installed in my auto to provide real-time information regarding the route, current location, and fare ensures security and reduces fleecing," said Seetha in an interview with 'The Hindu'. The device, Seetha says, also ensures that male passengers behave better with her. "Earlier, drunk men would use foul language with us, but that does not happen now."  On how she manages to  keep her spirit high despite all the challenges, Seetha says, "I have been through a lot of hardships in my life and am still struggling, but I strongly believe that God will lead me through the end. I hope for a better future for me and my family".
  Also Read: Five good reasons why free Delhi metro rides will benefit women across society