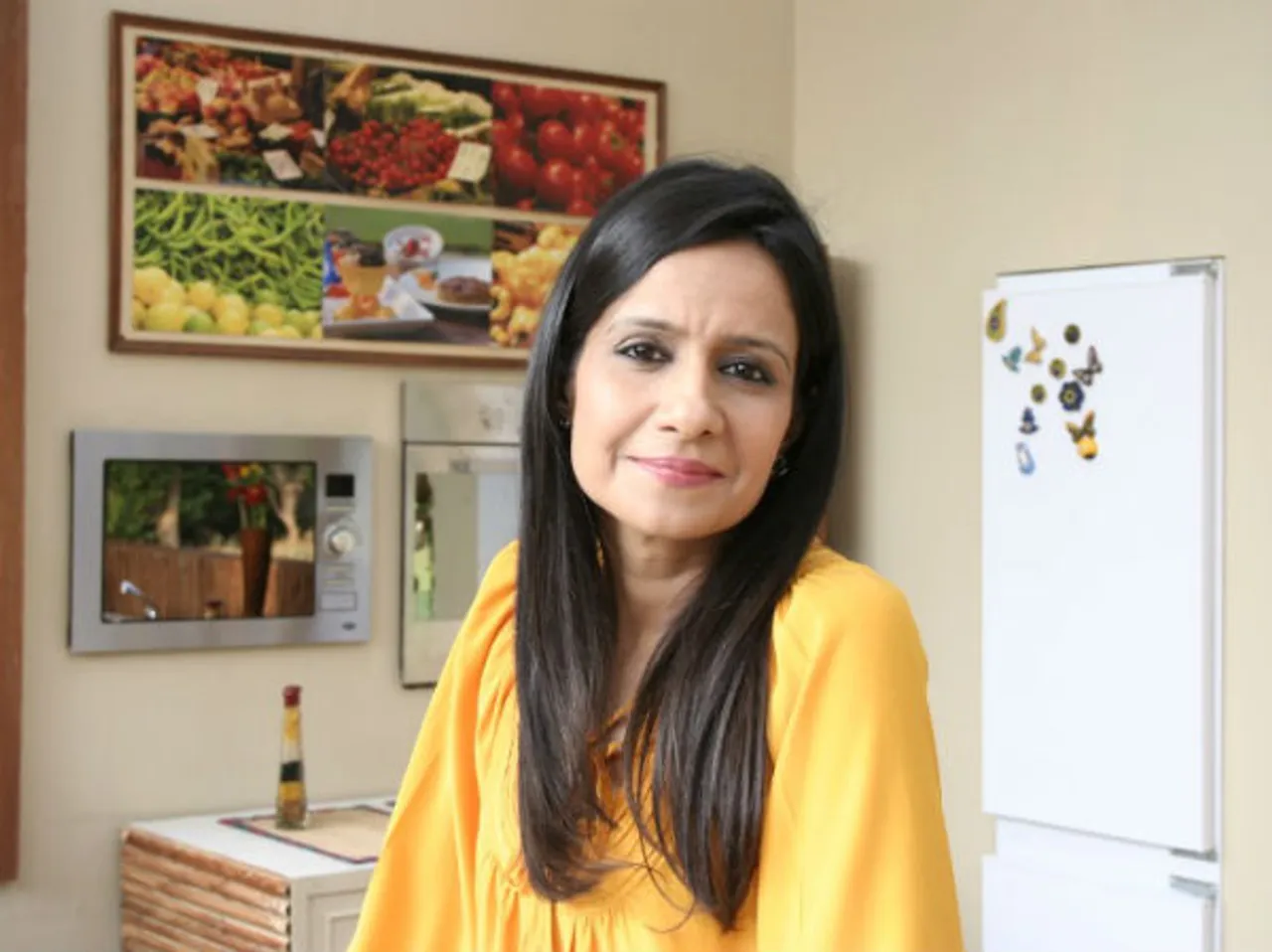 An avid foodie, Seema Chandra, Managing Director of food e-commerce venture SmartCooky.com, has been in the food space for over two decades. She was the brain behind launching NDTV's food portal www.food.ndtv.com in 2000. Her latest venture is a portal that presents healthy foods, snacks and personal care products from around the country. From being a food show anchor on television, to NDTV Good Times to travelling the world sampling cuisines, Seema did it all. She talks to Shethepeople.tv about her journey.
Tell us what drew you to the food industry..
I began my career in television when it was barely seen as a career. In 1992, I was a researcher with India Today's investigative news magazine 'Newstrack'. And even today, the research continues on food, nutrition and wellness. After spending over 15 years in the food industry, I launched NDTV's food portal. It grew to become the No.1 food content site in India. Now we have launched Smartcooky.com which will be selling healthy foods, snacks and personal care products from around the country.
Also Read: Vibha Ghorpade's journey from a foodie to café entrepreneur with YoMama
I have been a health food show anchor on NDTV 24X7, NDTV India and NDTV Good Times. I have travelled the world sampling food and learnt some of these best practices for making food healthy. My most favourite show was 'Guilt Free', which was about making the right food choices, cooking and eating smart. That pretty much sums up the ethos behind Smartcooky.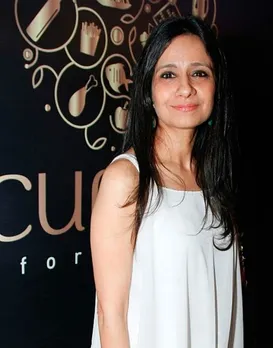 What led you to becoming an entrepreneur? 
When you're a TV producer, apart from the creative process, you make detailed budgets and look at parameters like ROI (return on investments). When you run a website, you handle a team, and constantly look at analytics about your traffic. So the process began long ago.
Also read: Selina Periampillai is bringing the tastes of Mauritius to London
What's the concept of 'SmartCooky.com' and what's your vision behind it? 
We have been producing original content around food, wellness and nutrition. And we have established category ownership in this field by being no 1 in the food content space in the country. Now the idea is to layer on e-commerce and be the one-stop shop for all health food products from across the country.
Also read: Dishing out food advice: Roxanne Bamboat, tinytaster.com
Your future plans with 'SmartCooky.com'?
We would like to make SmartCooky.com the go-to destination for all things health. The idea is to blend content and commerce seamlessly.
What market gap are you trying to address by bringing your venture into society?
Lifestyle diseases are on the rise. And health food products or herbal and Ayurvedic bath and beauty products are not available under one roof to address these concerns. That's where SmartCooky comes in. We would like to bridge this gap. Also, we hope to help  smaller producers who manufacture great products but don't have a credible platform. We want to become that platform.
You May Also Like: Growth hacks for food entrepreneurs
What are the current projects or initiatives you are working on?
Right now, running the content site as well as making this venture successful is more than a full time job!
What makes you different from your competitors?
We bring in the uniqueness of credible content and commerce.
Also Read: If food was what made me happy then food it was to be: Baker Akshata Karkaria
How did you manage funding for the base operations initially?
We were out in the market like other food tech companies and have been more than fortunate that we got a list of marquee investors to come on board. The investors in Smartcooky are Mr Rajan Anandan of Google, Mr Mohandas Pai of Manipal group, Mr Pramod Bhasin of GE Capital, Mr Manvinder Banga of Unilever and Vandana Luthra of VLCC.
Also Read: When Fitness meets Food: Protima Tiwary
What were the initial days like -- what kind of challenges you've faced and are still facing as an entrepreneur?
The challenges never end really. E-Commerce means get the funds, get the product right, get the user experience right, and then make sure the engine functions well on a day-to-day basis. It's never-ending.
What skills do you think an entrepreneur must have to be successful?
You need to learn how to manage a team. There is no substitute for that. Also, to keep a 360-degree view on every nitty gritty part of the business.
How do you think the digital boom in India is empowering women? How did it help your venture grow in the market?
The digital boom is great for all entrepreneurs, men or women. When you've worked in NDTV for as long as I have, your being a woman is irrelevant.
What else is your passion other than running a company? 
I love food. And am obsessed with reading about it. Cooking it. Learning about it.
What has been the most rewarding part of building the business?
It's early days yet, but when people praise the product catalogue, it's very rewarding. It's tough to source nutritious food that's also delicious. Eventually, it means that all the due diligence that's gone into choosing our products has been worthwhile.
How would you define SmartCooky.com and your effort in manufacturing in one crisp sentence?
#Switch to health.
One quote that defines Women Power in India
A study states that women will outspend men by double and will be the prime decision makers in e-commerce. Need I say more?
What advice would you give to fellow entrepreneurs?
I am no one to advise anyone. But I totally love what I do.