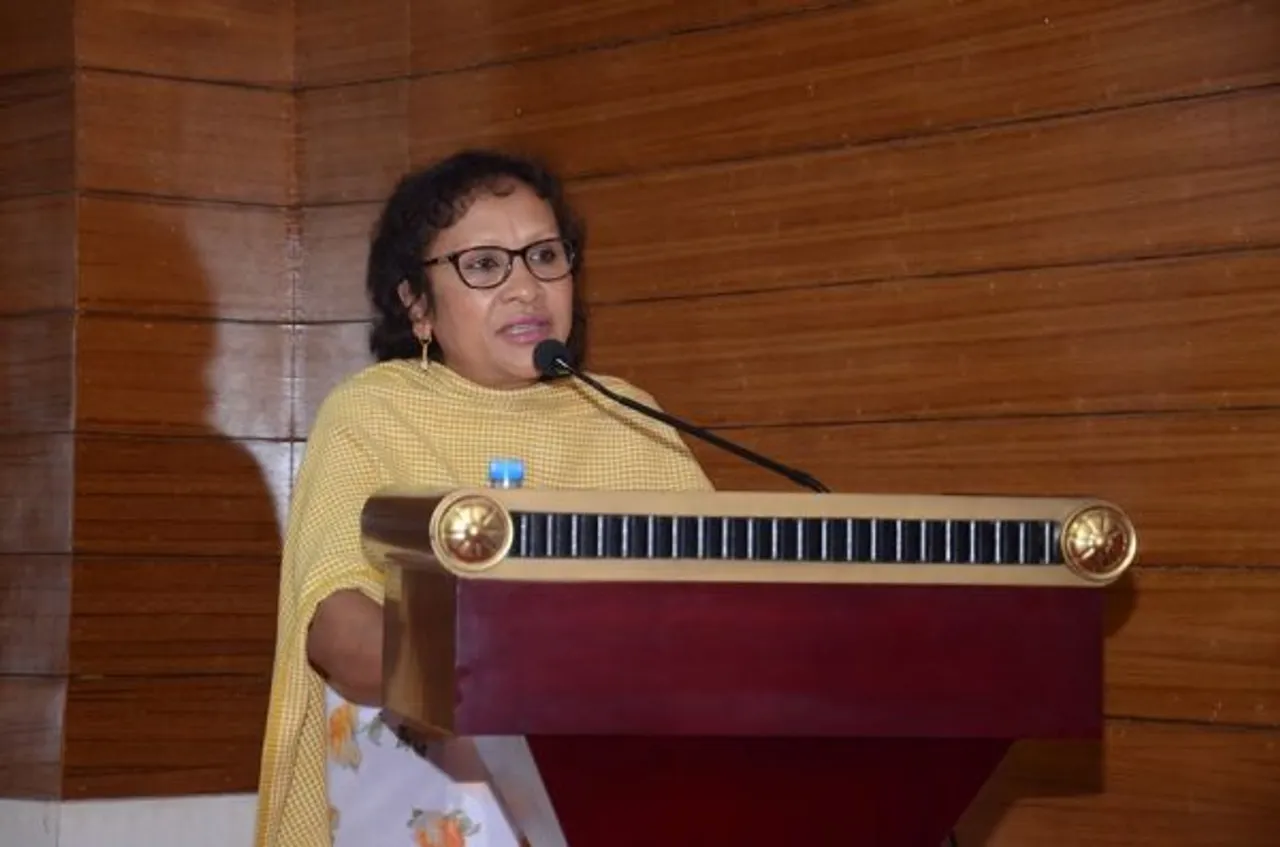 After the Meghalaya High Court held Shillong Times Editor Patricia Mukhim and Publisher Shobha Chowdhury guilty of contempt of court on March 8, the duo filed a plea in the Supreme Court against the order. The apex court issued a notice recently and stayed the Meghalaya HC's order stating a fine of two lakh rupees and six months of imprisonment if the two are unable to pay the fine within a week. The High Court also called for banning of the paper.
The constitutional bench of SC comprised of CJI Ranjan Gogoi and Justices Deepak Gupta and Sanjiv Khanna. The HC bench comprising of Justice Sudip Ranjan Sen and Chief Justice Mohammad Yaqoob Mir passed the order after the two had published two news articles in December 2018 headlined 'When Judges judge for themselves' and "High Court pursues retirement benefits to judges, family." These news pieces drew parallels between the order by Justice Sen and an order passed by two former judges of the High Court in 2016.
It pointed that Sen, who also retired on March 8 pushed for several provisions for retired chief justices and judges and their spouses and children. "Besides providing medical facilities for the spouses and children, the order stressed the need for providing protocol, guest houses, domestic help, mobile/internet charge at the rate of Rs 10,000 and mobile for Rs 80,000 for judges," the report said.
ALSO READ: Shillong Editor Faces Contempt Of Court For Critiquing Judge's Appeal
The order passed by Meghalaya HC stated, "It is correct to say that the social media has a right to publish the news and is a part of the democracy, subject to duty. The sacred duty of the media is to publish correct news, so that the actual fact reaches the people. They are not at all entitled to write as they like and slur the image of an individual or institution.
The contemnors here must remember that though, they have the right to publish news and sell their papers, but it is limited, subject to their duties. They are not supposed to file any report without understanding the background of the case or verifying the truth. Only true news should be published not the false report and if anybody violates, they are liable for defamation and contempt of Courts…
…The media cannot think for media trial or media investigation by publishing false news."
The HC bench also asked them to "sit in the corner of the courtroom" till the court adjourned its proceedings for the day.
"Besides providing medical facilities for the spouses and children, the order stressed the need for providing protocol, guest houses, domestic help, mobile/internet charge at the rate of Rs 10,000 and mobile for Rs 80,000 for judges."
After the Meghalaya HC judgment, press fraternity has been up in arms against the order that reduces freedom of speech to mere words. Journalists across the country have condemned the order. The Editor's Guild reproved the High Court order and called it "intimidatory and undermines press freedom." It also said that it is "ironical that the judiciary which should uphold press freedom has instead issued an order that militates against freedom of expression" and urged the judiciary "to exercise its constitutional powers with utmost caution so that the role of a free media in a democracy is duly respected."
Picture credit- FB/ Patricia Mukhim