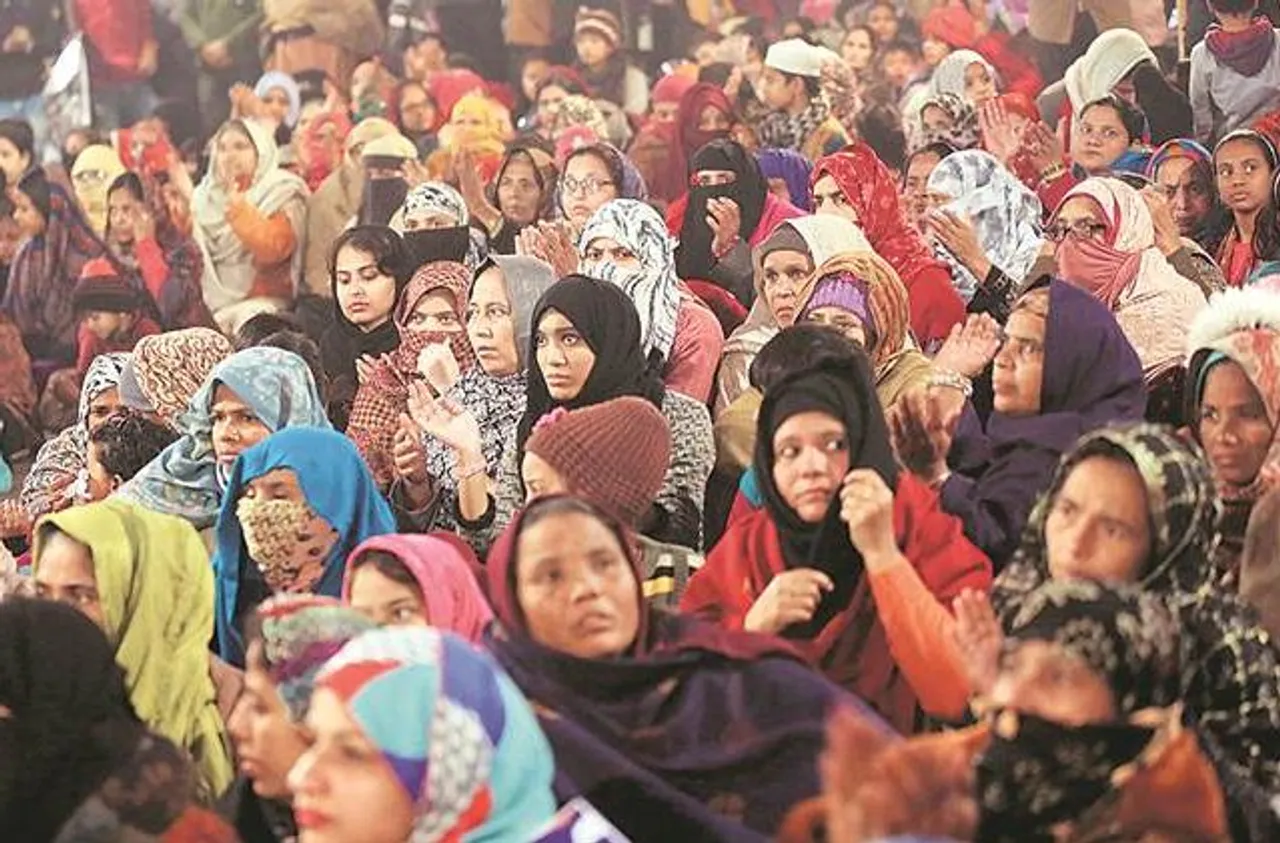 The Supreme Court has chosen two senior lawyers, Sanjay Hegde and Sadhana Ramachandran, to speak with the Shaheen Bagh protesters. It's been two months since Delhi's Shaheen Bagh is flooded with protesters, led mostly by women of the neighbourhood, who are sitting-in against the Citizenship Amendment Act (CAA). Advocates Hegde and Ramachandran will meet the protesters and try to convince them to unblock the road or to continue their agitation in another location so that the daily commuters do not face road diversions. Former chief information commissioner Wajahat Habibullah will help the two lawyers in this task.
"Right to protest is a fundamental right. What is the alternative area they can continue the protests without blocking the road?" the Supreme Court said.
To this, the Delhi Police's lawyer replied, "They can choose a place."
#BREAKING

Supreme Court asks Wajahat Habibulla if he is willing to speak with the #ShaheenBagh protesters so that roads aren't blocked.

Wajahat Habibullah has moved the court in SUPPORT of #ShaheenBagh.

3/N

— Saahil Murli Menghani (@saahilmenghani) February 17, 2020
With the help of the mediators, the Apex Court will try to persuade the protesters to move to another location. The protesters are standing up against CAA at Shaheen Bagh.
Also read: Mother Whose Infant Died From Cold Rejoins Shaheen Bagh Protest
Commuters who were earlier using this South Delhi stretch are the ones facing difficulties on a daily basis. They say the barricades put up by the police around Shaheen Bagh have made their daily commute longer and tiresome. Some businesses are running into losses due to the roadblocks have reportedly complained to the government.
#BREAKING.

Hearing to END #ShaheenBagh protest begins in Supreme Court. Will put live updates here.

In opening remarks, SC says, "Democracy is about expression of views but there are lines and BOUNDARIES to it"

1/N

— Saahil Murli Menghani (@saahilmenghani) February 17, 2020
"There are lines and boundaries. You want to protest. No problem. But tomorrow another section of society may hold protests in another area... There must be some method so that traffic flow is free," the Supreme Court said. "Our concern is if everyone starts blocking roads, where will people go?"
"Give us some time, we will do it," the lawyer said.
Also read: Shaheen Bagh's Gul Bano Protests For The Secular India She Grew Up In
The main reason for the top court to appoint the mediators now is that the Delhi Police alleged that the protesters (who are mostly women) are "keeping children in the front as a shield". "We want to solve this issue. If nothing works out, we will leave it to the authorities. But we are hopeful for a solution," the court said.
The court also said, "It is very important that people are allowed to express their grievance. Judicial review is there but people have the right to protest against the legislation. Opinion formation takes place when there is a protest. Every right has to be coupled with responsibility. You have a right to protest but there is a larger issue of competing interests."
Earlier, Bhim Army chief Chandrashekhar Azad and Habibullah also have filed a petition requesting no police brutality if Shaheen Bagh is to be shifted. They moved the Supreme Court in support of the citizens and their rights to protest. Their joint petition came after a petition filed by advocate Amit Sahni seeking an action to forcibly remove the peaceful protesters. Sahni demanded the protests have been a huge disturbance to the lives of ordinary commuters.
Also Read: We know what we're protesting against: Young women of Shaheen Bagh
Picture credit: Indian Express