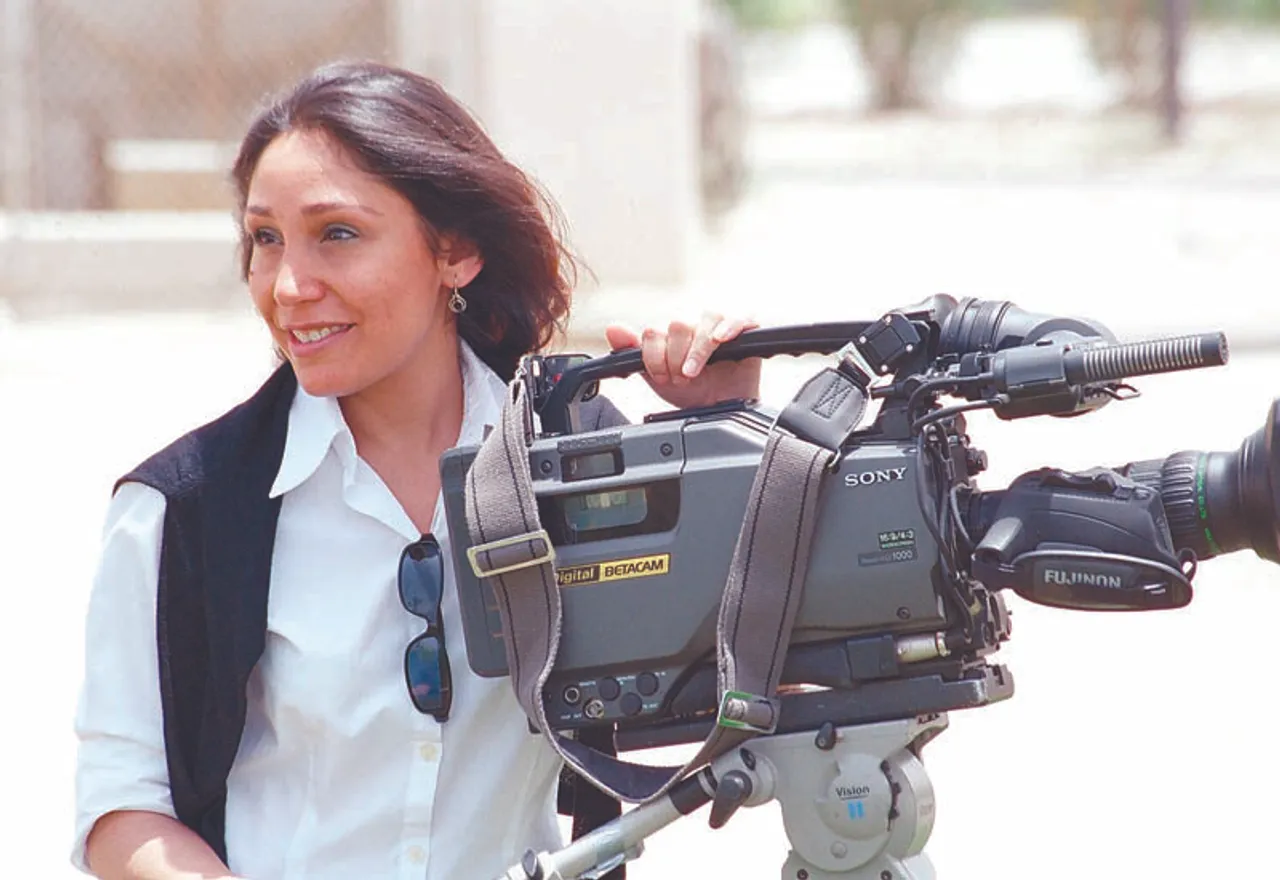 In a land that is still a kingdom, that is as skeptical about films as it about letting their women watch films, let alone make them, Haifaa al-Mansour attempted a fatal feat, for the love of art and freedom. Saudi's first ever woman film-maker, director of award-winning "Wadjda," a story about a school-girl who just wants to ride a bike, quenches our curiosity over how she pulled this off and lived to tell the glorious tale.
"Saudi Arabia is not used to film, it's a new thing in the kingdom. There aren't any other female directors, and society is segregated, so whenever we were filming outside, I had to be in a van and talk to the actors on walkie-talkies or mobile phones. It was difficult, because as a director you want to be there for the actors and stage everything, give feedback. But it made me try harder and it worked out in the end. It's important not to stop at obstacles," she said to Weforum Agenda
The topic of her film, the screenplay, which would be utterly usual anywhere else in the world, was considered radical, even blasphemous in Saudi. Yet, she shot the entire film on the streets of Riyadh, without `kicking up the slightest bit of hullabaloo. Instead of adopting rebellious tactics to get around, she tried her best to meet her restrictive audience halfway.
For instance, she chose to weave a story around a girl, not a woman. Girls have a better degree of freedom. "It's sometimes more acceptable to tell it through the eyes of a child, an innocent person."
"A lot of conservatives see film and images as corrupt, and forbidden by religion. But in some neighborhoods where we filmed, people were really kind and excited, while in others people became angry and even started kicking us out."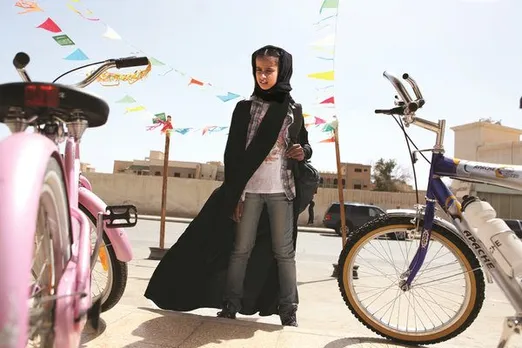 Haifaa al-Mansour's film "Wadjda"."
Picture By: NY Times
As for scenes involving the mother, an older woman, they shot in cars or outside her house. "I respect that, and maybe they will become more tolerant when they see the film and its message."
There are no film theatres in Saudi Arabia, thus depriving film makers of a market altogether. Thus right from financing to even shooting, everything was a challenge. –For their technical brawn, they co-produced it with Germany.
"We didn't have Saudis trained in film – cinematographers, sound technicians – so the technical collaboration was important as well as the funding."
" It's very important for Saudis to interact with other cultures, and for other cultures to learn from Saudis as well. By the first week, the Germans learned to relax and the Saudis stepped up and turned up on time"
Addressing the gathering of the most igneous minds at Davos, Al- Mansour seems optimistic about societal dynamics in Saudi, as well as the future of film there. She says, "I'd like the delegates to see the importance of art- it can touch people's hearts and make them open up.  In the Middle East, it's not just about political change. It's also about changing values, such as greater respect for women. But changing values is hard; it doesn't come with an overnight revolution.
Her film won a BAFTA 2014 nomination, and several other awards at film festivals around the world. And Al-Mansour has no intentions to stop. She's now working on her next: a film about women chasing their dreams. More glory to her!
Original: Weforum Agenda
The Skinny>