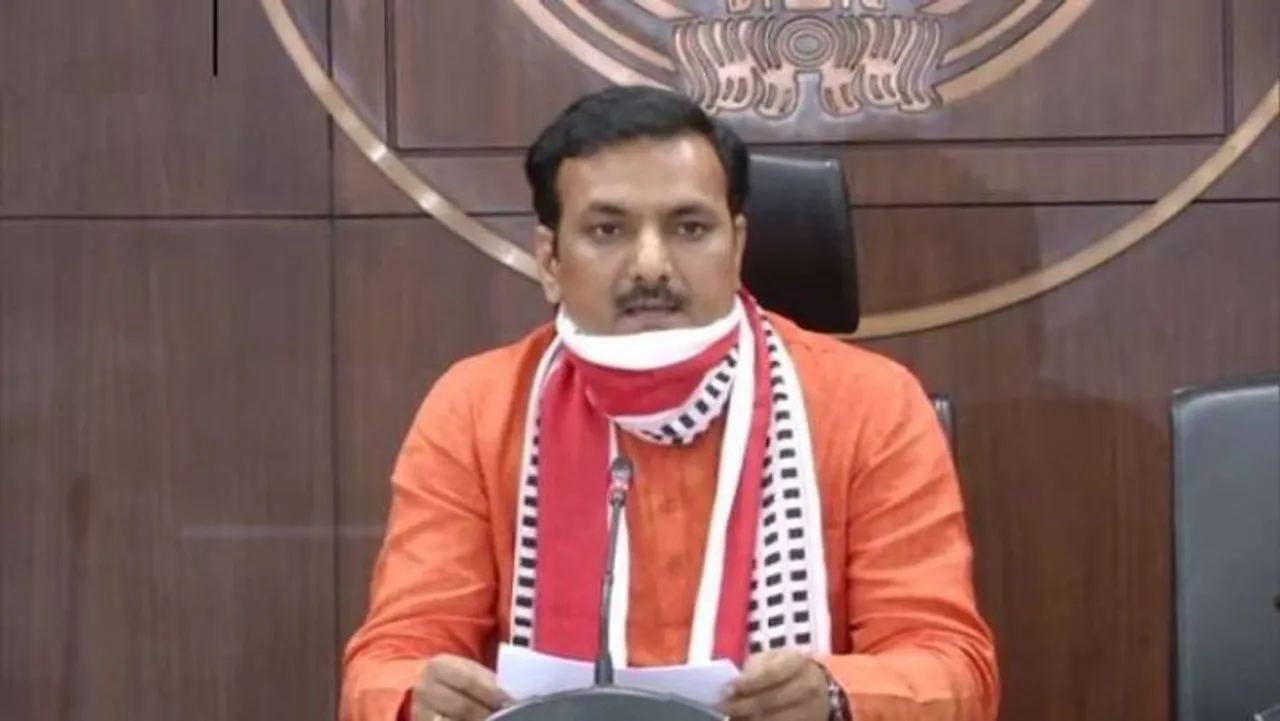 Uttar Pradesh's Primary Education Minister Dr Satish Chandra Dwivedi has now permitted all teachers, instructors, and shikshamitra of Basic Shiksha Parishad to work from home till May 20.
The same also applies to teachers of Kasturba Gandhi Balika Vidyalaya. This announcement was made on the basis of the current COVID-19 situation in the country. He made this announcement on his official Twitter handle.
कोविड-19 की वर्तमान परिस्थितियों को देखते हुए अब 20 मई 2021 तक बेसिक शिक्षा परिषद के सभी शिक्षकों, शिक्षामित्रों, अनुदेशकों तथा कस्तूरबा गांधी बालिका विद्यालय की शिक्षिकाओं को घर से कार्य करने (Work From Home) की अनुमति होगी। pic.twitter.com/iVyHRNeNim

— Dr Satish Dwivedi (@drdwivedisatish) April 29, 2021
Earlier, Dr Satish Chandra Dwivedi opened up on the reported death of 135 teachers who were on poll duty in Uttar Pradesh. On Tuesday, the Allahabad High Court issued notices to the Uttar Pradesh State Election Commission (UPSEC) and asked them why they failed to adhere to COVID-19 guidelines during multiple phases of panchayat elections.
Justices Siddhartha Varma and Ajit Kumar further ordered the UPSEC to adhere to the COVID-19 measures for the remaining phases of the Panchayat elections. Separate letters were also written to Uttar Pradesh Chief Minister Yogi Adityanath, by the unions representing teachers in UP. They appealed that the vote-counting scheduled for May 2 be shelved. Some of them even demanded the cancellation of voting for the last phase of rural polls.
Besides this, these unions have also demanded a compensation of Rs 50 lakh for the victims' families. They also added that over 400 family members of the teachers who came in contact also died.
"Election is not conducted by the basic education department. The Election Commission holds it. I cannot comment on the unions' announcement of a boycott. Their memorandum of demands has been given to the chief minister and a decision will be taken by him," said Dr Satish Chandra Dwivedi.
Dr Satish Chandra Dwivedi Asks MLA Fund To Donate Necessary Equipment
Recently, Dr Satish Chandra Dwivedi had asked the MLA Fund to purchase all the necessary equipment required for protecting people who have been re-infected with COVID-19. This for people in the Siddharthnagar district.
आज मैंने विधायक निधि से गृह जनपद सिद्धार्थनगर में कोविड-19 महामारी के पुनः बढ़ते संक्रमण से प्रभावित जनपद वासियों के जीवन की रक्षा के लिए आवश्यक उपकरणों की खरीद के लिए ₹ 25 लाख तक खर्च करने की संस्तुति दी है।
आवश्यकता पड़ने पर और भी धनराशि उपलब्ध कराने के लिए तत्पर हूं pic.twitter.com/AmiUeWEKJf

— Dr Satish Dwivedi (@drdwivedisatish) April 27, 2021