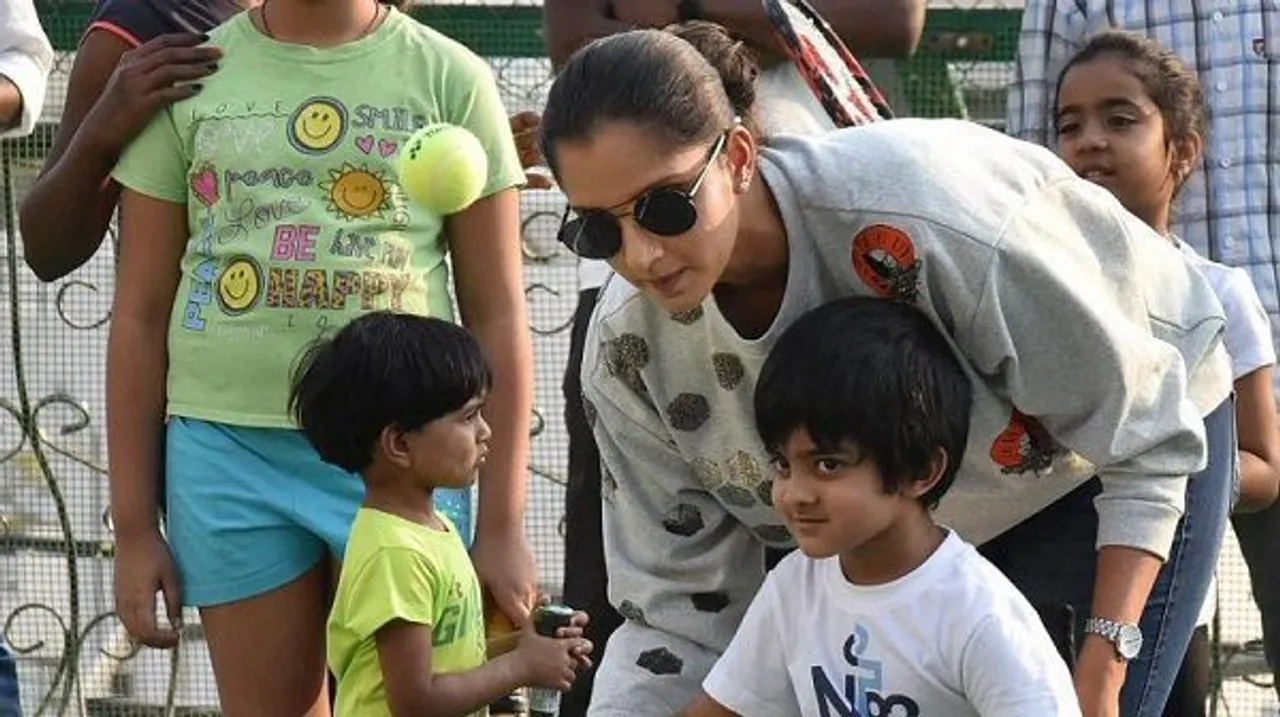 Tennis star and World No.1 in women's doubles Sania Mirza on Monday inaugurated the SMTA Grassroot Level Academy in Hyderabad for children aged 3 to 4 years.
The tennis court is located at the Jubilee Road in Hyderabad, the ace shuttler's home city.
Mirza has practised at the Synthetic court for years in her childhood, so inaugurating a children's tennis court must have been a nostalgic scene for her. When she was in the under-10 category, she used to train at her 'home court' in Panjagutta with her father Imran Mirza.
This is the second time Mirza has launched something like this to promote tennis in the country. The first was when she started the Sania Mirza Tennis Academy back in 2013.
ALSO READ: Sania Mirza Wins Brisbane Women's Doubles Title, But Slips In Rank
"As a tennis player, I had a lot of difficulties to know what to do and where to go as a child and knowing how much to practise. Our goal as a family has always been to try and help in whatever way is possible and that's what we have tried to do at Sania Mirza Tennis Academy," Mirza told reporters.
"This is the idea of my mom (Nasima Mirza) and aunt Noshin. And it is essentially not to teach the children in this age group about forehand or backhand, but just to give them a feel of the racket, have fun and develop fascination for the sport," the six-time Grand Slam winner said, as reported by The Hindu.
She added, "I will be there watching them play and interacting, too, to share my experiences with them --all as part of the mission of the Mirzas to unearth another Mahesh, Leander, or even Sania."
The academy is right next to Mirza's house and so she hopes to give her time here whenever she comes to the city.
The major attraction for the young kids at this tennis court would be the soft colourful ball with which they will be playing.
The inauguration ceremony was graced by Yadav Reddy, MLC, and A. Dinakar Babu, vice-chairman and managing director, Sports Authority of Telangana State, who came as the guest of honour.
Picture credit- Deccan Chronicle