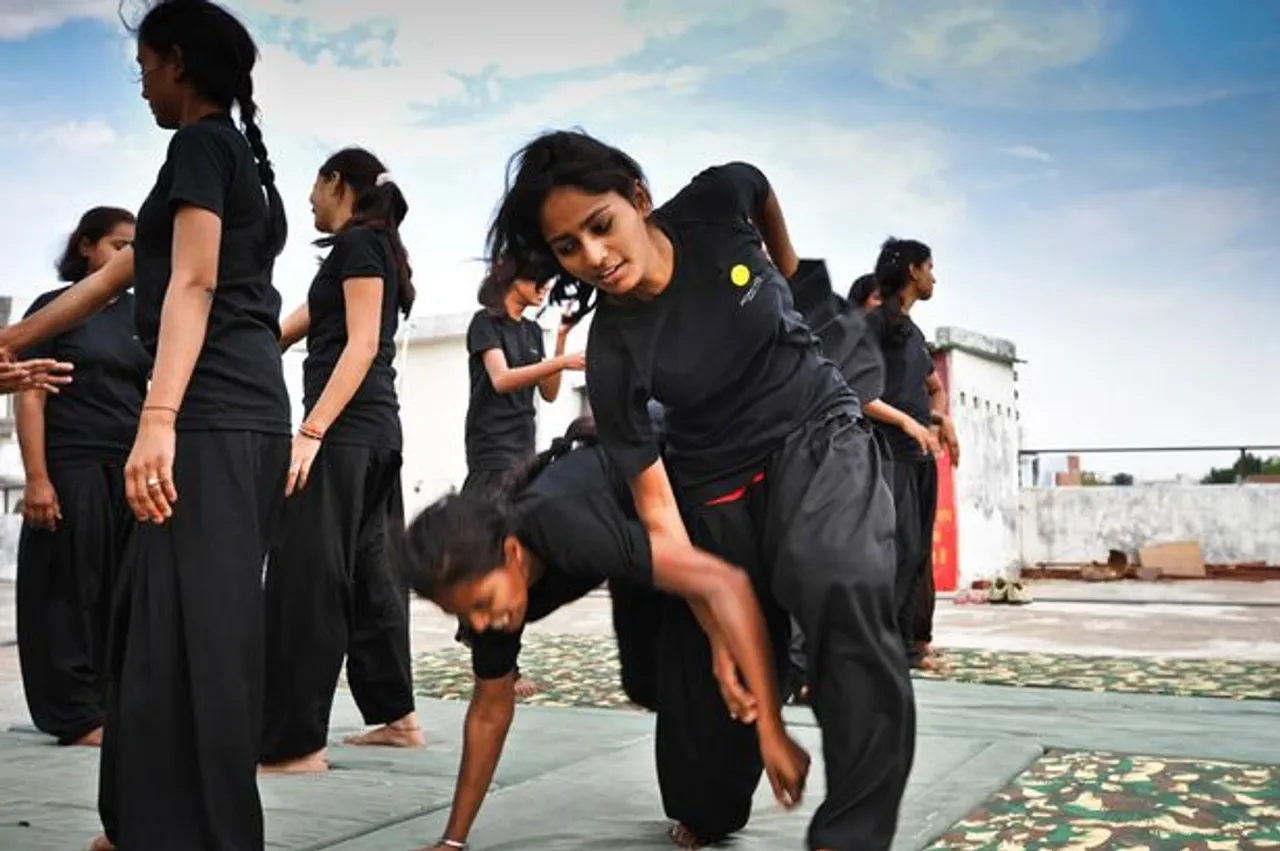 The fact that Delhi is not the safest place for women in well known. And so it' only logical that one prepares oneself to face dangers. A step forward has been taken in Noida on Friday, as the principals of schools from Noida and District Manager of Gautam Budh Nagar, N.P Singh held a meeting on Friday in Noida Sector-27 to come to a solution. It was decided that girls will be trained in Martial Arts to defend themselves in moments of distress.
Today's children are tomorrow's citizens and unless they are strong and empowered, India cannot be a super power. I have requested principals of all schools and colleges to regularly train girls," Singh said to Hindustan Times.
Singh also talked about the importance of awareness among girls about their own constitutional rights.
Also read: Kolkata girl beats up potential rapist, women we need to learn how to do the same!
"There are many laws and acts that have being introduced to safeguard women. The district administration will collect information about all such laws and acts and prepare a booklet to distribute them among girl students," Singh said.
The 20 principals who attended the meeting from various schools have readily agreed to this decision of the DM. They also feel that self defence training is utmost important for young girls.
One of the self defence training organisations, Seido Karate India has been working actively in Noida. It organises corporate workshops and workshops in schools to train all kinds of people. One of the Chief Instructor, Rahul Aggarwal told SheThePeople.TV, "Self defence training like Martial Arts is not just for self defence but it also instils confidence in women and girls. Once they learn few techniques which can be used in times to defend themselves, they also become confident enough to move around freely and have this thing in mind that in times of need they know what they have to do."
Also read: Girls are shy of reporting sexual crimes in India: But why?
Martial arts is a great tool to have for young girls in India. Its significance has been reiterated time and again by various leaders. I remember Dalai Lama once giving it as a message to young girls in India to learn martial arts like Karate for their own benefit and safety. He said that education and awareness will also help them understand their rights and will help them stand against sexual crimes that are so rampant here.
Feature Image Credit: Mirror