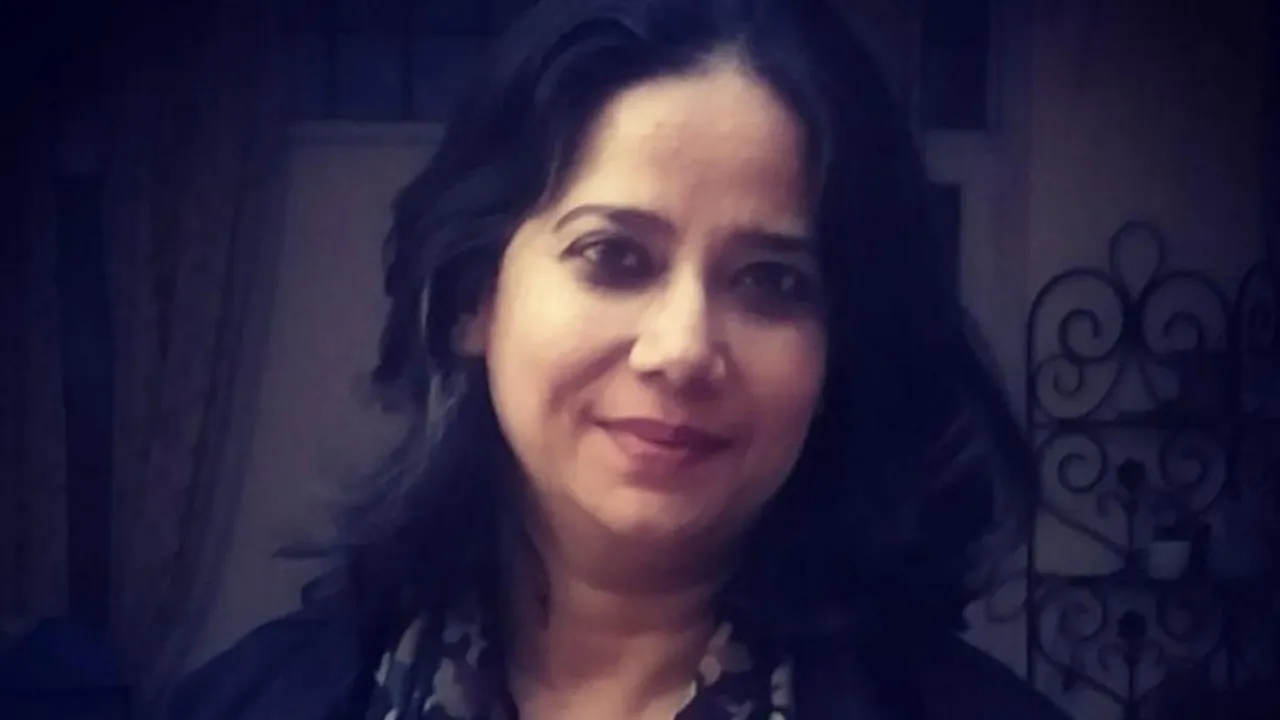 Congress media spokesperson, Sadaf Jafar, who is also a teacher, social activist and an actor, has been beaten up and arrested by UP police during the anti-citizenship amendment act (Anti-CAA) protests in Lucknow's Parivartan Chowk on Thursday. Of the 200 people arrested, Jafar was the only woman.  Her arrest was also caught on camera where she was seen expressing shock as a policewoman comes to arrest her. "What have we done? Why are you arresting me? Why didn't you arrest the people who were pelting stones? How can you arrest me?" Sadaf asked the woman cop when she was picked up.
In another video, Jafar was asking the police to stop those who are pelting stones. "Why are not you stopping them? Why are you standing and watching the show and not nabbing them? What is the use of your helmets?" she is heard saying.
Also read: They Can Break Our Bones Not Our Spirit: Jamia Protests Again
Before her arrest, Jafar had posted two videos on her Facebook page through which she was documenting the protests happening in Lucknow. An FIR has been filed against the violence in Hazratganj Police Station which includes Sadaf Jafar, advocate Mohammad Shoaib, president of Rihai Manch, and social activist Deepak Kabir. Reports say that those arrested have been charged under the Indian Penal Code (IPC) sections 147 (charges of rioting), 148 (charges of rioting with a deadly weapon), 152 (assaulting a public servant), 307 (attempt to murder), 323 (violently causing harm), 506 (criminal intimidation), 435 (mischief by fire or explosive substance), 436 (mischief by fire or explosive substance with the intention to destroy a house) and 120B (being party to a criminal conspiracy), all non-bailable offences. Their family members were not allowed to meet them for more than 10 minutes.
Jafar's sister Naheed Varma told media that her sister wasn't creating violence as she was unarmed. "In the video clips, Sadaf can be heard telling cops to nab those pelting stones while she (Sadaf) was being abused by the male cops and later a women cop caught her hand and took her into custody. Everything was caught on camera."
Varma also took to Facebook and wrote a post related to the Jafar's arrest. "My sister Sadaf was arrested on December 19 from Parivartan Chowk. Totally uncalled for and cowardly action of the police! They have slapped charges like sabotage and attempt to murder on her while she was reporting live on how police were complicit in the sabotage at the dharna point," she wrote.
"None of us were informed or apparently allowed to talk to her family. The children are in panic and so are we! Please pray for her early release," her Facebook post reads.
SHO of Hazratganj police station DP Kushwaha said, "Sadaf was arrested along with other violent protesters near Parivartan Chowk by our police team. She has been sent to jail. We have sufficient video evidence of her involvement in the protest on December 19. She can appeal against her arrest in court."
Also read: CAA Protests: Bengaluru Women Form Human Chain Protecting Men
"Why are not you stopping them? Why are you standing and watching the show and not nabbing them? What is the use of your helmets?"
Jafar was part of Mira Nair's film 'A Suitable Boy' and so Nair also came out in support of her. She took to Twitter to denounce her arrest. "This is our India now – Appalling: our #SuitableBoy actress, Sadaf Jafar, beaten and jailed for peaceful protest in Lucknow! Join me in demanding her release," Nair tweeted. Congress leader Priyanka Gandhi Vadra is supporting Jafar.
हमारी महिला कार्यकर्ता सदफ ज़फ़र पुलिस को बता रही थीं कि उपद्रवियों को पकड़ो और उन्हें यूपी पुलिस ने बुरी तरह से मारा पीटा व गिरफ्तार कर लिया। वह दो छोटे-छोटे बच्चों की मां हैं। ये सरासर ज्यादती है। इस तरह का दमन एकदम नहीं चलेगा।https://t.co/ydS8uYuosM

— Priyanka Gandhi Vadra (@priyankagandhi) December 22, 2019
Picture credit: India Today