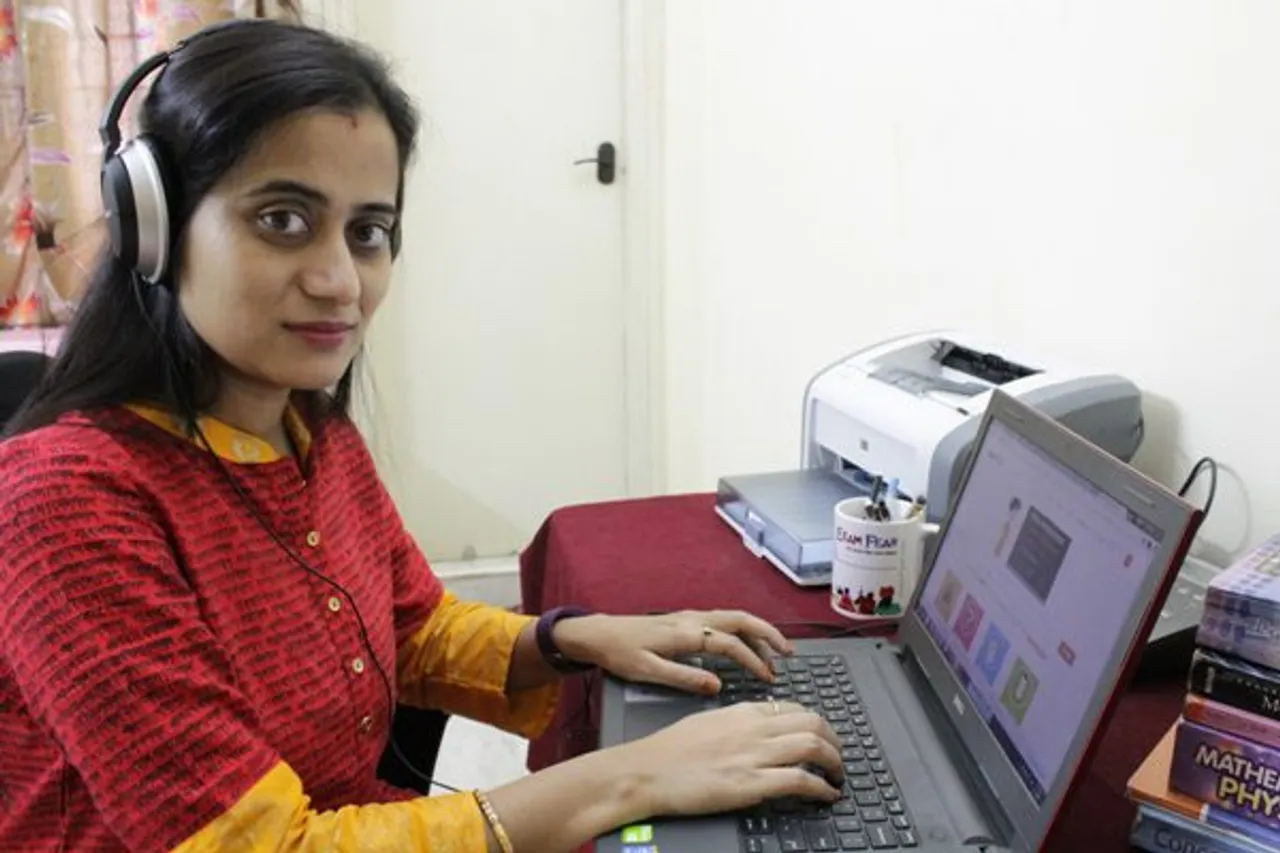 Does your son grapple with his mathematical concepts? Do the laws of Physics puzzle him? Roshni Mukherjee, a passionate educator from Bengaluru,  has found a solution of this problem by launching a website -- Examfear.com -- to help students understand the concepts of Maths, Chemistry, Physics and Biology.
"I was working as a Quality Analyst in the IT industry when my interest drifted towards the education sector," she says about how she got the idea.
"I was very passionate about teaching and could sense a huge scope of improvement in the teaching methods. Lack of good teachers and good schools in small villages and towns prompted me to create online videos which would help me in reaching the masses."
"Examfear is focused currently on videos for students of class VI-XII. There are more than 5200 videos, 7,000 questions with answers, 2,000+ test series that exist on the platform," says Roshni who started the website in 2011.
But getting here had her share of struggle. "Quitting my lucrative job was a difficult decision. I knew my financial independence will be gone, but my will to succeed and revamp the education system by doing my bit kept me going. There were people mocking at me as they thought that I was investing my energy and time in something very monotonous. None of that deterred me. Now, I can proudly say that I have a team of around 10 people who believe in my vision as much as I do. Different team members work on different modules of the website. Some are also involved in video shooting & editing "
Her first few videos garnered a lot of support and appreciation from the masses. She reminisces, "Soon after the first few videos were uploaded, my channel was flooded with appreciation from students, parents and teachers across the world. I was overwhelmed by the response."
Here are some of the responses:
Akashdeep Das

Thanks a lot examfear. I thought I was about to fail this year. I'm from a region where we can't find education or educators. Thanks a lot, I was about to ruin my class 12 results but you people saved me! 

Sidharth Sonker

You boosted my knowledge in science. Honestly i have never been so good at science skill but now it seems the sorrow is gone away..thanks

Haneen Idrees 
You're a life saver Ma'am. We are CBSE students in Saudi Arabia, we don't have proper faculty and are literally just helpless. Or i guess were, your explanations are truly very interesting and are more clear and concise than most of the classes I've actually been in. If you're reading this, please know there are students who need your knowledge and keep on educating us. Have a good day and may Allah bless you team examfear.
Roshni follows a 4-step learning process for the convenience of her students. There are videos to understand a topic, asking questions, referring to notes and finally taking a test to evaluate the student's understanding of the concept.
Roshni's endeavour to provide quality education has not gone unnoticed by the government. She was the recipient of The 100 Women Achievers Award by Ministry Of Women And Child Development. She was also invited as a TEDx speaker in March, 2016.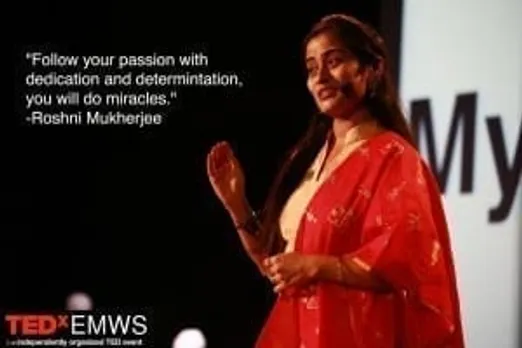 Roshni plans to create a lot of practical videos which would guide students to perform experiments of science. She will be including counselling videos to help children shape their career. In a country where girls are discouraged from getting educated, Roshni is a shining example of what an educated woman can achieve.
Also Read: Pilot To Champion For Children's Education Story Of Capt. Indrani Singh
Charvi Is An Intern With SheThePeople.TV