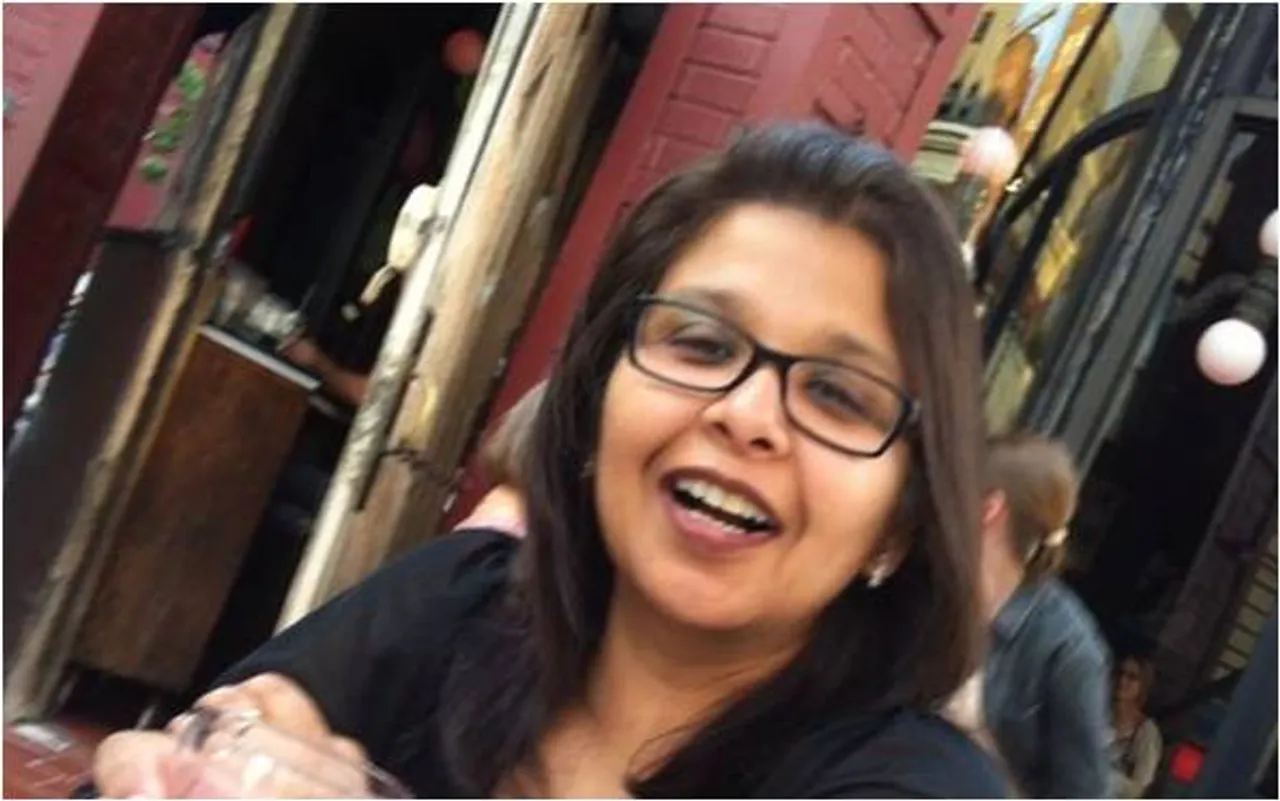 A NIFT graduate from Delhi, Roopali Srivastava was inspired by the idea of giving back to society when she started Greenkins. Greenkins is a lifestyle store which offers alternatives to the usual commercial products that are safer and sustainable without compromising on aesthetics. She literally mulled over the idea and lived with it for about a year, before deciding to take the plunge of entrepreneurship. Being the mother of a little girl, Roopali's Greenkins is the culmination of her passion for fashion and design and love for her daughter, which is why Greenkins is high on selling kids' products.
It was while working for Marks and Spencers, the multinational luxury clothing brand, that Roopali got this idea of creating sustainable products. "M&S has a sustainability program called Plan A and that was the initial catalyst for the venture. Once the idea took seed, it really became about giving shape and form to it," says Roopali.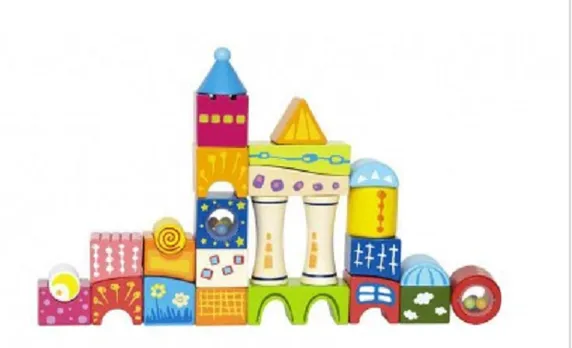 Eco-friendly Building Block Set (Pic by Greenkins)
This is what Roopali has to say about Greenkins:
Most of us care, not just about our own well-being, but also want to do the right and responsible thing for the planet, for our environment. But, to research on making the right choices, read the fine print and find sustainable alternatives, is hard work, especially in these busy times. The Delhi-based Greenkins takes the hard work out and fun back in making safe, ethical, sustainable and eco-sensitive choices. At the end of the day, making sustainable choices is about giving a better future to our children. Children, with their sensitive immune systems, are also most vulnerable to the ill effects of toxins in our food, chemicals and other harmful additives in toys and clothing. And so, we decided to focus on curating safe, healthy and fun products for children.
The Challenges
One of the biggest challenges has been the niche nature of the category. While the awareness is growing, the universe of people who are conscious consumers, who are willing to believe and act, is still small. The other challenge is to stand out and differentiate yourself in a cluttered e-commerce space dominated by players with deep pockets.
While there are plenty of developers, it is hard to find teams that understand design, in terms of aesthetic and creative sensibilities and also user experience, and can create genuinely engaging content. Perhaps I'm wrong, but that has certainly been my experience!
Starting up and running your ship is an entirely different ballgame
Failure and setbacks are intrinsic to any entrepreneurial journey. It is humbling, especially for those of us who have had successful careers prior to starting up because, in some ways, we don't expect to fail. But it is perhaps a clichéd thing to say, but failures, hardships and setbacks are great life experiences because they teach you so much – from the mundane like budgeting your own lifestyle expenses to the more profound lesson of dealing with everything life throws your way with equanimity and calm.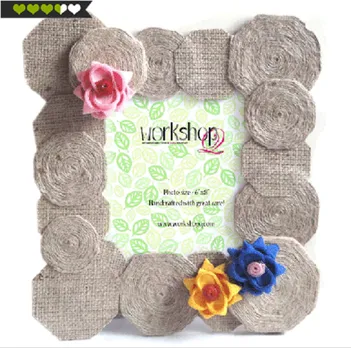 Eco-friendly Photo frame (Pic by Greenkins)
Sharing the load must become the new normal
I think it's about achieving a balance across all aspects of a fulfilling life – work, kids and family, friends, health, holidays, me-time. And it's true for everyone. I have no patience with men who always work late into the evenings or work through holidays or claim to be too busy to have time for their kids! Of course, it is a lot harder for a woman given her multiple responsibilities because, despite the support system of family, household help and a supportive husband, they are usually just that – a support, and the primary responsibilities of child care and running the household remain hers. And this needs to change. Sharing all responsibilities -- be it housework, kids' homework, family finances or caring for old parents -- must become the new normal instead of an exception.
Hacks to a successful business
Don't compromise on your high standards or settle for mediocrity or take the short cut which may sometimes seem like the more 'practical' thing to do. If you make a mistake, own up. We've made mistakes along the way, but have not shied away from admitting and learning from them. Respect your customers, because they are great folks just like you and me. Trust your instincts, they are what you brought you till here!