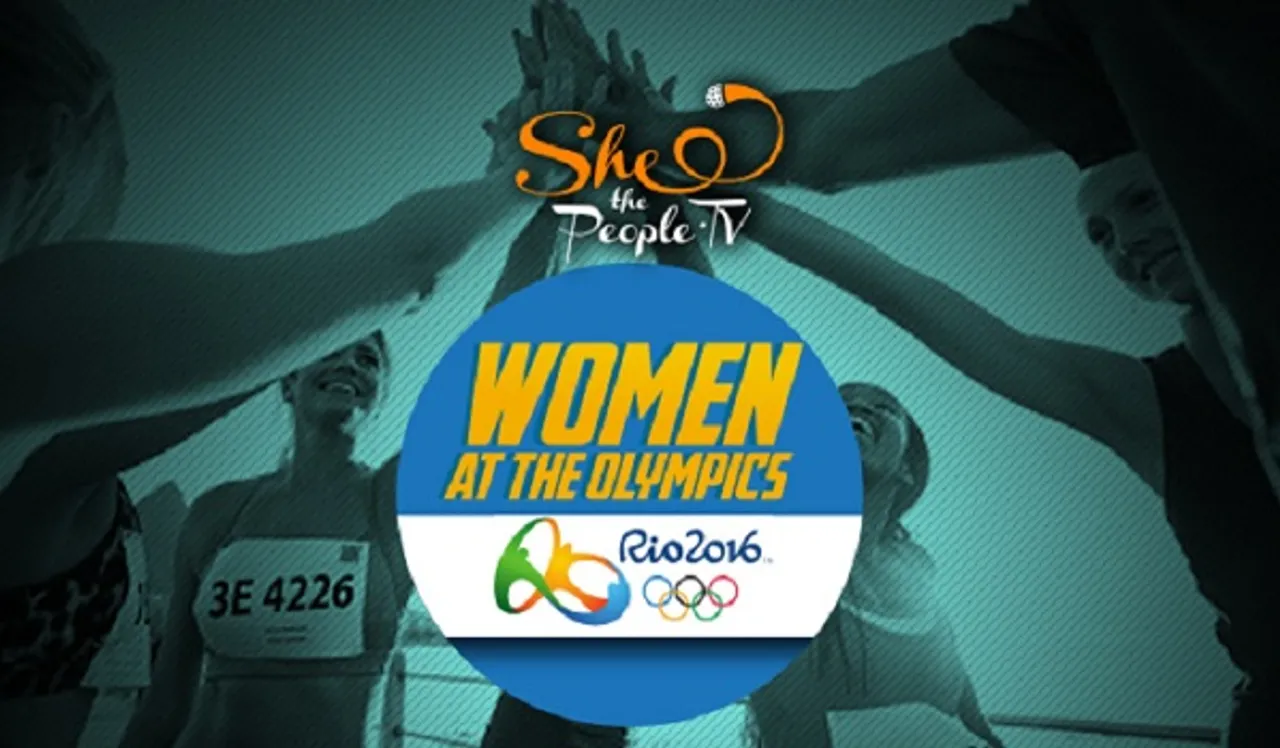 Coming from a humble background never stopped her from aiming high. A rickshaw driver's daughter, Deepika Kumari, the ace archer from Jharkhand, is a big bet for bringing home a medal this year at the Olympics. .
Also read:Making the cut: Indian women athletes​ to watch out for at the Rio Olympics
The journey to Rio for the 22-year-old archer wasn't an easy ride. But Deepika  was a determined sportswoman, and rumors are that she even used to practice with homemade bows and arrows aiming at the mangoes in an orchard near her home in pursuit of her dream, before she held professional equipment in her hands.
And as she gets ready to compete on the world stage, we get you some highlights from the life of this born fighter:
She had to spend a long time convincing her family about her passion for shooting, and Deepika finally got her first breakthrough back in 2005 when she managed to get admission into the Arjun Archery Academy, an institute which was set up by Meera Munda, the wife of the former Jharkhand Chief Minister, Arjun Munda.
The following year, she joined the Tata Archery Academy at Jamshedpur, which has produced many international archers. This was also the first time in her life she was exposed to proper archery equipment and uniforms along with a monthly stipend of Rs. 500, making her parents' job easier.
Deepika became the second Indian archer to win the Cadet World Archery Championship title after Palton Hansda,  back in 2009. At fifteen years of age, she won the 11th Youth World Archery Championship that was held in USA back in 2009.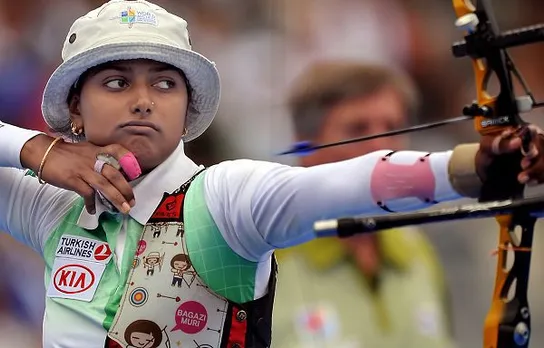 Aiming high: Deepika Kumari ( Picture Credit: Mediatimez.com)
Her moment of glory came when she won the gold medal in the women's individual recurve event at the 2010 Commonwealth Games held in New Delhi. For this accomplishment, the archer was awarded 'The Outstanding Performance at CWG (Female) Award'.
She added another feather in her cap by winning gold at the Archery World Cup in the individual recurve at Antalya in Turkey in May 2012.
Another high point was when in 2012 she climbed to Number 1 in the world rankings, even though her outing at the London Olympic that year did not fetch any medal. The same year she was honoured with the Arjuna Award – India's second highest sporting award.
Read more from our Rio series here