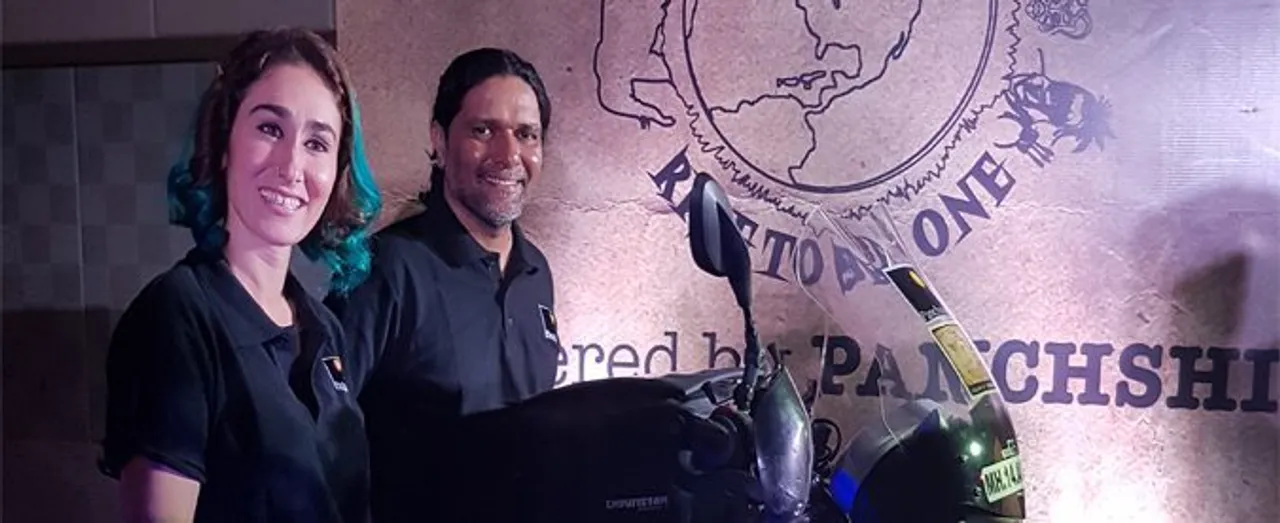 Passion for speed and biking is often associated with machismo. But Dr Maral Yazarloo is a woman who can shut these stereotypes. Along with Pankaj Trivedi, a photographer and fellow biker, she has embarked upon the journey "Ride to be One", which commenced on March 15, 2017. They will be travelling for about a year and a half across seven continents, which covers approximately more than 50 countries. Covering the seven continents on the bike will make the duo the second in the world to attempt the feat.
Also Read About The Biker Women Of India 
Iran-born Dr Maral Yazarloo has lived in places across the globe and presently calls India her home. Growing up, she performed well in academics, sports and art. This perhaps hints at the illustrious career she leads today, with a PhD in Marketing, and a successful corporate career, she leads Retail -Marketing at Panchshil Realty. Balancing her corporate career with an artistic streak, she has showcased her paintings at five exhibitions on ceramic and canvas in Iran and India. She studied Design in Milan and went on to follow her bliss, thus creating the brand "Maral Yazarloo'' which was launched in Paris and thereafter successfully show cased in Rome, London and Dubai.
"We are not born to drown ourselves with work & get adopted to city life. This kills all our feelings and emotions!" https://t.co/cvUSauF6Is pic.twitter.com/lHYevRnoYg

— Ride To Be One (@ridetobeone) March 16, 2017
With a passion for travel and biking, Maral has backpacked across 67 countries around the world. She has also biked solo from Italy to the Alps. She has been aptly called "Queen of Super bikes" in India and has founded the first ladies superbike club in India ''Lady Riders of India". She is the First lady owner of Ducati and BMW GS in India.
"Ride to be One" also has Pankaj Trivedi, an avid photographer traveler & biker.
Here 2 very strong sides of me. #Biker & #FashionDesigner.love them equally! #ladyridersofindia #iraniandesigner pic.twitter.com/USm0MW5Zyf

— Maral Yazarloo (@maralyazarloo) July 4, 2016
The Goal
"Whilst covering various countries, we will be marking the number of tribes in each country that are slowly diminishing. We are going to be spending time with the different tribes and understand and document their food and culture, design of their clothes and accessories, the structure of their huts, and understand the reason behind their beliefs" said the two riders.
Route Details: Their Route covers the continents of Asia, Europe, Australia, Africa, and North & South America. They are also thinking of including the Road of Bones as a part of the route to be taken. Road of Bones is known to be the most challenging route for any biker in the world.
Gazal S Is An Intern With SheThePeople.TV