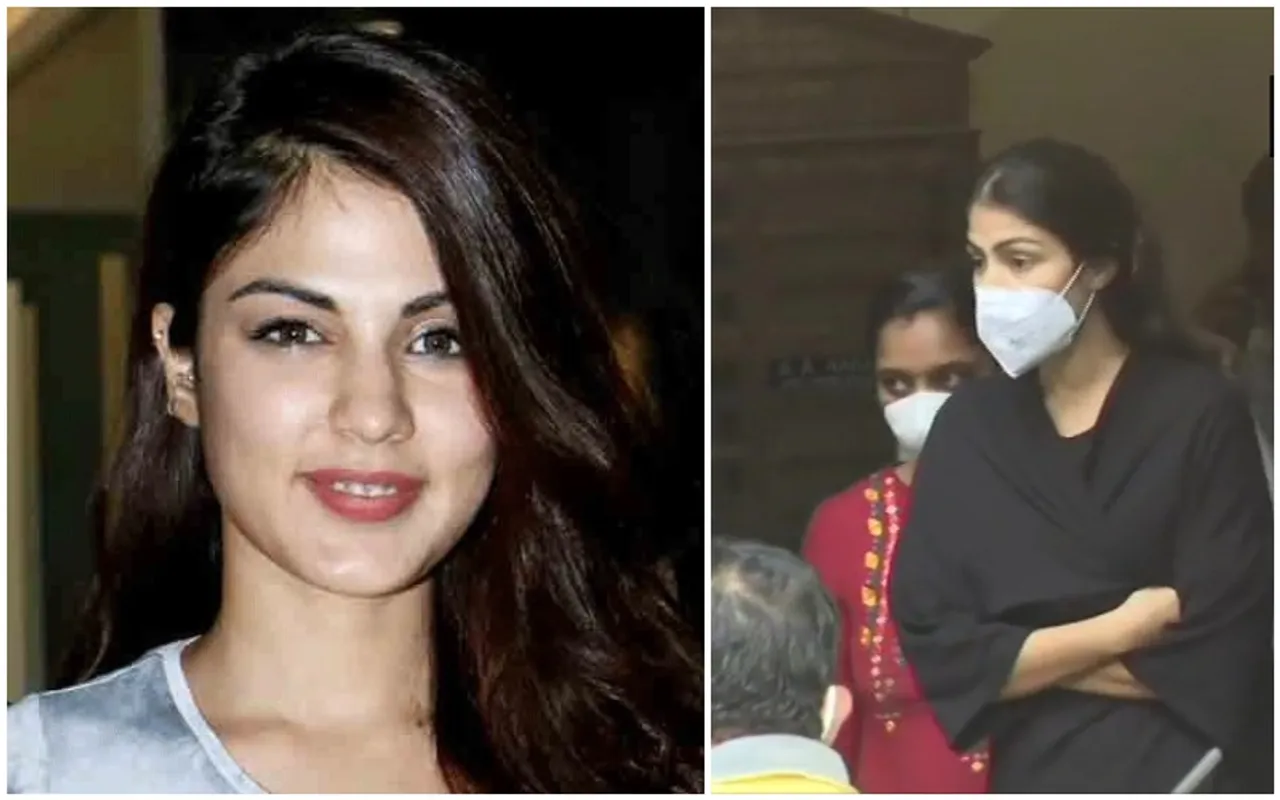 Rhea Chakraborty NCB Chargesheet: The Narcotics Control Bureau (NCB) filed a chargesheet against 33 people which also includes Rhea Chakraborty and brother Showik.
The two are alleged of enabling late actor Sushant Singh Rajput to use drugs. Chakaraborty's lawyer claimed that the entire amount recovered by the narcotics department is nothing compared to what the agency recovered in a single raid.
Satish Manishinde hit back at the NCB chargesheet against Rhea Chakraborty and said, "The 12000-page charge was expected. All efforts of NCB have been directed towards Rhea Chakraborty to somehow rope her in. The entire amount of "Narcotic Substances" "recovered" against 33 accused are nothing compared to what even a constable in Mumbai police or narcotics cell or the airport customs or other agencies recover from one raid or trap."
He further alleged that the agency hardly has any evidence against the individuals who were called during the investigations. He said that the entire NCB is " engaged in unearthing drug angle in Bollywood". Manishinde added, "I wonder why. Either the allegations were false or only God knows the truth."
Manishinde went on to call the chargesheet filed by NCB a "damp squib" on the foundation of inadmissible evidence and statements which were recorded under section 67 of the NDPS Act even after the Supreme Court judgement in the Toofan Singh Case.
Under section 67 of the Narcotic Drugs and Psychotropic Substance Act, an authorised officer can call upon any individual for information regardless of them being charged with the crime. Rhea Chakraborty had also been called about before she was charged. Manishinder claimed that the case against her has no substance. He stated that even the High Court did not find any evidence during. He added," We will have the last laugh. Satya Mev Jayate".
The NCB has filed an 11,700-page long chargesheet in which they have claimed a packet of marijuana being delivered to Sushant Singh Rajput's home in Santacruz where Rhea also used to live in 2019. As the officials have claimed that Rhea toom the delivery so she facilitated Sushant. According to NCB, Rhea made payments so it makes her an active member of the drug deal.