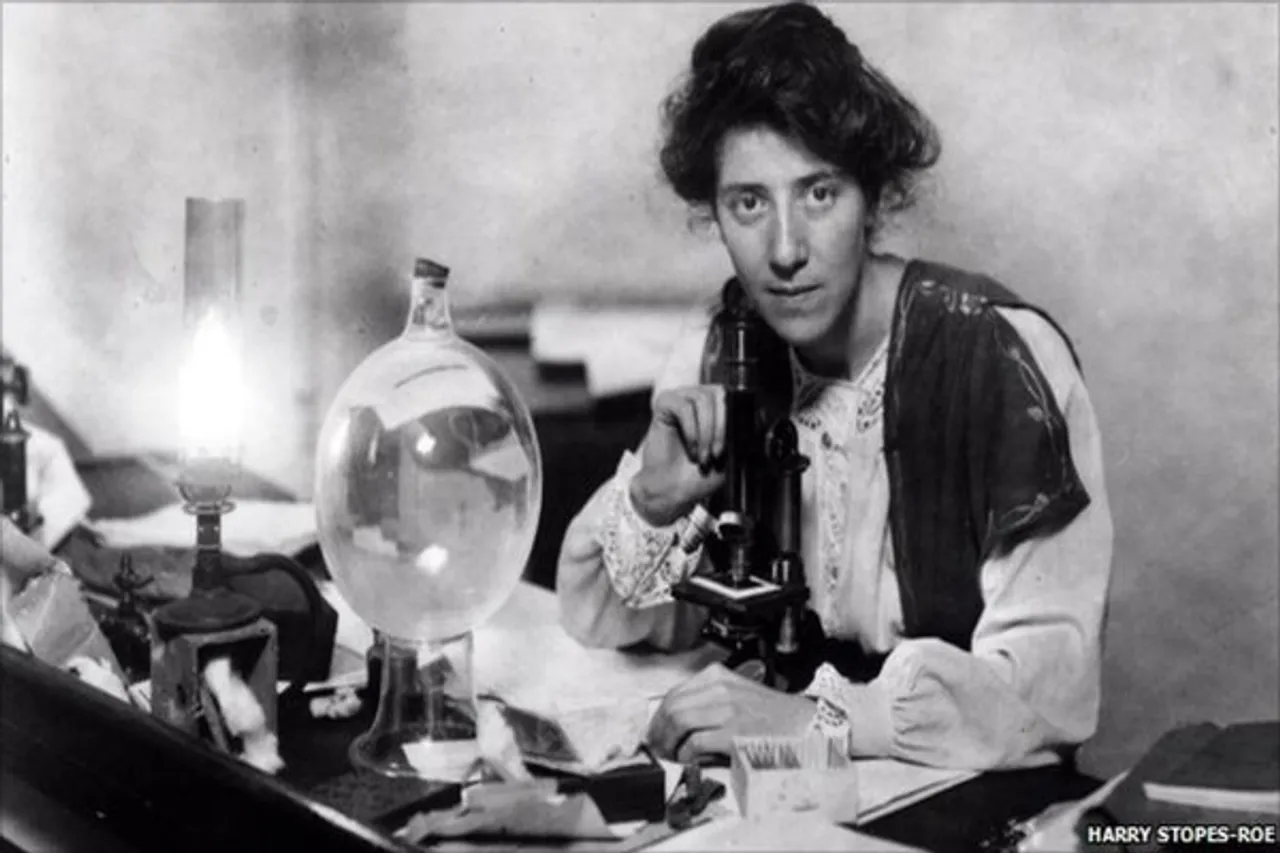 Marie Stopes was a British author, palaeobotanist ( person studying the fossil plants) and was also a campaigner for women's rights. She was born on October 15, 1880 in Edinburg. Her full name is Marie Charlotte Carmichael Stopes. Marie wrote an influential and controversial sex manual called Married Love. She brought forward the subject of brith control. She publicly opposed abortion arguing that birth control is actually that is needed, making her a strong feminist voice of her times.
She was the first female academic on the faculty of the University of Manchester.
The women rights activist founded the first birth control clinic in Britain with contribution of her second husband, Humphrey Verdon Roe.
She is also known for her significant contributions to plant palaeontology and coal classification.
Also Read :- Meet The Woman Behind India's First Portal On Women's Legal Rights
Idea of Marriage, Motherhood
Marie was vocal about sex, contraceptions. Hence, during the time of her divorce with her first husband, she began to write a book about the way she thought marriages should work. After being published March 26, 1918, the book became instant success. Many readers wrote to Stopes for personal advice, which she happily endeavoured to give.
Later in her life, she published A Letter to Working Mothers on how to have healthy children and avoid weakening pregnancies, a condensed version of Wise Parenthood which was aimed at the poor. It was a 16-page pamphlet and was distributed to everyone free of charge.
The Marie Stopes International organisation
Her clinics continued to operate even after her death on October 2, 1958. However, in the early 1970s the clinics started facing financial difficulties. Hence, in the year 1976, Marie Stopes International was established a year later as an international non-governmental organisation(NGO) working on sexual and reproductive health. The global partnership took over responsibility for the main clinic, and in 1978 it began its work overseas in New Delhi, India. Since then the organisation has grown steadily; today it works in 37 countries, has 452 clinics and has offices in London, Brussels, Melbourne and in the US.
Khushi Gupta is an intern with SheThePeople.TV