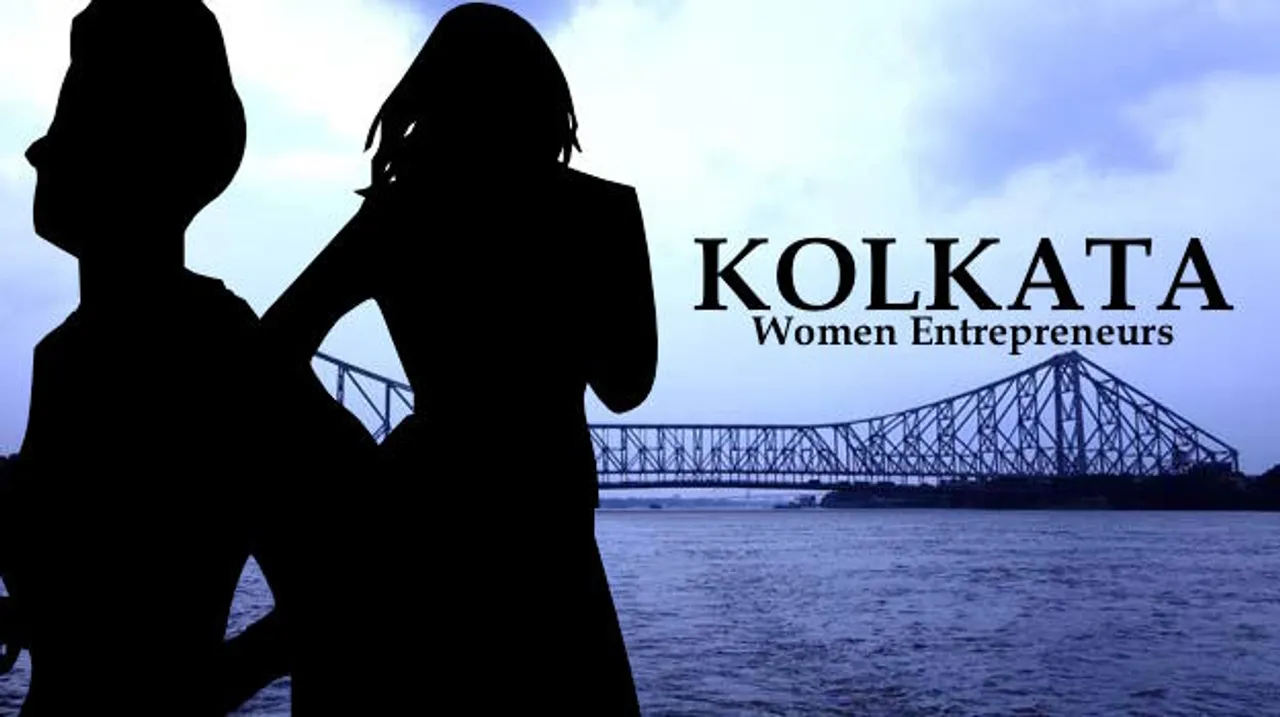 Women all over the world have always been seen as a financial responsibility. First they are their father's remit, then, after marriage, their husband's. However, given a chance and some drive, behind every man is a potential entrepreneur. Three women from Kolkata explain how.
Runu Dugar, chef and owner, Gourmet Rasoi
I got married at the age of 18, so I didn't complete my education. And when my children went out to study, I felt incomplete. Then my son complained that he never found nutritious, healthy and yummy food like he got at home. This saddened me. I wanted children everywhere to get a meal that reminded them of home. That's when I decided to start Gourmet Rasoi. We provide thalis and meals for one, as well as catering services for events.
At first, I operated out of my own house in Ballygunge, but due to our success I had to get an apartment in Salt Lake and operate from there.
And it's incredible how people have started recognising me for the work I do. One day, a lady at a movie theatre told me she orders awesome food from a place in Ballygunge. When I asked her where, she said: "Mrs Dugar." I smiled and said that was me!
Knowing I am 'someone' brings me great joy. It's been 16 years since I started this business. With no proper education, being where I am today, I feel truly blessed. Nothing is impossible.
Neha Singh, designer and entrepreneur
I completed my post-graduation from NIFT Kolkata in textile design and development. Having my own home furnishings line was pretty much the goal since day one.
I started my business from the garage in my house, with four machines. Over the years, homemakers have become more educated: they know what's trending, they want sophisticated lifestyles, and they want their homes to be as stylish as themselves.
But creating a sense of sophistication is tough. People spend a lot of money on the construction of their home, but prefer saving money on its beautification. They don't realise that home furnishings are like a full stop to a sentence; without it, their statement is incomplete.
As a designer, I know about the conceptual part of the job, but I faced a real blow when my master quit. Finding a substitute and getting the business back on track was challenging, but I overcame it and many other such hurdles along the way. The key is to never give up.
I've been running this business for nine years now, from four machines to 12. And as an entrepreneur, I have gained my individuality. It's great being known as Mrs Ravi Singh, or as Aarav and Srivardhan's mother, but it feels so good when I'm known as Mrs Neha Singh. I am somebody, I am Neha Singh.
Simran Kapur, entrepreneur, Crumbs Pastries
When I won the IIHM Youngchef Schools Competition in 2013, I thought that as much as I loved baking, if I chose this as a profession, I'd end up hating it. Going into a kitchen was not something I wanted to regret. That's why I chose to study mass communication at St Xaviers College.
But when a friend placed an order for a cake, it ignited a spark. Now I have my own little business and I make people happy with my food.
I'm just 21 years old, and so far, everything I know has been learned through recipe books, the internet and my grandmother. Being an entrepreneur at my age is empowering. The feeling you get when you stand on your own feet is amazing.
Our take? With a dream and some drive, you can be an entrepreneur too