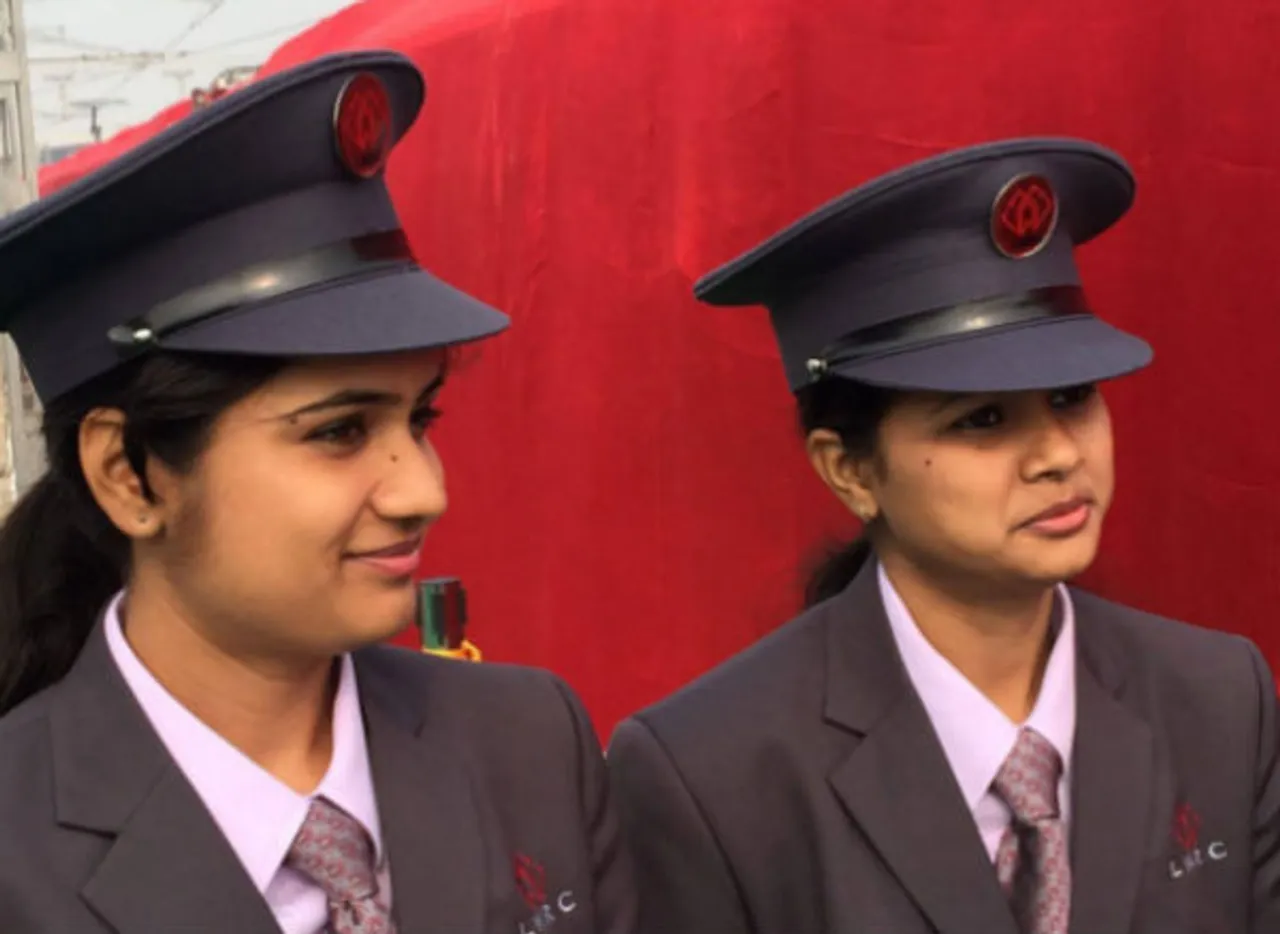 Two women pilots -- Pratibha and Prachi Sharma, who piloted the Lucknow Metro's first trials earlier this month -- have been awarded the prestigious Rani Laxmi Bai Bravery Award, 2016, by the Uttar Pradesh Government earlier this week, TOI reports.
Uttar Pradesh Chief Minister Akhilesh Yadav flagged off the Lucknow Metro's first trials on Kanpur Road on December 1 and recently felicitated the two women Metro station controllers-cum-train operators (SCs/TOs) who have broken into a profession that has always been considered as male-dominated.
Also Read: Runa Banerjee-led SEWA of Lucknow plans ecommerce foray
Both Pratibha and Prachi hail from Allahabad and are getting specially trained to operate the Metro.
Also Read: Success & education are not connected: Lucknow entrepreneur Anju Narain
The Lucknow Metro Rail Corporation (LMRC) is all praise for the women for their talent and said when female employees become part of such initiative, it's always an honour. The women had conducted a trial run of the Metro before it's ready for the public. The award comprises a certificate which was given to Pratibha and Prachi Sharma at a function organised in Lok Bhavan Auditorium, Vidhan Sabha Marg, Lucknow.
Also Read: Welcome move: Mosque in Lucknow opens doors for women on Eid
Kumar Keshav, Managing Director, LMRC, also lauded the girls for the step and wished them ultimate success in future. Elated at the grand honour bestowed on them by the government, both Pratibha and Praachi were an elated lot.
LMRC has recruited 20% women pilots for driving the Metro train.
Feature Image Credit: TOI
Join Us on https://www.facebook.com/SheThePeoplePage
Follow Us on https://twitter.com/SheThePeopleTV