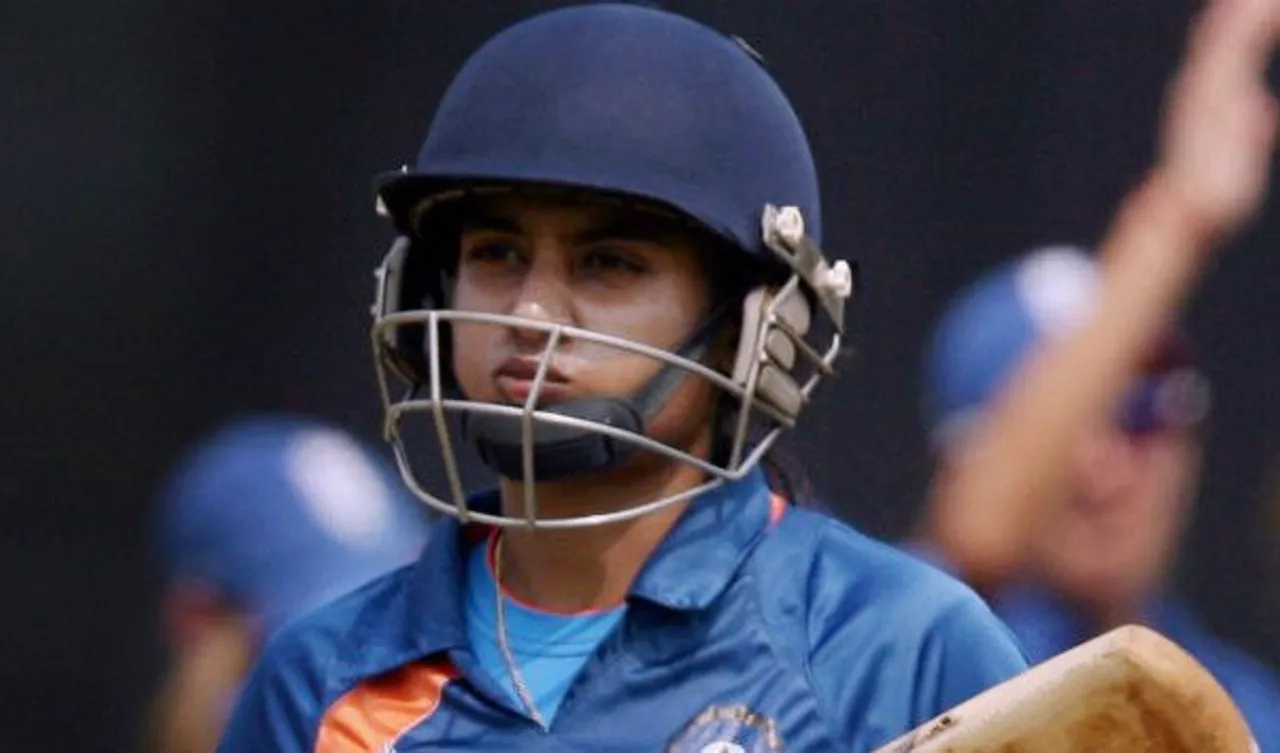 After Mithali Raj broke her silence, lashing out at Committee of Administrators' (CoA) member Diana Edulji and coach Ramesh Powar, the latter on Wednesday confirmed that he has a "strained" relationship with Raj. However, her exclusion from the World T20 semi-final was based solely on cricketing logic, a BCCI official has claimed, TOI reported..
Raj had earlier criticised Edulji and Powar in a letter to BCCI CEO Rahul Johri and Cricket Operations General Manager Saba Karim.
Powar met BCCI officials a day after Raj accused him of humiliating her. She said she was hurt and baffled when the coach humiliated her repeatedly. "Ramesh admitted that his professional relationship with Mithali was strained as he always found her aloof and difficult to handle," a BCCI source told PTI.
However, he denied that he had a hand in excluding her from the semi-final, which India lost to England by eight wickets. That decision was based on strategy, he said. "Powar maintained that it was due to poor strike rate that Raj was dropped against England and also because the team management wanted to maintain a winning combination," the official said.
The former spinner took over as interim coach a few months ago. After Raj's statement, he admitted to being "indifferent to the seniormost player".
The 35-year old Raj had accused him, saying, "For instance, walking off if I am sitting anywhere around, watching in the nets when others bat but choosing to walk away when I am batting in nets, if I try to go up to him to talk to start looking into his phone and keep walking," she wrote. "It was embarrassing and very evident to everyone that I was being humiliated. Yet I never lost my cool.
"Finding the situation completely out of control and realising that it is important to resolve issues as it affects the team, I reached out to the team manager and conveyed my grievances."
According to Raj, "After the meeting, his behaviour turned worse. He would not even acknowledge me. To him, I didn't exist in the team."
"If I was around, he would immediately move away from the scene, if I looked to wish him he would deliberately start looking in other direction. He continued to behave badly as I have already informed you yesterday. It appeared to me that for him, the meeting had hurt his ego."
She added, "In the evening after the team meeting before the Australia game, Ramesh rings up in my room and instructs me not to come to the ground as the media will be there," she alleged.
"I was taken aback as to what media has to do with me being with the team. I was told I was not to be with my own team in one of our biggest games. I was shell-shocked."
"I couldn't control my tears having given it my all for 20 years. It seemed my efforts had no value," - Mithali Raj
Raj and captain Harmapreet Kaur also met BCCI CEO Rahul Johri on Tuesday after their return from the West Indies.