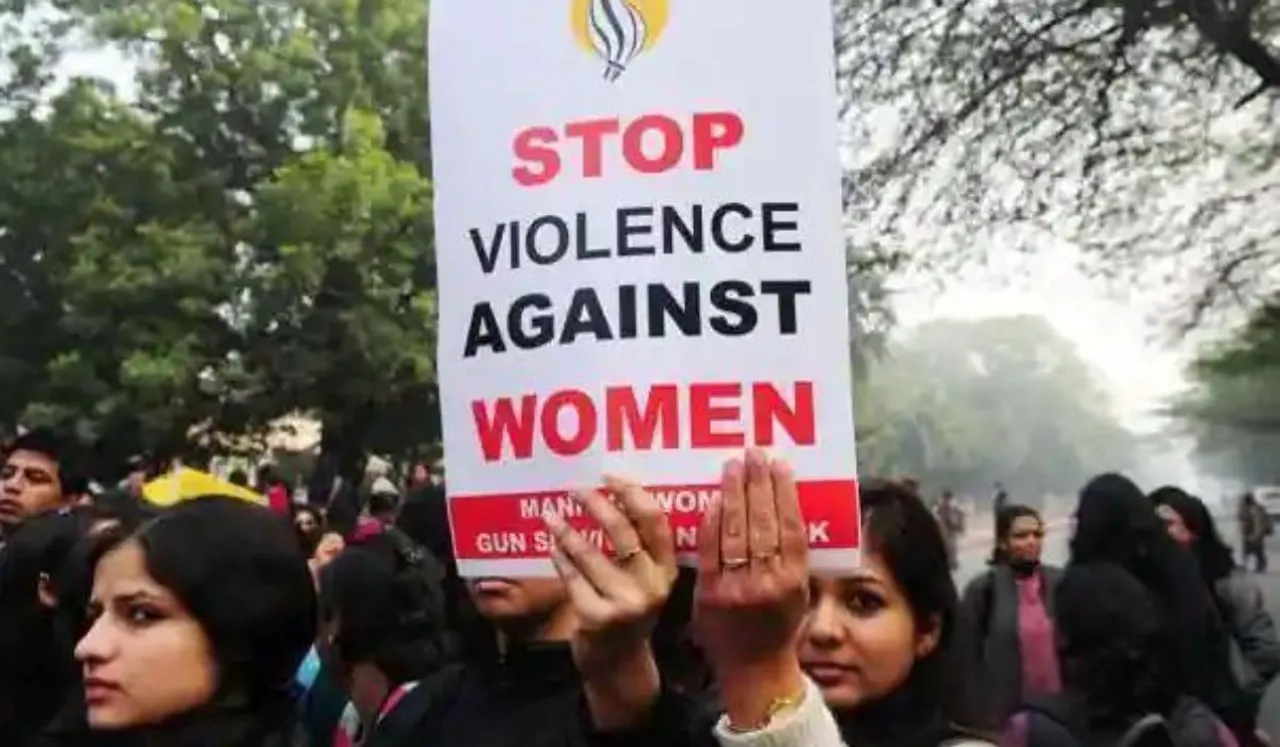 In order to look into accusations of alleged "auctioning" of girls on stamp sheets to resolve disputes over loan repayments in the Bhilwara district of Rajasthan, the National Commission for Women (NCW) on Friday assembled a two-person fact-finding team.
The NCW has taken cognisance of the reported crime which it said was "extremely appalling and traumatising."
The Commission stated that it has been alleged that girls are sold for prostitution on a stamp paper in numerous communities in the village.
Rajasthan Trafficking Row
The NCW has read various media articles in which it was claimed that debt repayment problems in Bhilwara, Rajasthan, were resolved by auctioning off young women. It has also been alleged that females are sold for prostitution on stamp papers in numerous settlements of the village.
According to the directives of caste panchayats, their mothers are occasionally raped in order to settle conflicts, the NCW stated in a statement.
The Chief Secretary of Rajasthan has also received a letter from NCW Chairperson Rekha Sharma requesting that she act swiftly and inform the Commission of her decision.
"The Commission is aware of the reported crime, which is horrifying and traumatic in nature. A two-person fact-finding team has been assembled by the Commission to look into the situation. In order to address the situation urgently and inform the Commission of the action taken, Chairperson Rekha Sharma wrote to the Chief Secretary of the Government of Rajasthan.
The Commission has also written to the Director General of Police in Rajasthan requesting that he quickly invoke the pertinent FIR provisions and make all of the accused persons available for arrest.
The Director General of Police and the Bhilwara Collector were given notice by the Rajasthan State Commission for Women, which also took notice of media reports that juvenile females in some districts of Rajasthan were being sold on stamp paper.
---
Suggested Reading - Girls Trafficked In Rajasthan To Settle Village Disputes. When Will We Value Women?
---
Along with rapid action, the State Commission sought a factual report within seven days.
Sangeeta Beniwal, the chairperson of the Rajasthan State Commission for the Protection of Children's Rights, denounced the occurrence in Bhilwara on Thursday and declared that suo moto cognisance had been taken.
The Government of Rajasthan has also received a notice from the National Human Rights Commission (NHRC) regarding the reported auctioning of daughters on stamp papers and the denial thereto, which led to the rape of their mothers to resolve conflicts over the rules of Caste Panchayats in the State.
Minister Pratap Khachariyawas of Rajasthan, however, denied the claims that females were being sold in the State.
"There is an investigation going on. When such information surfaces, a probe is necessary before we can determine the reality. The Rajasthan police should have been consulted first about this by NHRC," said Khachariyawas.