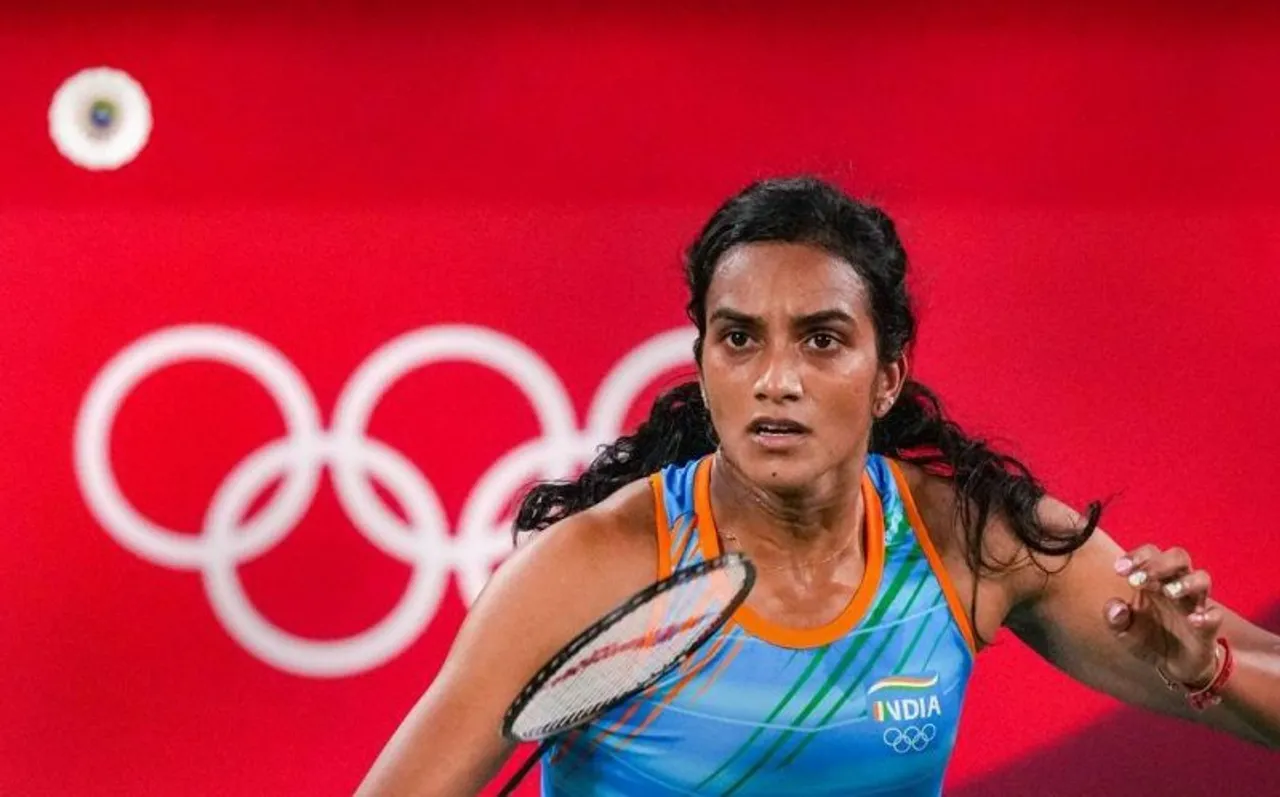 PV Sindhu Training Academy At Visakhapatnam: Sindhu plans to start a training academy at Visakhapatnam. She is the only woman sportsperson in India to win two Olympic medals. She
had earlier won silver at the 2016 Rio Olympics.
Shuttler PV Sindhu who recently won a bronze in the Tokyo Olympics offered prayers at Tirumala temple earlier today. Sindhu visited Tirumala temple along with family members to seek the blessings of Venkateswara Swamy. After offering her prayers she spoke to the media. She told ANI that she with the state govt's support plans to start a training academy at Visakhapatnam very soon. She believes the youth is lagging in sports as "they don't have proper encouragement."
Andhra Pradesh: Olympic medallist shuttler PV Sindhu offered prayers at Tirumala temple today.

She says, "I'll start a training academy at Visakhapatnam very soon for youth, with state govt's support. Many youths lagging behind in sports as they don't have proper encouragement" pic.twitter.com/Wfjr6PPdcF

— ANI (@ANI) August 13, 2021
Sindhu is already said that "I will definitely play Paris (2024 Olympics) and will give my best & play 100%. We have a lot of time." It looks like she is committed to passing on the baton to younger players by being instrumental in grooming them. With two Olympic medals, the shuttler has now emerged as a bigger role model than she was before. 
In a ceremony marking her win, she met Sports Minister Anurag Thakur along with Finance Minister Nirmala Sitharaman. Despite the seemingly formal atmosphere of the event, the young sports star was dressed in distressed denim paired with a black blazer. She has proved yet again that Indian women will not remain bound by orthodox ideas anymore.
Sindhu has reportedly decided to take legal action against non-consensual brand marketing in her name.
The Champion shuttler in 2020 had laid the foundation for a badminton academy and stadium on the outskirts of Chennai. The stadium is named after her. It is reported to have eight courts and a viewing gallery to seat 1,000 plus audience, a gym and a physio centre.
Sindhu hails from Hyderabad and made her debut in 2009. In 2018 she made it to the Forbes List Of 30 Under 30 Asia list.