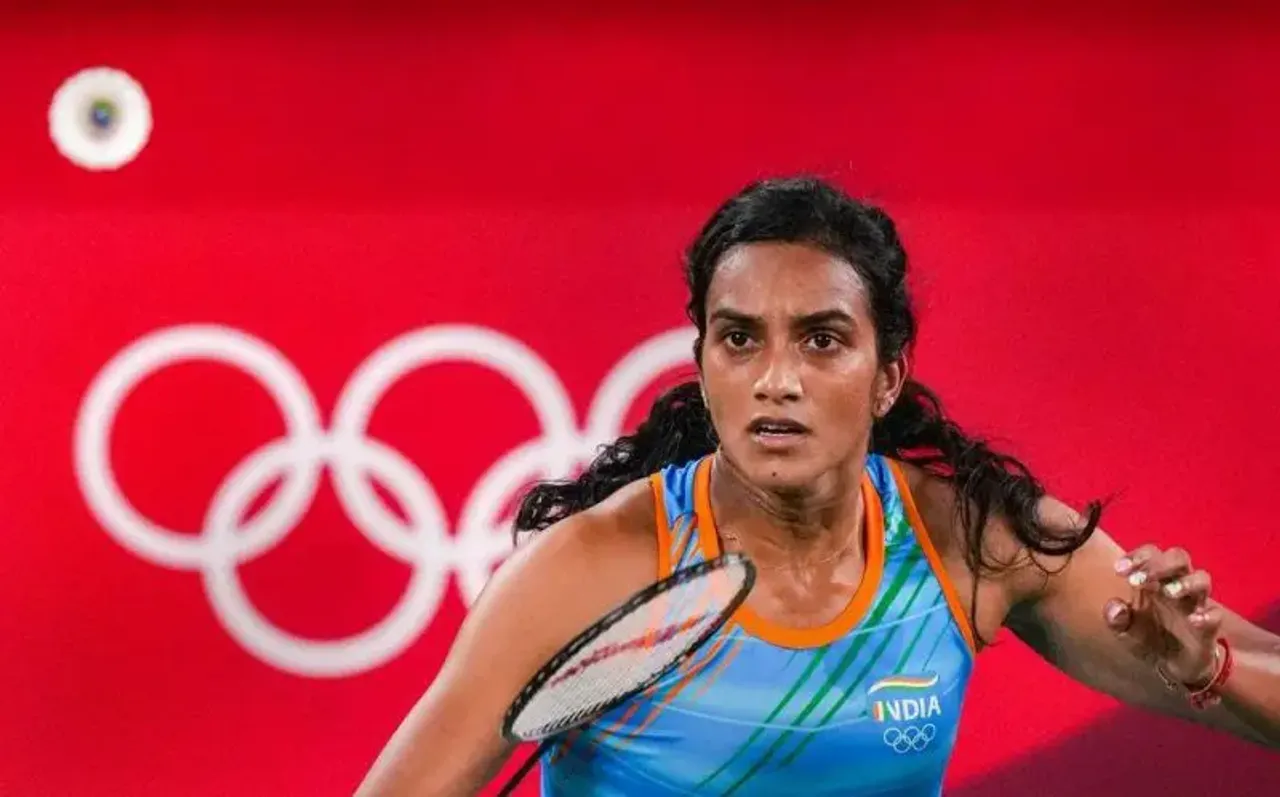 In the women's singles badminton final, double Olympic medalist PV Sindhu faced Canadian Michelle Li and won her maiden Commonwealth Games (CWG) badminton singles gold medal. Two CWG medals were already won by Sindhu: a bronze in 2014 and a silver in 2018, at Glasgow and Goal Coast respectively.
A fantastic effort by India's PV Sindhu, who now has a gold medal from the 2022 CWG taking place in Birmingham to add to her already-full trophy cabinet. There were worries that an injury and accompanying pain would limit her movement in the championship match against Canadian Michelle Li, but the player excelled despite a few early stumbles. She made the necessary decisions and displayed a defensive masterclass to completely outplay her opponent on August 8.
PV Sindhu CWG 2022 Gold Medal
In a 49-minute match, Sindhu reportedly outwitted Singapore's Yeo Jia Min to go to her second consecutive final by defeating her with her better technical superiority. She had lost to the Indians in the team competition as well. Having won silver and bronze in the 2018 and 2014 competitions, former world champion Sindhu was unquestionably the better player on the show as she maintained control of the match.
With her left achilles strapped, Sindhu's range of motion appeared to be rather limited. Early on, the Singaporean made a few nice shots to increase the score to 8-4, but she then let the Indian catch-up. After generating a straight drop, Sindhu took a two-point advantage into the break.
With regard to her returns, Sindhu was displaying better control. At the brief intermission, Sindhu led by 11-8. Sindhu had a wound but continued to play. An accurate cross-court forehand by Michelle Li reduced the Indian's six-point lead to just five. Sindhu had a 14-9 advantage. Michell Li was attempting to advance PV Sindhu. The 30-shot rally was the longest so far in the match. Li's throw, though, landed on the net. 15–9 in favour of Sindhu.
---
Suggested Reading: PV Sindhu Makes It To Top 10 Highest-Paid Female Athletes Of The World
---
Sindhu relied on her technical prowess to advance by making the appropriate strokes at the appropriate moments. Li forehanded back to the net, giving Sindhu three-game chances, which she converted on the third try. The Indian badminton champion beat her opponent by 2-0 ( 21-15, 21-13) and won her first Commonwealth Games gold medal.