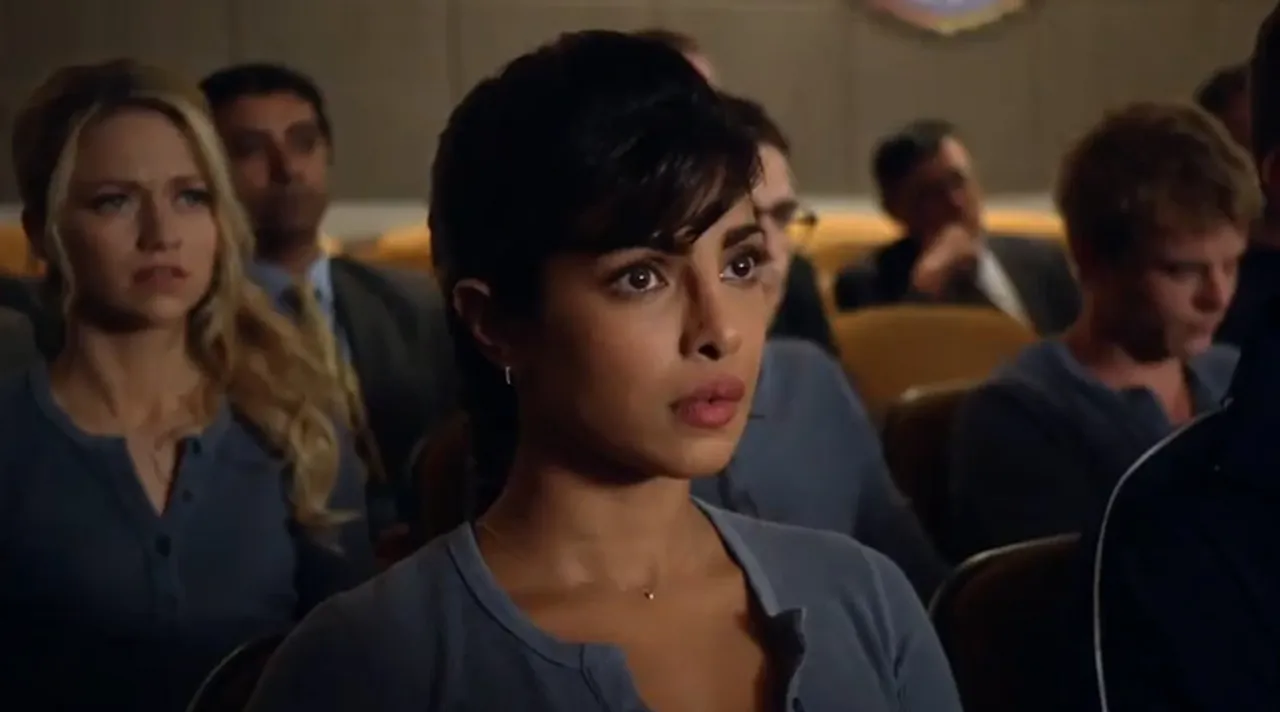 Priyanka Chopra on Friday night penned a note in support of the Supreme Court's verdict on the landmark Nirbhaya gang rape and murder case. It will sure melt your heart.
On May 5, the four convicts were finally given the death penalty. This grotesque incident which took place on December 16, 2012, shook not only India but the entire world. The case has changed the meaning of brutality to an extreme level and the nation was, for 5 long years, waiting for justice for Nirbhaya.
#Nirbhaya pic.twitter.com/Wj9RcjXQ7r

— PRIYANKA (@priyankachopra) May 5, 2017
Read PC's note on Nirbhaya:
Yes, it has taken five long years, but today justice finally prevailed. The flame of this verdict should singe not just the dastardly four (of the other two, one is dead and one accused is a juvenile) but such perpetrators in India as well.

" The brutal, barbaric and demoniacal conduct of the convicts shook the conscience of humanity and they don't deserve leniency," said the Supreme Court while reading out the death sentence to the four accused in the Nirbhaya rape-cum-murder case. I'm so Proud of the justice system for hearing her voice.. in her dying declaration she appealed that her perpetrators not be spared.

Justice – that was what the entire country demanded five years ago and never let the nation forget. Each voice that joined the battle was strident and clear – the six must be punished. Finally, they will pay. The brutality of such crimes is something I refuse to accept!!

That we, as a modern 21st-century society allows such heinous things to happen to our women never ceases to trouble me. Unfortunately, the past can never be undone. So, we move on and make a promise to ourselves. That when an entire country is unified in wanting something, an action is taken. This awakening, this unified voice to stop such brutal and demoniacal crimes, as our Supreme Court said, is what we must never let go on to mute mode.

You will never be forgotten Nirbhaya.
Also Read:Is Justice Enough For Nirbhaya?
The 2012 appalling gang rape had put the four convicts behind the bars, terming it the 'rarest of rare', most brutal, barbaric and diabolical attack on the 23-year-old paramedic student. The Supreme Court finally took a concrete judgement and gave the death sentence to Mukesh (29), Pawan (22), Vinay Sharma (23) and Akshay Kumar Singh (31) post the apex court accused the convicts of treating the victim as an object of enjoyment, with the single purpose of destroying her.
Also read: Remembering Nirbhaya with stories of courage in exhibition named 'Unearthed'
A three-judge bench, through a unanimous verdict, upheld the Delhi High Court judgement which had concurred with the trial court decision. One of the accused, Ram Singh, had allegedly committed suicide in the Tihar Jail, while a convicted juvenile was sentenced to three years of punishment in a reform home.
Join Us on https://www.facebook.com/SheThePeoplePage
Follow Us on https://twitter.com/SheThePeopleTV