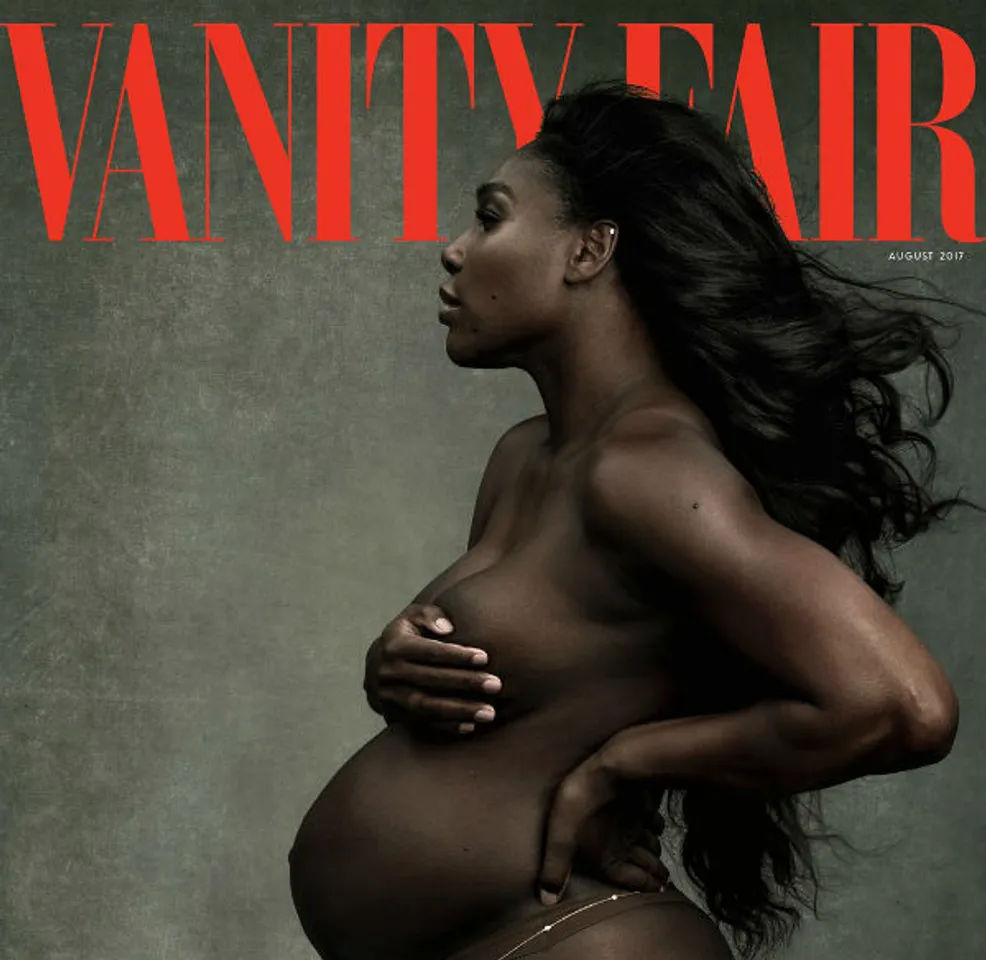 Serena Williams, arguably the world's greatest tennis player, is loving every moment of her pregnancy. On Wednesday (June 28), the five-month pregnant Williams posed nude on the cover of Vanity Fair to celebrate her baby bump.
Serena, who got engaged to the co-founder of Reddit, Alexis Ohanian, in December last year, announced the pregnancy to the world in April this year. She took it up on Snapchat to reveal the news, indicating with the words "20 weeks".
Seeing her completely topless for the first time may have surprised a few people, but ultimately it's the blooming baby we ought to celebrate.
Check out my Vanity Fair Cover. Question- what do u guys think boy or girl? I'm waiting to find out but would love to hear your thoughts. pic.twitter.com/Nnq4VKCu8N

— Serena Williams (@serenawilliams) June 27, 2017
Williams did a simple trick and covered her breasts.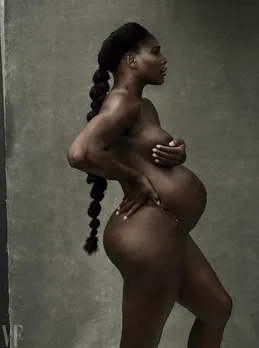 The 35-year-old Williams was eyeing the Australian Open and Wimbledon titles later in the year when she learnt about the pregnancy. "Doesn't seem real, I don't know why.... Am I having a baby?" Williams said, adding, she "did a double take and my heart dropped".
The former world number one added, "'Oh my God, this can't be – I've got to play a tournament. How am I going to play the Australian Open?", recalling her initial thoughts when the pregnancy dipstick turned blue.
More photos from Serena Williams' Vanity Fair cover shoot. pic.twitter.com/cJmoUds5la

— Yashar Ali ? (@yashar) June 27, 2017
The seven-times Wimbledon champion and winner of 23 Grand Slams's cover photo shoot, captured by celebrated photographer Annie Leibovitz, came close on the heels of retired tennis great John McEnroe making sexist comments about Williams during an interview. He stated, "Some wouldn't qualify it, some would say she's the best player in the world, Why qualify it? Well because if she was in, if she played the men's circuit, she'd be like 700 in the world. … That doesn't mean I don't think Serena is an incredible player. I do, but… if she had to just play the circuit — the men's circuit — that would be an entirely different story." After his disrespectful statement, Serena fired back at him and handled the situation like a boss.
This is not the first time that a prominent face has posed almost nude on a magazine cover. Demi Moore made the pose famous on this August 1991 Vanity Fair cover.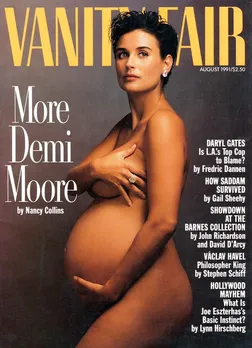 Demi Moore Vanity Fair cover (Photo Credit: Vanity Fair/Annie Leibovitz)
Again, similar to Williams, actress Natalie Portman graced Vanity Fair's cover in January, showcasing her bump.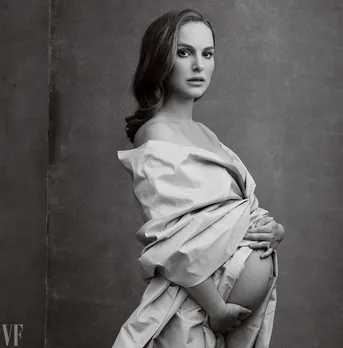 Natalie Portman (Photo Credit: Vanity Fair)
In June 2016, Alanis Morissette posed while floating in a swimming pool.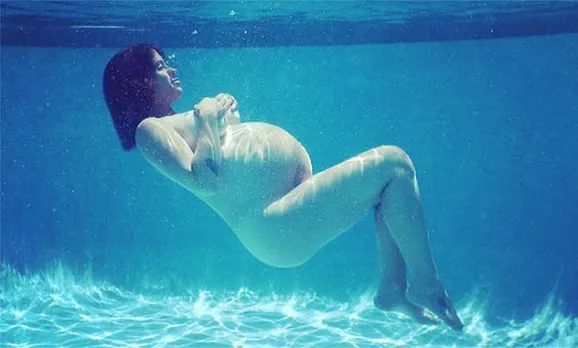 Alanis Morissette (Photo Credit: sereismo.com)
Also Read: Serena Williams Talks About Sexism
Also Read: Ten leadership skills we can learn from Serena Williams
Join Us on https://www.facebook.com/SheThePeoplePage
Follow Us on https://twitter.com/SheThePeopleTV