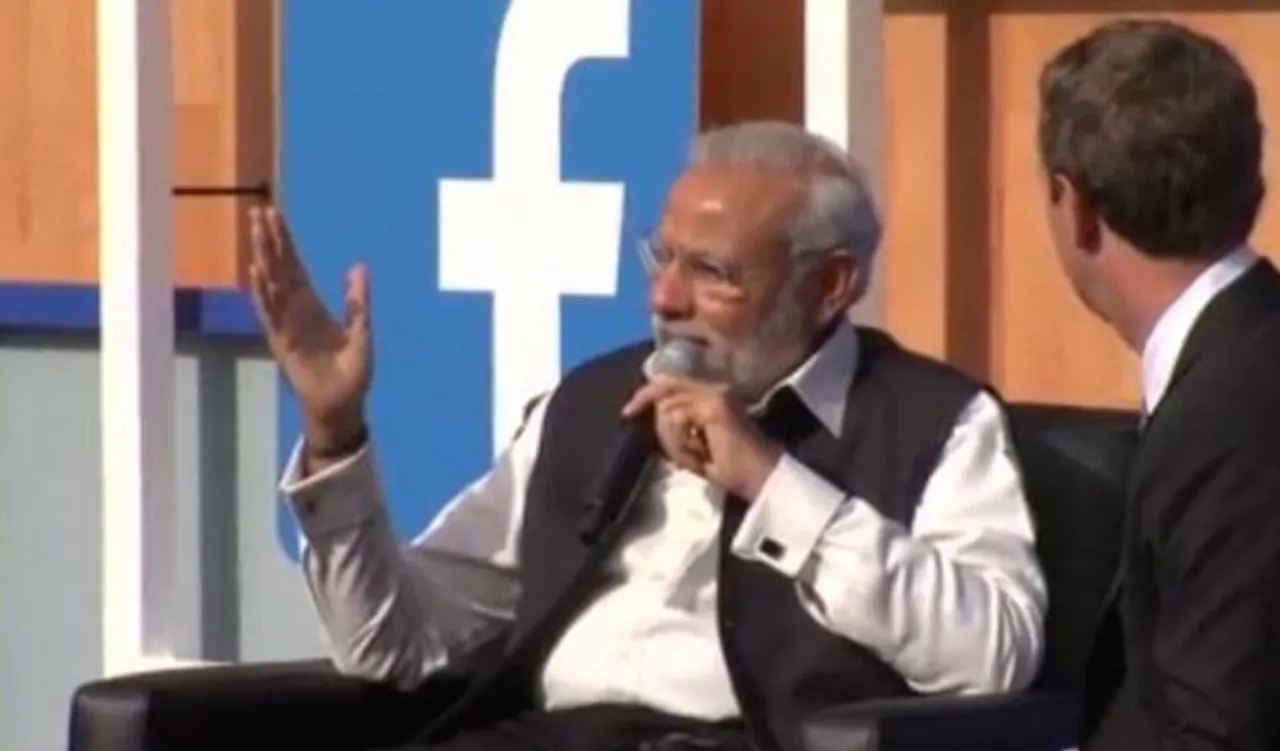 PM Modi to Mark Zuckerberg: Empower women via Digital India
PM Narendra Modi address a townhall at the Facebook headquarters in conversation with #MarkZuckerberg. In his conversation he reflects on many issues about gender equality and is also brought to tears remembering his mother's sacrifices in raising him in poverty. Here are the highlights of Narendra Modi's comments on women empowerment, and the need to use digital India to empower them.
Question from audience: I work for women's empowerment. What is being done for women empowerment in India and what is your stand on the issue?
PM Narendra Modi: We have launched 'beti bachao, beti padhao' programme. Women should become part of decision making process. We need to change our thinking about women in policy, in the economy and in the society as a whole.
Women should not be left to take superfluous decisions like the colour of the walls but should be made part of the real decision of building the house itself, Modi said reflecting the need to make women part of the decision making at all levels.
Women leading #health sector, they are controlling paramedical & nursing roles @PMOIndia at #Facebook #DigitalIndia pic.twitter.com/aI5Ns7RK9q

— SheThePeople (@SheThePeopleTV) September 27, 2015
PM reflects on #genderequality to @ranjanakumari : India needs to take women along for economic growth #DigitalIndia pic.twitter.com/yZX92fXgmk

— SheThePeople (@SheThePeopleTV) September 27, 2015
Mark Zuckerberg: We have many things in common. Family is very important to us. Both my parents are here. I understand your mother is very important in your life.
PM Narendra Modi is moved to tears while talking about the struggles of his mother while raising him: My parents took a lot of pain to raise me. From washing clothes to cleaning utensils. I am close to my mother for she has sacrificed a lot for me. And this is not in the case of just Narendra Modi. A mother will never want you to become something, she will think about how you will achieve that.