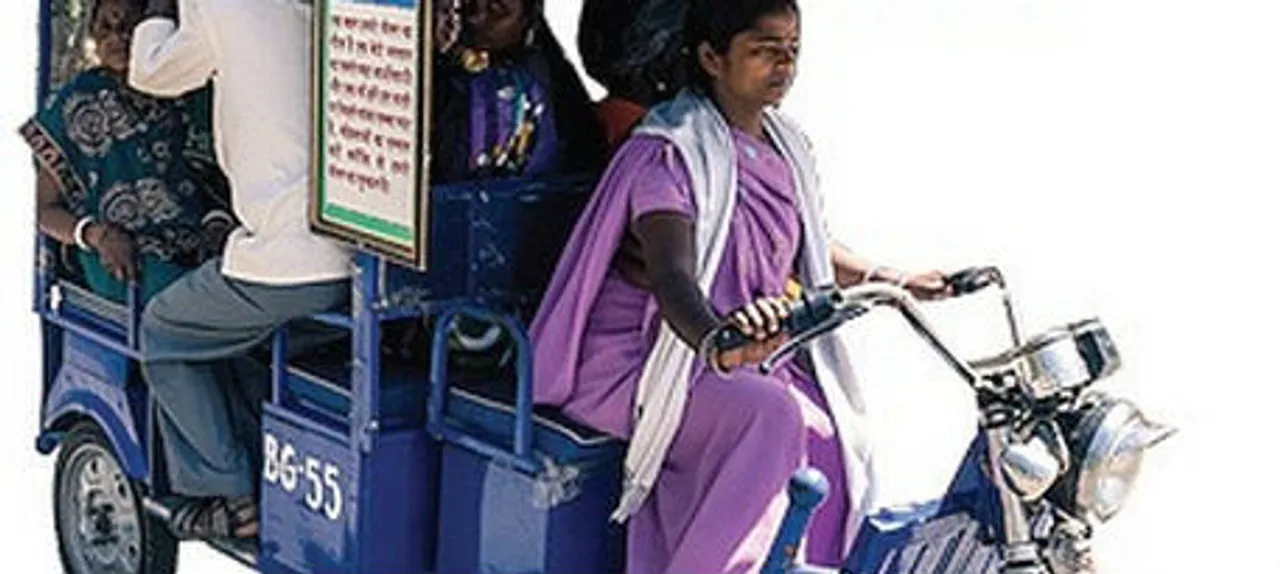 In a bid to empower women from the poorer sections of the society, a public limited company - Pink city Rickshaw Co- has endeavoured to train Jaipur women to drive battery operated pink e-rickshaws. Besides helping tourists in reaching their destination, these women will also act as city tourist guides.
Radhika Kumari the founder of the NGO told HT that the project has been formed with equity participation from about 40 women e-rickshaw drivers and the number will be eventually increased to 200.
Read : Women-only auto plan of Mumbai in trouble, women not following through with licenses
She further added that they train women  in the age-group of 18-35.
The main objective of undertaking such a project is to help the women gain employment opportunities. The NGO also imparts soft skills to help them interact with the tourists in an impressive way.
"We offer three tours – heritage, crafts and shopping. A tourist circuit has been designed keeping in mind the tourists who want to visit the historical sites in the city, but are hesitant to manoeuvre the congested streets on their own," she says.
Also: Reclaiming Public Spaces For Women In India
Talking about the novelty of the idea, Radhika mentions that it is a first of its kind service in Jaipur. The E-rickshaws driven by women will introduce tourists to the city.
The e-rickshaws also have an IVRS app installed with the pre-marked routes to benefit both tourists and add a secure system for operations for women drivers.
She has also collaborated with hotels and tour operators to offer customised tour packages.
The NGO had roped in Jaipur-based NID graduate Ayush Kasliwal for the modification of the e-rickshaw.
Design of the e-rickshaw
The modified vehicle has a collapsible canopy and ergonomically designed seats, mechanical improvement for greater safety and also a locker for safe keeping of belongings of the clients, a mobile charger, water bottle holder, city maps and so on.
Also: Breaking Taboos with Quirky Videos- Meet Anisha Dixit aka Rickshawali
The women, too, are enjoying their new job. Besides grasping new English words, they now feel confident enough to suggest some places to the tourists for visiting.
More and more women are shedding their fears and coming out in public places to earn a livelihood. It is a progressive step towards encouraging more women to reclaim public places.
Read Also: In the driver's seat: E-rickshaws driven by women to ply in Uttarakhand