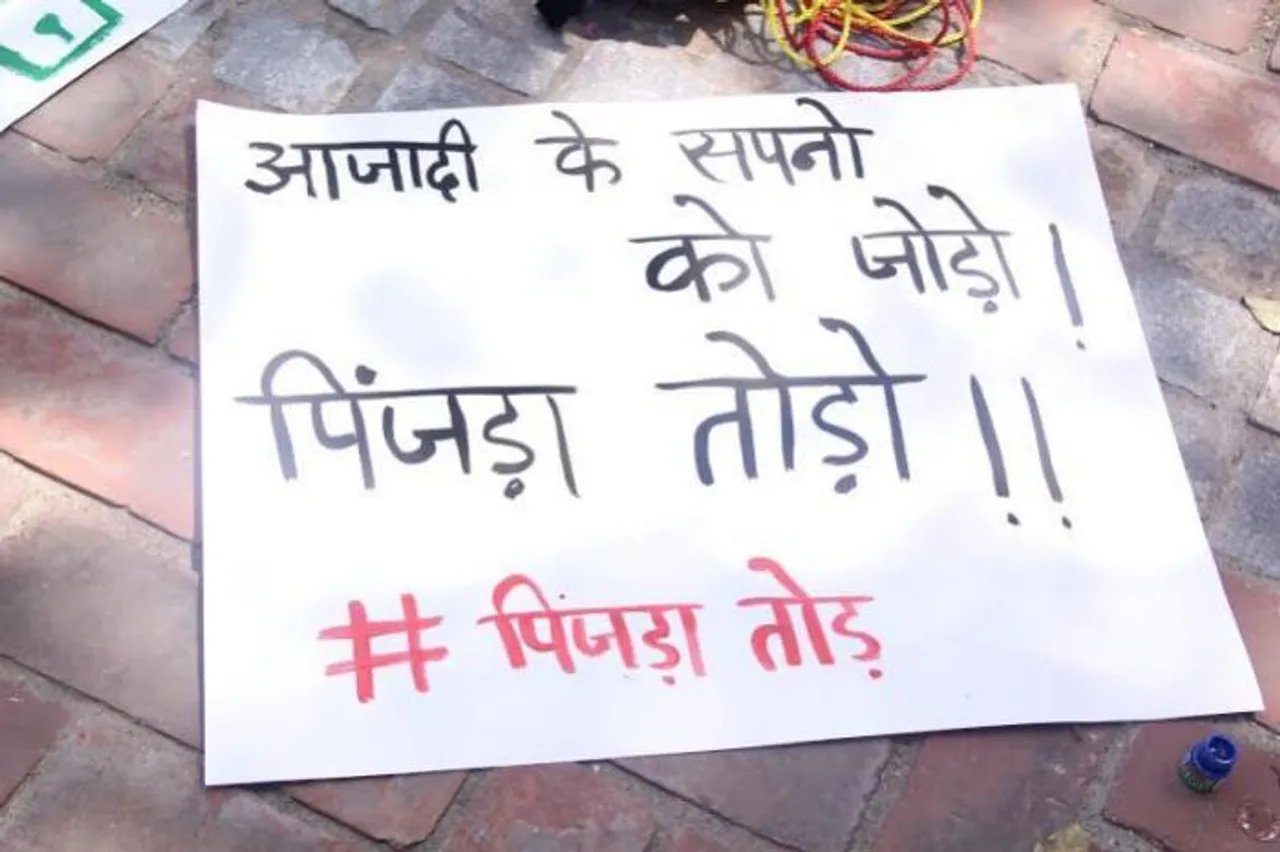 To counter the rampant sexual harassment on the streets of South Delhi, Lady Shree Ram College of Delhi University has taken a step forward. The Pinjra Tod group is organising a march around South Delhi at 5.30 pm today to spread awareness about sexual harassment in the neighbourhood. The supporters of Pinjra Tod will join the march from LSR college, Gargi College, South Delhi Polytechnic, Deen Dayal Upadhyay, Deshbandhu college etc.
"Regular cases of sexual harassment, moral policing, uncontrolled paying guest rents and the absolute ignorance of the police and non-cooperation from the college administration has led us to carry out this march," said Sabika Abbas, a post-graduation student from Delhi University and one of the organisers of the Pinjra Tod march.
She added, "Even landlords and landladies have been very non-cooperative."
She claimed that the back gate of LSR is one of the areas where repeated cases of masturbation, sexual harassment by men in front of women have happened.
About the police taking charge of the situation, she explained, "The police wake up only when there is pressure on them, which happened two years ago. But now they have again slipped into a slumber."
The march will kick off from LSR and go through Kailash Colony, Amar Colony and National Park. These areas house a number of PGs, of which a large number comprises women students from the South campus of DU. At the end of the march, all supporters will gather in the park behind LSR for an open session of experiences, poetry and songs, followed by the performance of a Pinjra Tod street play.
Recently, two cases of sexual harassment occurred in South Delhi area, with the latest case taking place just a day before yesterday. To curb this menace, Pinjra Tod, which fights for the accommodation rights of women in Delhi University, organised the march.
On September 23, there was a similar march at the North Campus. About 350 people had turned up for the march. This time an even larger number is expected by the organisers.
Sabika's expectation from the march is awareness. "The next thing is to build pressure on the police and municipality to make the locality safer. We are also expecting a kind of regulation on rent and trying to initiate an idea of small university accommodation for students both in the North and South campus. We want the university to have a South campus hostel for girls studying in undergraduate courses."
Picture credit- DNA