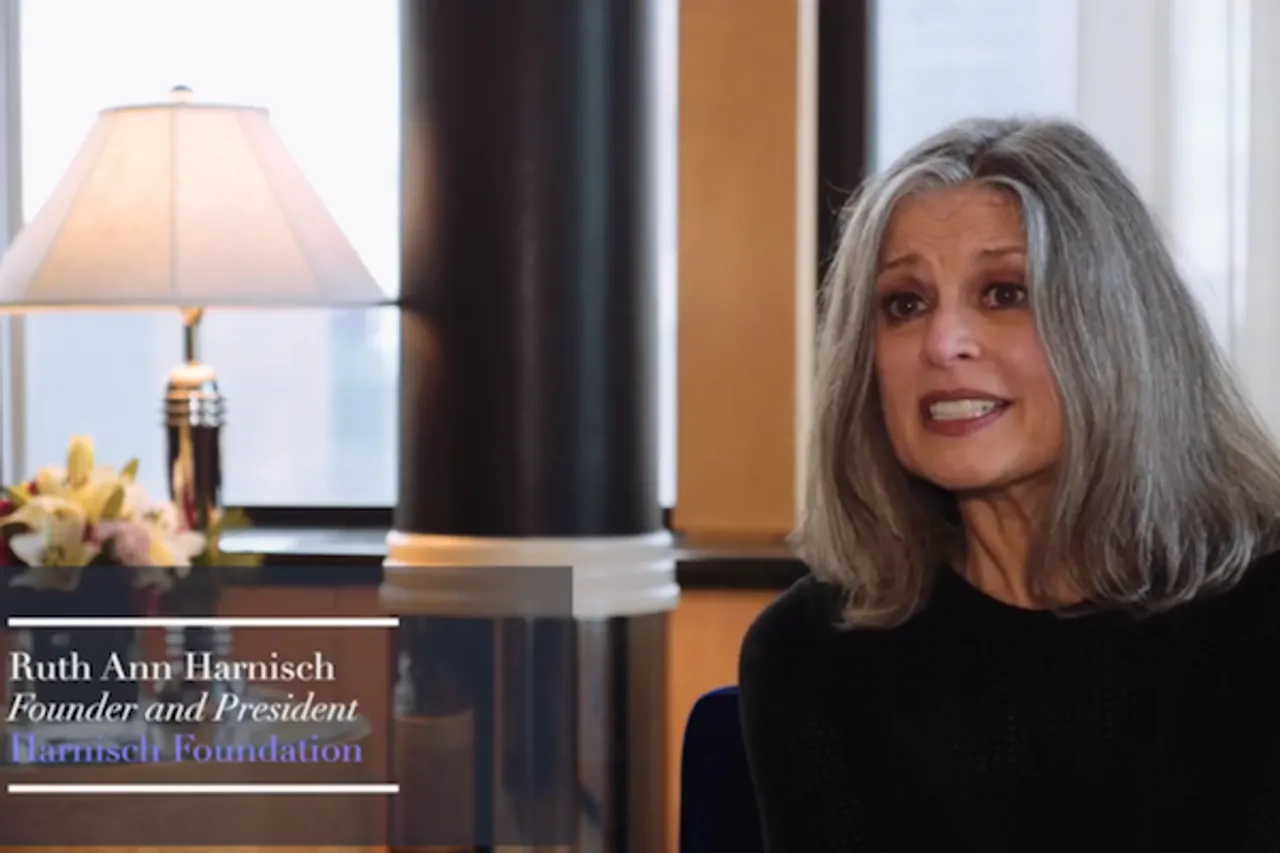 What makes philanthropists tick? SheThePeople.TV speaks to Ruth Ann Harnisch, founder and president of the US-based Harnisch Foundation. Ruth Ann set up the foundation along with her husband Bill Harnisch back in 1998, with the aim of helping those in need with creative, progressive and innovative ways. A philanthropist at heart, Ruth Ann left her career in the media to start this foundation. She says, "I can put my resources to work in service of a fairer world that works for everybody."
Also Read: Swarna Rajagopalan Crusades for Gender Equality
The foundation works to advance gender and racial diversity and equality. As a female college dropout in a male-dominated industry, Ruth Ann often defied the odds. It was never easy but she says it was always rewarding and that will always be humbled and grateful for every opportunity to be the first woman to do something.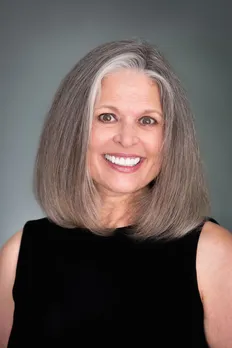 Ruth Ann Harnisch - Founder of The Harnisch Foundation
We asked her what inspired the formation of The Harnisch Foundation and she narrates her story.
"The day I learned I was "disemployed," I had planned to go to an at-home dinner with other members of the Women's Forum of New York." A gathering that included talking and networking with these other women, and when it was her turn to introduce herself, she confessed that she was "nobody" as of that day and that she had no idea what was next.  "A sensible woman of my acquaintance said, 'But of course now you must become a philanthropist.' And I heard myself agreeing, "Yes, now I must become a philanthropist!"
You never know when and what hits the right chord, but with this gathering Ruth Ann had found her calling.
"It's been a journey of experimenting, learning, iterating. When I first started, I had so much to learn about the laws, structures, standards, organisations, and best practices regarding philanthropy", says Ruth Ann. "I came to understand that the real power of philanthropy is in collective action. Now I get my greatest satisfaction joining with others to accomplish a goal, whether it's funding important work such as the Women Donors Network's Reflective Democracy project, or joining other investors in documentaries."
What could be the most rewarding part of a job that involves selfless giving?
"I have a hatbox filled with thank-you notes from my community of peers, partners, and perfect strangers. Each one is my greatest success and each one is my reward."
On Philanthropy
The word itself is "so intimidating, or misunderstood, or it conjures up images of old rich white men being large and in charge. The only exposure I had personally to the concept of "charity" as a child was the occasional neighbour going door-to-door collecting for The American Heart Association or The March of Dimes. Nobody talked about giving back, or our collective opportunities to make changes. Almost everyone has opportunities to be a philanthropist every day, but instead we call it "caring," "loving," "doing something nice for someone," "giving a little money," "donating that coat," "tweeting about the charity." It goes by the name of social good, or doing good, or social responsibility, or giving back, or doing the right thing. It's my job, but it's also my mindset, my intention, my way of life. Anyone can do more to make this world kinder, fairer, easier, more loving, and I hope everyone will do just a little bit more today!"
Talking about gender equality and the challenges faced today, Ruth Ann tells us about her film The Hunting Ground on which she worked as the Executive Producer. It was screened among White House staff and on hundreds of college campuses that not only ignited awareness but also new legislation.
"I believe in the power of storytelling, from the childhood fairy tale to the latest virtual reality experience. I love a true story well told, especially when it's in service of social change and especially if it's about women, by women, for women," says Ruth Ann.
She also commented on feminism and the backlash it sometimes gets, saying "Either you believe all people deserve dignity, freedom, autonomy, and equality in this world, or you don't. I don't see that as a debate as much as a dividing line."
 "Either you believe all people deserve dignity, freedom, autonomy, and equality in this world, or you don't. I don't see that as a debate as much as a dividing line."