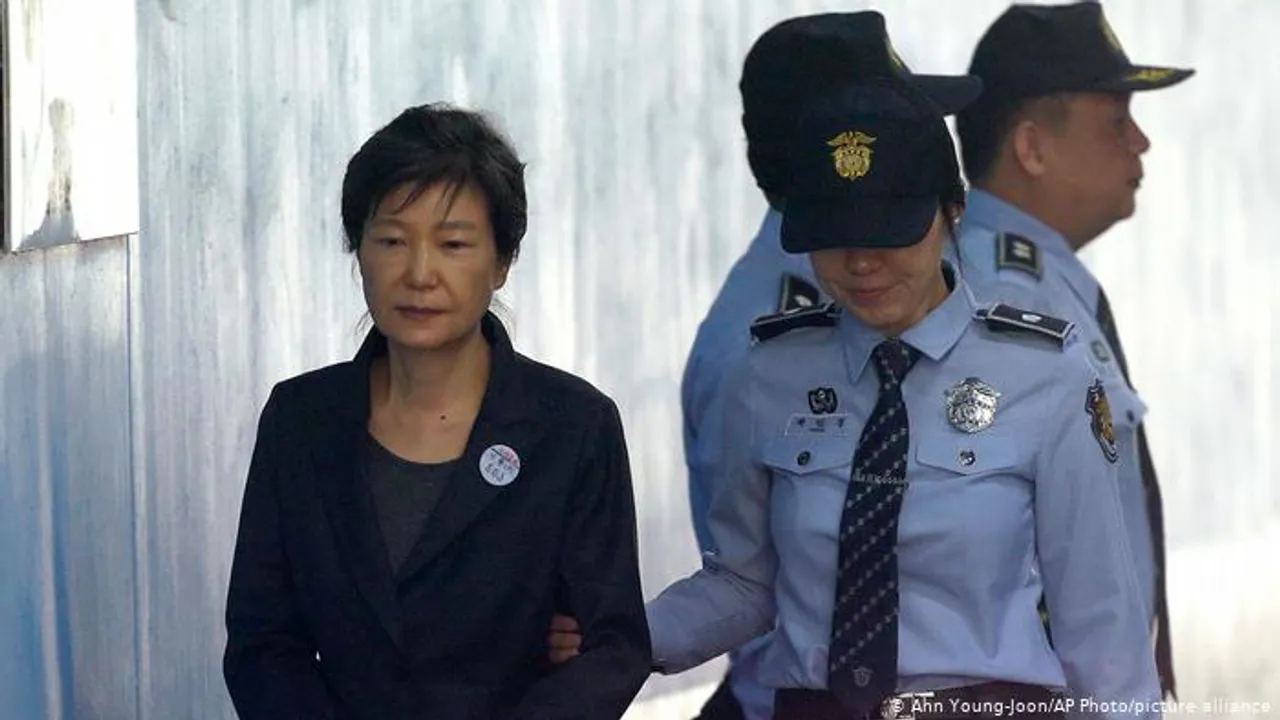 The Supreme Court of South Korea confirmed a 20-year jail term over fraud and other offences for former President Park Geun-Hye. The first female leader of the country was impeached in 2017.
What has Park been charged with?
In the monumental corruption lawsuit, it was the final decision that led to the first female leader of the country being impeached in 2017. In total, after a separate prosecution for unlawfully interfering in the candidate selections in 2016, she may serve up to 22 years.
She was accused of conspiring with her longtime confidante, Choi Soon-Sil, when she was in office from 2013 to 2016, to take millions of dollars in bribery and blackmail from some of the biggest business groups in the world, including Samsung.
She was also charged with unlawfully taking monthly funds from her intelligence chiefs that had been withdrawn from the budget of the department.
Also Read: Does SC's Idea On Keeping Women Out Of Protests Reflect Low Female Representation In Judiciary?
Timeline of events
In December 2016, after weeks-long widespread rallies, Park was impeached by legislators. Since the Constitutional Court confirmed the impeachment, she was formally suspended from office in March 2017.
In 2018, the Seoul High Court sentenced her to 25 years in prison after jointly investigating her for fraud, extortion, misuse of authority and other convictions. But in October 2019, the Supreme Court ordered the Seoul High Court to comply with Park's bribery fee separately from other claims. For situations involving a president or other government officials, this was based on a statute even when the suspected offences are committed together.
In July 2019, the High Court handed Park a five-year sentence on the spy fund charges, but in November, the Supreme Court has ordered a retrial of the matter. Prosecutors appealed after Park was issued a 20-year sentence by the Seoul High Court in July last year on the allegations.
Special Pardon
The finalisation of her time in prison makes Park eligible for a specific presidential pardon.
Earlier this month, Lee Nak-yon, chairman of the Democratic Party of President Moon Jae-in, said he "plans to suggest" pardoning Park and Lee Myung-bak, another former president currently serving a prison sentence. This suggestion encountered an immediate backlash across the spectrum from policymakers.
Also Read:Meet the Chief Justice of Telangana High Court. Here's Hima Kohli's Story