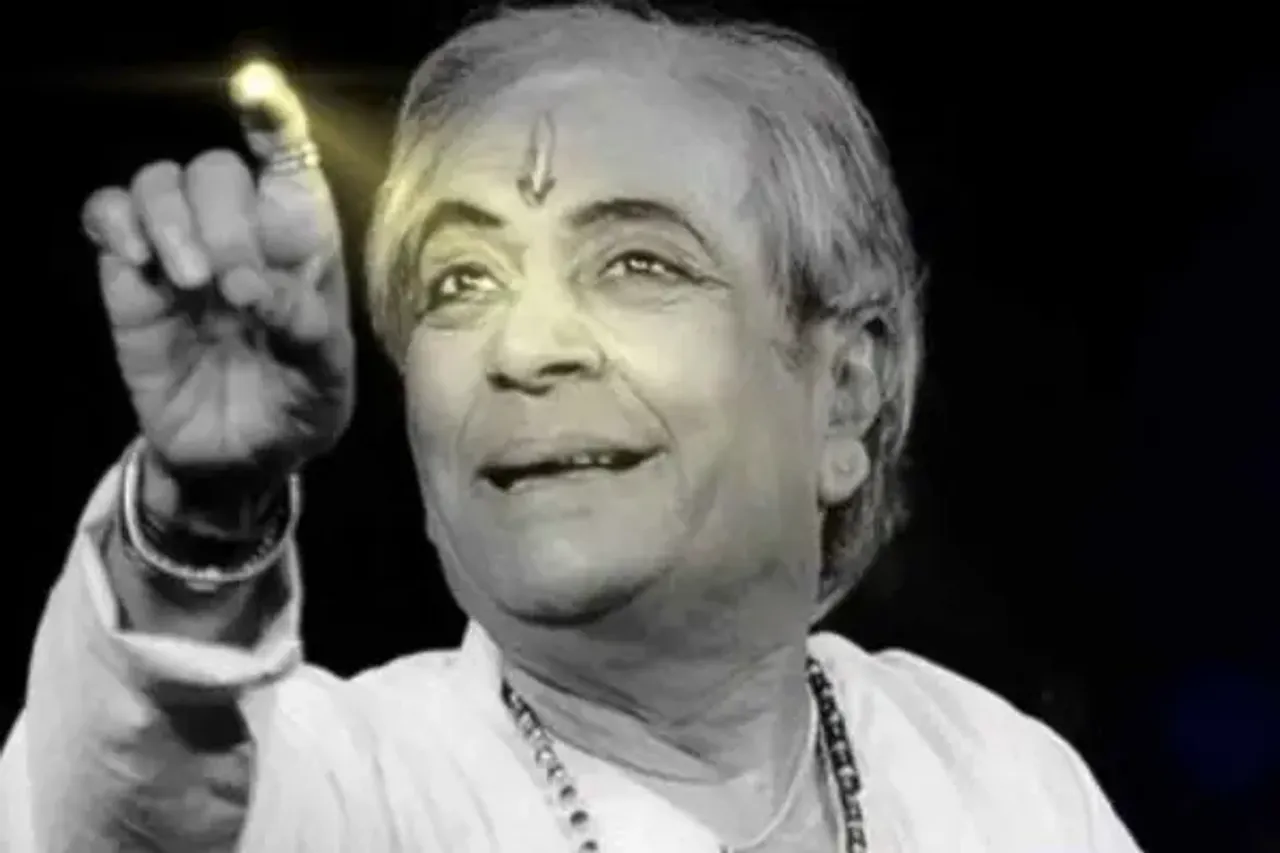 Kathak maestro Pandit Birju Maharaj passed away on January 17, 2022. But since many #metoo allegations have surfaced on social media. The 83-year-old suffered from a heart attack and succumbed to death in the hospital. Many of his disciples and admirers posted their tributes for him on social media sites. Some prominent Twitter accounts also flagged allegations of sexual misconduct against the veteran Kathak dancer, claims SheThePeople is unable to confirm independently.
Some survivor stories were floated on Twitter timelines and then shared by others. One user named Amba Azaad wrote, "Serial sexual harasser Birju Maharaj, whose unchecked predations drove away so many students from Kathak, dies at 83 without being punished or even formally called out by the Indian classical dance community." Her allegation was attached with a news report of Pandit Birju Maharaj's death.
Pandit Birju Maharaj MeToo Allegations Surface After His Death:
Terrible allegations of sexual abuse emerging against Pandit Birju Maharaj post his demise. This thread #MeToo 😑 https://t.co/0W8I3BfOy3

— Hemant Gairola (@hemantgary) January 25, 2022
Harrowing 2 read these stories of #sexualharassment & #sexualabuse of students including #minors in the #Kathak world by renowned gurus & how it's been an #opensecret all along. A thread 1/n

— Fatima Afridi MD (@JhaarJhankaar) January 24, 2022
Another user linked an Instagram post wherein the user had claimed that Birju Maharaj's senior disciple Saraswati Sen was also aware of the Birju Maharaj's alleged sexual misconducts. In an Instagram post, the user named Naina Roychowdhury (naina_kathak ) wrote, "Saraswati didi would cry to me on my bed and tell me stories of how BM ( Birju Maharaj) would ask her to find more young kathak dancers, some of these girls were teenagers, and she would weep as they often disappeared into his bedroom." The user added that it was an account shared by someone she believes with all her heart. See post here. 
---
Suggested Reading: In Solidarity With Nuns Fighting #MeToo, Women Are Writing Letters For Sisterhood
---
Roychowdhury later shared another post which looked like Instagram DM screenshot. The sender in the message had used an anonymous account to share her story. In a lengthy message, the woman wrote, "I am a well-known Kathak practitioner in the UK. I'm quite elder to you. I trainer under Maharaji back home from a young age until I was forced to leave the country. At first it was slight grazes of my breasts." The post continues and can be seen here.
She also claimed that some "extremely well known" Kathak dancers were aware of the incident. See the post here.
Soon after the post got viral, many female Kathak dancers came out with allegations against their teachers and how it made them quit dancing. Many social media users expressed solidarity with the survivors, many also asked why the allegations did not come to light when the Birju Maharaj was alive or when the #Metoo movement came to India.