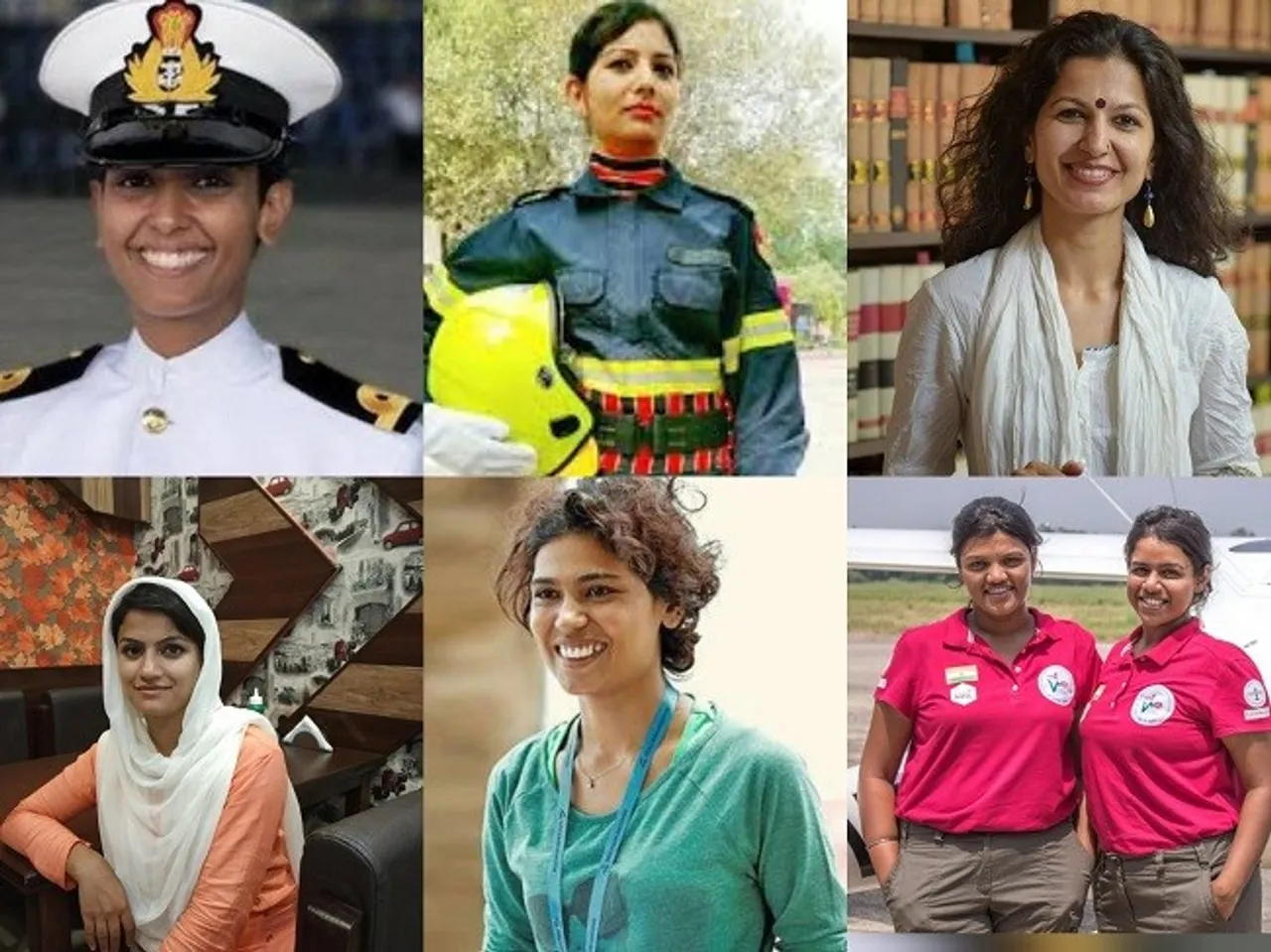 Every day we're witnessing women achieving so much, smashing the glass ceiling, entering male bastions, creating a space for themselves in every nook and cranny and making the world a little more gender equal, one step at a time. This year also we saw several women achieving some never imagined feats and emerging victorious. They became pioneers and role models for future generations to feel that they too can become anything they aspire for. To celebrate such women, who came from extremely unbiased backgrounds and still went on to achieve the extraordinary, here's a list of such powerful, unabashedly ambitious women:
Usha Ananthasubramaniam, former managing director of Allahabad Bank, broke the glass ceiling in the finance industry by becoming chairperson in one of the oldest foundations of independent India—The Indian Banks' Association (IBA).
In Kerala's Malappuram district, a Muslim woman led Friday prayers for the first time in history -- in January this year. State general secretary of Quran and Sunnat society, Jamida Teacher became the first female Imam holding Friday prayers at Quran and Sunnat society headquarters at Cherukode. After Teacher sang the auspicious Juma prayers, there was massive outrage for apparently going against the tradition of Islam, as per the extremists. It is the first time that a mosque in India (the Quran Sunnat Society Central Committee office in Wandoor in Malappuram district of Kerala) chose a woman to lead the prayers of Juma.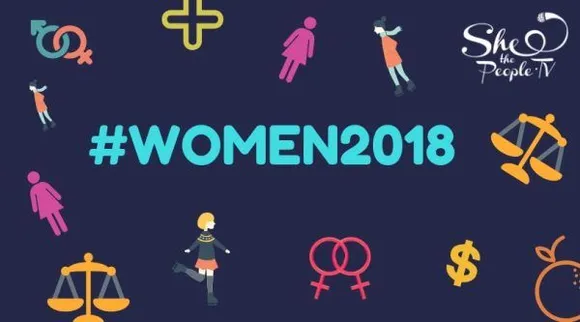 Matrubhoomi's women's edition 'Grihalakshmi' came out with their February issue that had a cover story and picture on breastfeeding. The cover story's title means, "Do not stare at us while we are breastfeeding". The picture shows a woman wearing a blouse and sindoor. She is looking straight at the camera while one of her breasts is uncovered with a suckling baby on it. This image went viral on social media and sparked a controversy. The model who posed for the magazine cover is Malayalam actor Gilu Joseph. While a few praised her for her courage, a larger section of society criticized her "for posing half naked on the cover". Joseph dealt with her haters with grace and utmost courage.
It takes a great deal of dedication and will power to bring about change in a society that feeds on patriarchy. Srishti Bakshi  quit her job in Hong Kong to come to India and walk all the way from Kanyakumari to Kashmir this year. Her aim was to spread the message of women's safety and sensitize citizens to the gender divide in the country.
Supreme Court Advocate Menaka Guruswamy contested the criminalization of homosexuality in the Supreme Court. She represented IIT students, graduates and alumni who belong to the LGBTQ community and have faced the horrors of having the law restrict them from loving the person of their choice. Apart from talking about how the law works to discriminate against a section of society, she highlighted the brutal experiences the community faces in their daily lives.
Aarohi Pandit and Keithair Misquitta
The two girls—Aarohi Pandit (22) and Keithair Misquitta (23)—are the first Indian pilots ever to fly a motor glider called "Mahi" around the world. They flew a motor-glider aircraft touching three continents and covering more than 40,000 km in 100 days.
Actor and former TV journalist Sri Reddy went topless on camera to protest against the malicious practice of casting couch in the Telugu film industry in April. She took many established names from the industry that are guilty of this offence. Protesting sexual exploitation of women, Reddy said instead of being a watchdog, Film Chamber remains silent over casting couch incidents. She uncompromisingly speaks up against top directors, producers and male actors for seeking sexual favours from actresses.
Kolkata-based Taniya Sanyal became the first ever woman firefighter appointed by the Airport Authority of India (AAI) in April this year. The state-run AAI has a total of 3,310 fire-fighters operating the mandatory fire service for planes to land. And not one of them is a woman and hence, the authority understood that it is about time to bring women into the force.
ALSO READ: Most Empowering Moments By Indian Women In 2018
A Muslim woman—Shabnam Rani, allegedly thrown out of the house by her husband along with their three minor children, moved Supreme Court in September with a plea to ban polygamy and 'nikah halala' prevalent in the community. A few days after filing the petition, Rani was attacked with acid in Bulandshahr, UP. Reports said that her brother-in-law threw acid on her a day after she was assaulted at her in-laws' house. She was preparing to go to the police station to file a complaint against the assault when her brother-in-law allegedly threw acid on her face.
This was the year of women breaking gender stereotypes in all spheres and navy did not remain unfamiliar to it either. A team of six women from across the country were selected to circumcise the globe aboard INSV Taarini in a project called Navika Sagar Parikrama. The team comprised Taarini's skipper, Lt. Commander Vartika Joshi, and crew, Lt. Commanders Pratibha Jamwal, P Swathi, and Lieutenants S Vijaya Devi, B Aishwarya and Payal Gupta. While the women started their journey in September, 2017, they came back to Indian in May this year.
Shubhangi Swaroop, a native of Bareilly in Uttar Pradesh, scripted history by becoming the first woman pilot in the Navy. The first batch of female officers passed out from the Indian Naval Academy, Ezhimala, Kannur, in November.
Rehana Fathima and Kavitha Jakkal
In a historic move, Rehana Fathima, along with journalist Kavitha Jakkal, became the only two women who could reach closest to the Sabarimala Temple. The controversial temple opened its doors for the first time in October after Supreme Court allowed women of all ages to enter the inner sanctum of the temple. Since then, a total eight women tried to cover the Tirupati trek and enter the temple but only Fathima and Jakkal could reach around 500 metres close to the temple doors.
This year also we saw several women achieving some never imagined feats and emerged victorious. They became pioneers and role models for future generations to feel that they too can become anything they aspire for
The year 2018 will carve a significant place in Kashmir's feminist history as the state got its first female café owner in Mehvish Zarger. In February this year, she co-founded Me 'n' U Café in Srinagar and became the first ever woman café entrepreneur in Kashmir. It's a tough world for women, who want to take on leadership role typically anywhere in the world, but Kashmir is another ball game, yet there is no stopping Zarger. She overcame challenges and now seeks to build her café chain in the years to come.
For years, transgender people and eunuchs were the most discriminated against. This was due to Section 377 of the Indian Penal Code, which criminalized homosexuality. So when the fight for decriminalization of LGBTQ community began, it was only pertinent that someone from the transgender community took up the fight for equal human rights. That's when Jayna Kothari came into the picture. Kothari represented Akkai Padmashali and the transgender community in front of Supreme Court's Constitution bench while fighting against Section 377.
Kudos to these exceptional women!