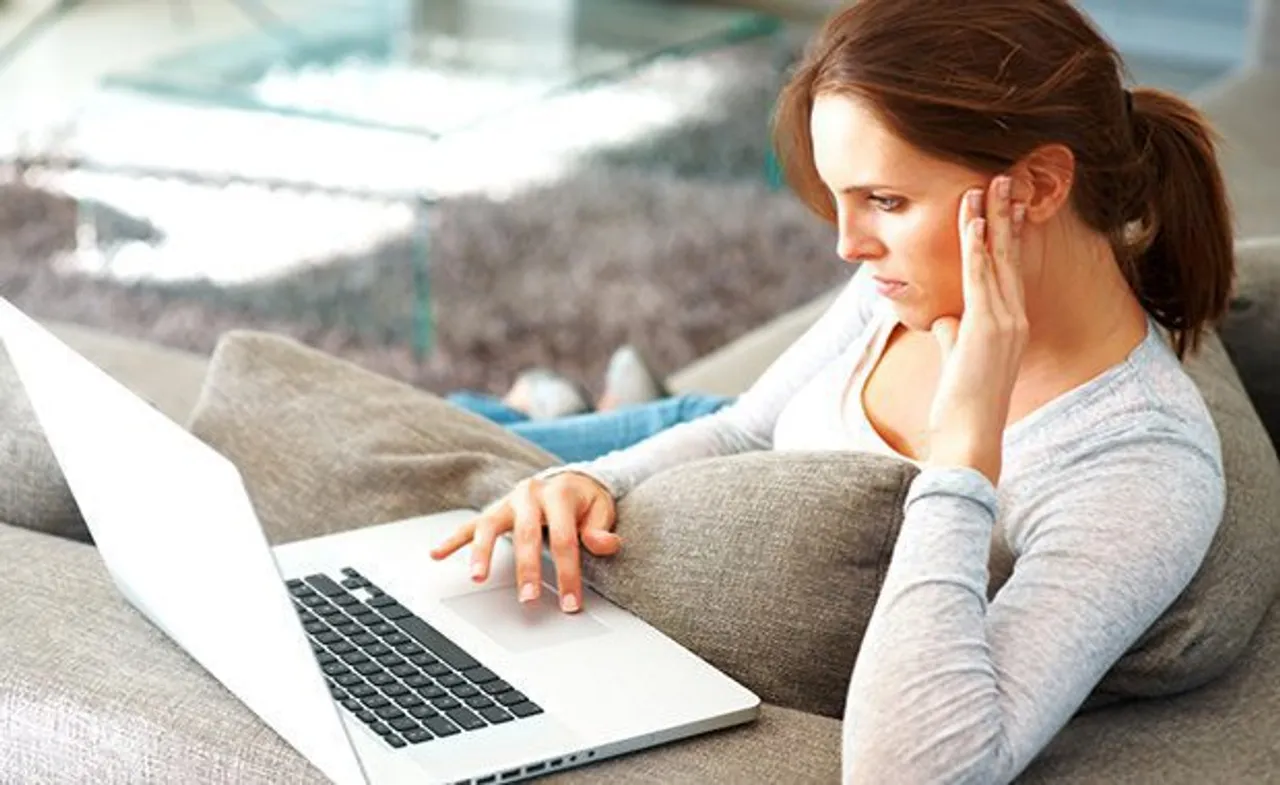 As awareness around mental health grows, online counselling apps like YourDOST have caught investors' eyes with their promises of tapping into the market of the mind. Their online platforms aim to reach thousands of people who only need an internet connection or mobile data to avail of expert help.
But can these kinds of therapy make a real difference? I wasn't so sure that chatting with counsellors online could help alleviate someone's mood in the long term. So I decided to ask a few psychologists and psychiatrists what they thought of the trend:
Dr Anjali Chhabria tells SheThePeople.TV that therapy of this kind makes sense for people who live in parts of India where they may not have access to counsellors. However, she maintains that theses services cannot replace face to face interactions.
"Face to face interaction does make a lot of difference in the process than the virtual one. But if such apps help people take a step forward to help themselves, then it plays a beneficial role for them," says Dr Anjali Chhabria
Also Read: Dr Anjali Chhabria Talks About How To Prevent Suicide
Ameeta Sanghavi Shah, Soul Mind Body and Relationship Therapist, tells SheThePeople.TV that chat-based therapy services like YourDOST are beneficial because they can help an individual begin to focus his thoughts, self-evaluate, and start thinking in a more positive way. "They take you to the yes direction, where the thing bothering you becomes smaller."
She says that there are different depths of issues and complexities, and online platforms can help one feel supported and handled at one level. She says that counselling apps do need to lead you into a deeper healing session, and direct you to a counsellor you can see face-to-face, or have a tele counselling session with, if they find that you need deeper healing. "The inner, deeper healing can only happen face to face. Emotions come from non-logical places."
She also says that someone who has tried these kinds of apps and does not feel better, need not blame the app or themselves. It is just that they may need more than what the app can offer.
"The difference between online platforms and live interaction is in the positive, and goal-directed coaching style vs deep healing with the subconscious," says Ameeta Sanghavi Shah
So both these kinds of counselling can go hand in hand.
A friend who did not want to be named said she would only consider such online platforms if she were in a crisis situation or living somewhere without therapists whom she could see in person.
"I would try it but it definitely wouldn't be my first option because I've experienced in-person psychotherapy and I think the physical presence is really powerful. But I would consider mindfulness apps and that kind of thing as a supplement."
The consensus seemed to be that online counselling is helpful, but not for deeper issues. So we asked YourDOST founder, Richa Singh, about how deep she thinks online therapy can go.
She told SheThePeople.TV that the depth of therapy is not determined by the medium it takes place in, but by other factors such as the expertise of the therapist, as well as the client's willingness to make change and progress.
"I believe that through various models and protocols, we can reach the highest standards of counselling.  At YourDOST, we are constantly working on that path so that online counselling becomes super effective."
She says that the fact that their reach has increased multi-fold in the past year, is a big victory for counselling as a whole."
However, she maintains that YourDOST is a complement to face to face counselling, and not a substitute for it.
"We cannot discount the role of expressions, feelings and body language in counselling. Especially in some severe cases, face-to-face counselling can play a better role and online counselling can complement it,"says Richa Singh
Also Read: Winners of the Digital Women Awards
Dr Shefali Batra is an advocate of online therapy. Like Dr Ameeta Sanghavi Shah, she feels that telephone counselling can be almost as useful as face to face counselling. She told SheThePeople.TV that she has been giving tele-counselling for over 15 years, well before FaceTime and Skype, and that 50 per cent of her clients are from outside India.
Last year, she launched an online counselling platform, Inner Hour, which she says deals with clients in a more scientific way than other generic counselling apps. Every word the experts type out to clients is backed by research, she says. Chat-based therapy can help people understand themselves and can provide an empathetic ear, she says.
I asked another friend if she would consider online therapy, and she answered with a tentative yes. She said that these apps can be like the listening centres that her college used to have. Good for building positivity in stressful situations, but limited when it comes to going deeper.
So maybe if you just want an unbiased, friendly helping hand, and do not have the time for a therapy session, these kinds of services could be very useful to you! But if you wanted to work out other more troubling and long-lasting patterns of behaviour, then traditional therapy could be the way to go.
Also Read: Deepika's Live, Love, Laugh Video Asks Us to Talk About Depression