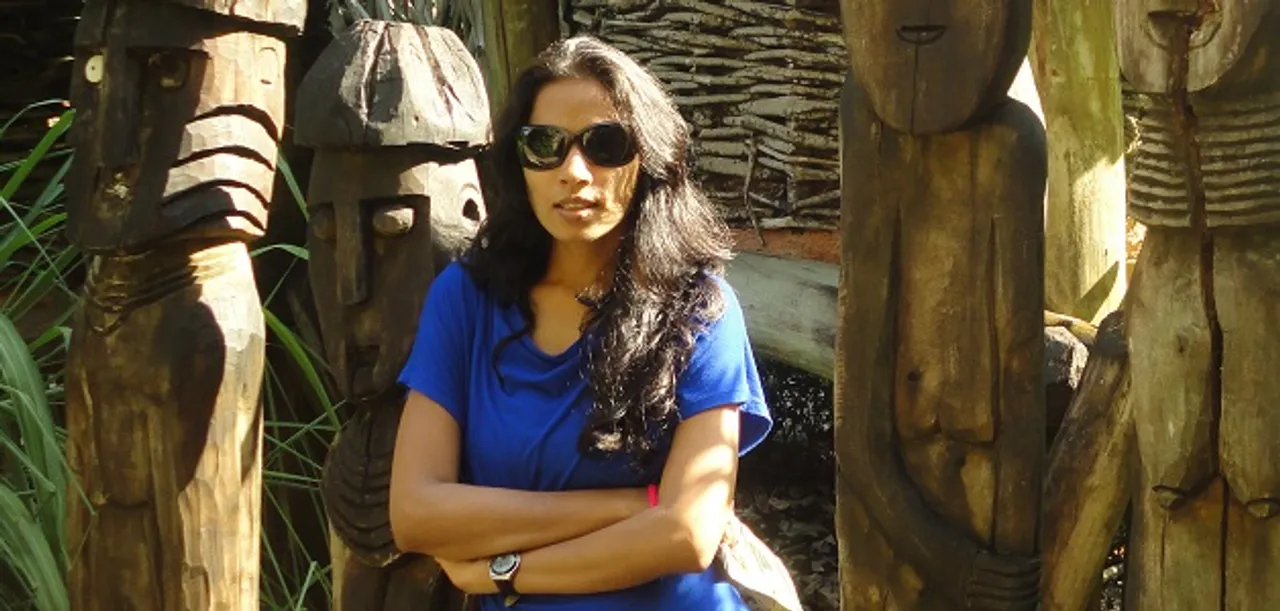 The name of her start-up venture might be an Indian sweet, but what Renuka Shah is cooking up are environmentally friendly products. A home furnishing designer for whom preserving the environment is a cause close to her heart, her venture Jalebi offers various products that are manufactured from mining waste and plastic water bottles. The range includes customised eco-friendly stationery like waterproof notebooks, eco-friendly pencils and plantable seed paper notebooks. She even launched a waterproof notebook made out of stone paper manufactured from discarded plastic bottles, imported from Indonesia.  We at SheThePeople.TV caught up with her to get more on this environmentally friendly entrepreneur. Here's the interview with Ria Das.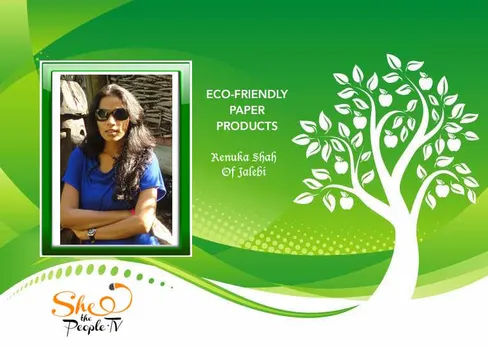 SheThePeople Series On World Environment Day
For the love of the environment
I am an Economics graduate and a home furnishing designer by profession. After completing design diploma in Home Furnishing, I worked as design assistant with Fusion Access, a leading furniture store in Mumbai. Thereafter worked with Zeba as a Production Merchandiser. Since then I moved on doing private homes; worked with various reputed architects.
As an interior stylist, creating beautiful spaces is a part of me. When I look around the city today, green spaces have replaced by tall luxury sky scrapers, and the city no more looks beautiful as it supposed to be. Sometimes I really wander what if all trees disappear by the time my kiddo grows up. What will his next generation see? The movie 'The Lorax' has also inspired me for the obvious reasons, which I feel the city today is headed towards. I feel may be not much but together we can make a difference.
Therefore, I thought of making products which will give back to the nature. I started 'Jalebi' a year and a half ago naming a brand offering eco-friendly products.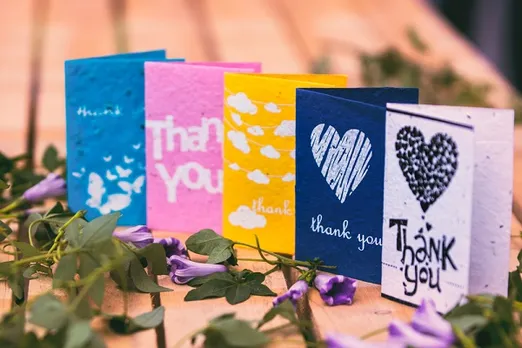 Cards by Jalebi: Keeping their environment friendliness in mind
If you do good deed it will come back to you… like planting a plant, will get you back something good in the future
Jalebi: The need to give back to mother nature
Most of the products that we make are eco-friendly either made of natural resources or from recyclable resources. It all started with my own savings. We wanted a name which would resemble with our thought of supporting the nature.
Jalebi's shape is round which is also similar to the meaning of the Sanskrit word 'karma', every cause having an effect. In simple words, if you do good deed it will come back to you… like planting a plant, will get you back something good in the future. Frankly, as an interior stylist, I saw the need to give back to nature once I experienced motherhood. I wanted my son to endeavour planet earth's beauty, how it works, to respect nature and not neglect it.
Also read: Experiencing the 'wild' side of life:  Wildlife Conservationist Neha Sinha
Creating the products is a big challenge 
Alongside making people understand the need of eco-friendly products, I knowingly started off this venture. Eventually I knew that managing my one year old kiddo and the venture together would be hard to sustain but I didn't give up.
The products we made sometimes need to have live seeds embedded in the paper. The process of having it done perfectly is the toughest. In case of any misstep, something goes wrong the entire concept goes in vain.
Be focused you will ultimately reach there
The success mantra
Perseverance, Passion, sensitivity, problem-solver, good network.
Social media is the new avenue of marketing
In the stage of digital era you cannot ignore the social media. The first question which we get from our customers is that are you on this social media web site? Social media has become a new avenue of marketing. Today majority of the population is someway or other connected to social media. So for my start up or for that matter any start up being on social media is a must for survival.
Also read: Don't run, just stop. Get one with nature says Manisha Gutman of eCoexist
Women have great skill sets necessary for entrepreneurship
Multi-tasking, ­building relationships and teams, Good communication and creative skills and ability to see big picture along with small details. Like these women are blessed with so many powers.
Advice for young entrepreneurs
Be focused you will ultimately reach there. Be a Salesperson. Take risks as much as you can.