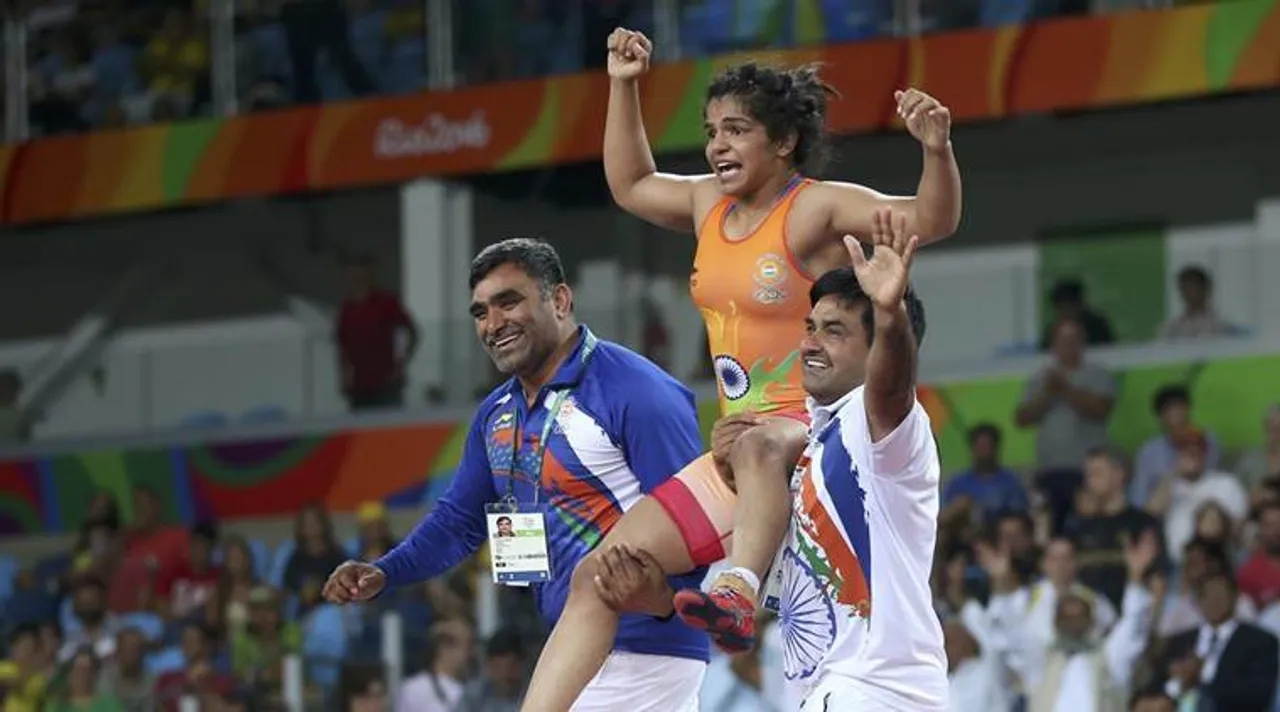 Training, hard training was behind wrestler Sakshi Malik's bronze medal in the Rio 2016 Olympics. But ironically, fighting gender prejudice for 12 long years, both physically and mentally, strengthened the Haryana girl, so that she made it to the podium at the world's greatest competition – the first Indian to do so at these Olympics.
When Malik decided she wanted to learn wrestling, her parents, unusually, were highly supportive. So was the coach they took her to when she was 12: Ishwar Dahiya, at Rohtak's Sir Chotu Ram Stadium Wrestling Academy, who welcomed his new female student and sometimes had her train with the boys.
But for the people around her in the state notorious for its extreme misogyny, Malik's desire to train in the 'man's game' of wrestling was not just inappropriate, it needed to be eliminated. So, according to 'The Hindu', not only did Malik train formally with Dahiya, she also physically fought boys and men who tried to stop her from training.
"When she had first come to the academy, she would feel nervous initially but her fear disappeared with training and she won medals at the Asian sub-junior level," Dahiya told 'The Indian Express', thrilled by his student's Olympic win.
Malik's career so far
2010: At 18, Malik won her first international medal – a bronze in the Junior World Championships in the 59-kg category.
2014: She won gold at the Dave Schultz International Wrestling Tournament in the 60-kg category. At the Commonwealth Games in Glasgow, she brought home a silver medal, but lost in the quarter-final of the World Wrestling Championships in Tashkent.
2015: Malik won a bronze at the Senior Asian Wrestling Championship in Doha.
2016: She won a bronze at the Summer Olympics Qualifiers in Istanbul, which booked her berth for Rio. Later, Malik won a bronze in the Spanish Grand Prix in the 60-kg category before setting off for the Olympics, where she has just brought home a bronze.
More power to her.
Feature image credit: The Indian Express