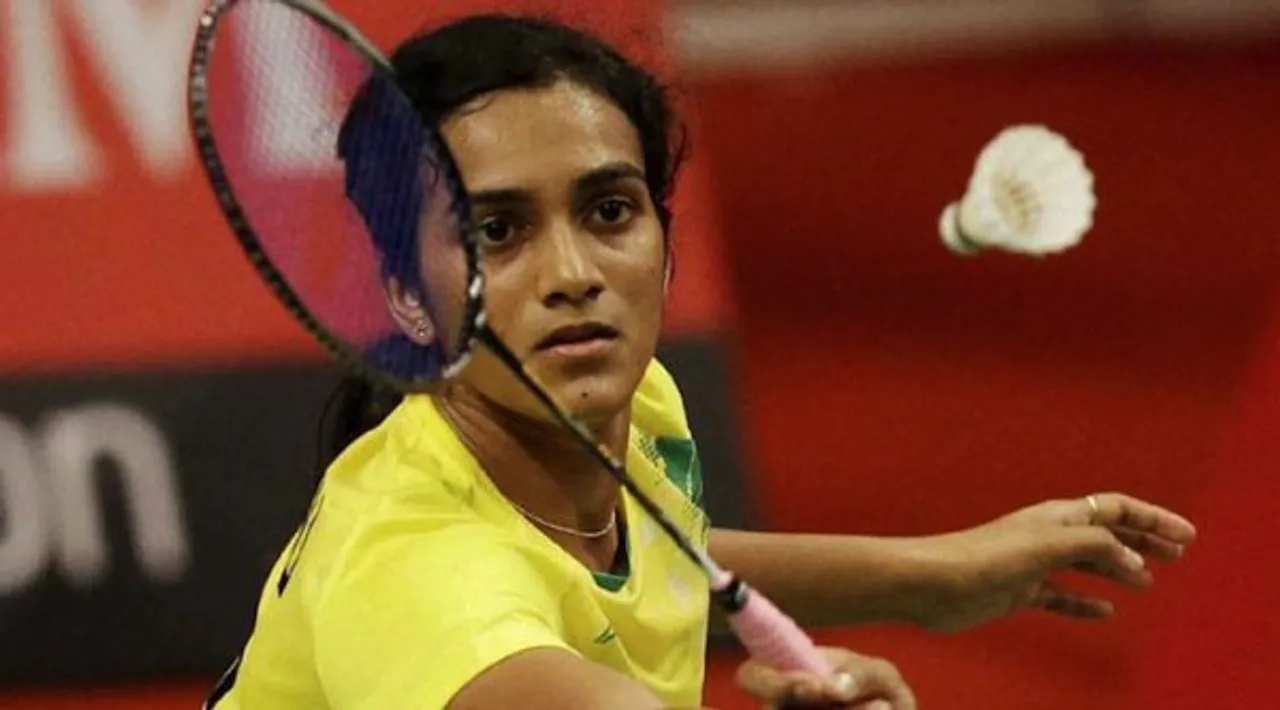 2016 is set to bid adieu. What would be badminton ace PV Sindhu's strategies to reach the top in 2017? As her glorious year comes to an end, Sindhu's fans are all eager to know her strategies for the coming year, after all she is the only Rio Olympics silver-medallist we have.
While the year was a bit of a roller-costar ride for Sindhu, it will be always the memorable year when she achieved the World No. 6 position, jumping four places in the latest rankings.
So what's her agenda? Will she have a proper plan charted to emulate Saina Nehwal? Will she be able to keep up the cult status in India? Other targets? Sindhu answers.
Watch Interview: Fierce and fearless, here's how PV Sindhu takes on wins or failure
"Definitely, the aim is to become No.1. I have achieved my career-best No. 6, so am really very happy. I wish I can continue improving from here," Sindhu said at the launch of 'Quest for Excellence' programme — a grassroots sports development initiative in association with badminton coach Pullela Gopichand, TOI reports.
"After getting a medal at the Olympics, my life has changed. That medal boosted my confidence a lot," Sindhu told Firstpost.
India hoped high from Sindhu since her triumph at the Rio podium in August. And, why not? 2016 indeed has been a breakthrough year for the Hyderabadi girl. Later, she won her maiden superseries title and lifted the women's singles trophy at the China Open, but failed to clinch the Hong Kong Open. Yet recently in the World Super Series Finals in Dubai, she reached the semifinals and secured a career-best ranking of six.
Also Read: Viren Rasquinha says women can become change agents through sport
On achieving her best, the Indian badminton ace Sindhu said, "It has been a fantastic year for me because winning a medal at the Olympics is a big achievement. Also, I always wanted to win a Super Series title and that was fulfilled."
"It kept motivating me all the time. So that's how I moved forward and have been performing really well. I feel this is only the starting point, and there is a long way ahead. So definitely, I need to work a lot more because the responsibility is always high. Reaching that stage is different, and maintaining that level is also totally different. You have to work a lot more," the 21-year-old said.
An experienced player like Sindhu never takes any achievements for granted. She knows what she has done wrong and is ready to work on her weaknesses. "Basically, you have to enjoy playing. If you take that pressure and think that you have to win, then you make it tougher for yourself. You might not give your 100 per cent thinking about other people's expectations and (think that) you have to win," she added.
Also read: At 8, Sindhu had promised to be the best sportsperson she could possibly be
But in the end, it was the hard work put up by her coach Gopichand which made a whole lot of difference. Sindhu acknowledges the importance of Gopi sir and how the man behind her keeps pushing her to achieve.
"Gopi sir has played a very important role in my career. It's because of him that I am here today," Sindhu said. "I have been with him since the Under-10 days, and I have been improving step by step, and today I am here. When I started playing, I never thought I would become a top-class player. It was a gradual process. The coach's role is very important because he is always motivating you and supporting you. He's the one telling you what mistakes you are making, and if you repeat them, he helps rectify them. He's produced many players who have gone on to represent the country," Sindhu added.
While asking what could be her next steps, Sindhu replies, "This is just the start for me and I need to continue working hard because the responsibility is high. Reaching this stage is ok, but maintaining it is different. That's the challenge, and I have to work a lot more."
Those On Top Of The Charts:
1. Tai Tzu Ying (Chinese Taipei)
2. Carolina Marin (Spain)
3. Sung Ji Hyun (South Korea)
4. Sun Yu (China)
5. Ratchanok Intanon ( Thailand)
6. PV Sindhu (India)...
10. Saina Nehwal (India).
Join Us on https://www.facebook.com/SheThePeoplePage
Follow Us on https://twitter.com/SheThePeopleTV